Published on
So, who is Forever Chasing? Our chase group consists of Jon Behle, Justin Dean, Harrison Sincavage and Bryce Kintigh. Formed in 2009, Forever Chasing's ultimate goal is to track threatening weather conditions while keeping our media partners and our contacts at the National Weather Service apprised as to what we are witnessing and what will affect those living downstream. If we can visually show what is going on, we feel that those in imminent danger will take warnings seriously, ultimately taking action to protect life and property.
Of course, we also take pictures and videos to document the storms for our friends, family and followers. Forever Chasing stays active on Facebook, Twitter and Instagram.
Now, a little about the team. Jon Behle (pictured below) is a Salina, Kansas native and has watched storms roll across Central Kansas since the early 1990's. Salina offers several good vantage points that Jon often would use to watch storms as they approached his area. A graduate of Kansas State University, Jon now resides in Wichita, Kansas.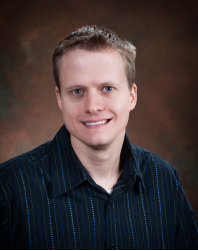 Justin Dean also was born and raised in Central Kansas. Living near Lincoln, Justin became interested in the power of thunderstorms from an early age. This part of Kansas is notorious for severe weather year-round. From blizzards to tornadoes, Justin has witnessed it all. Justin began chasing with Bryce in 2006 and has some crazy stories to tell from his years chasing severe weather. More on the stories in later posts. Justin is pictured below.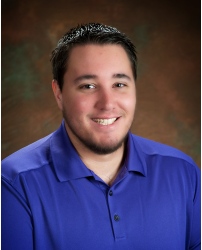 Harrison Sincavage (pictured below) is a Meteorologist and hockey nut. Growing up in Pennsylvania, Harrison had weather intrigue from an early age. This intrigue built over the years, prompting him to attend Penn State University to obtain a degree in Meteorology. Harrison is formerly a member of the U.S. Speed Skating team and has tried out for the Olympic trials.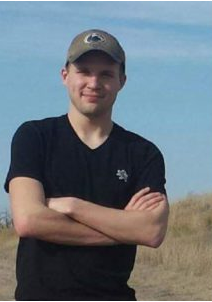 Bryce Kintigh grew up on a farm in North Central Kansas. Being the son of a farm family, timely rains played an important role in growing crops. Bryce's fascination of severe weather started when he would place friendly bets with his father about when the farm would be hit by storms. Most of the time, Bryce's father won the bet. After graduating from Kansas State University, Bryce continued his education with a Meteorology degree from Mississippi State University. Bryce has been chasing storms since 2000. Bryce's photo is below.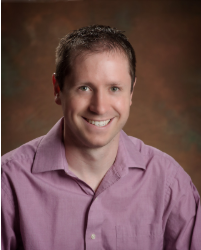 The team works together to ensure chase operations run as smoothly as possible. Bryce coordinates with the media, while Justin navigates and keeps everyone in the vehicle safe. Jon keeps our followers up-to-date on our social media platforms, and Harrison focuses on forecasting the most prominent severe weather parameters. Follow us on Twitter @foreverchasin and Instagram @ foreverchasing__