Published on
This chase day was interesting to say the least. While some parts of the country were dealing with snowfall, Southern Ontario was dealing with yet another severe thunderstorm threat.
My day 2 forecast I had two small areas of ENHANCED risk of severe storms. I decide to target the Goderich ENH risk area near the cold front so I could get good visuals at some structure. Decided against the better tornadic environment near Barrie due to terrain issues. I had outlined areas that were more favourable for classic supercells and tornadoes with tornado icons near Barrie and closer to the low pressure near Petawawa.
A very sharp cold front was set to slice through a warm & humid airmass across S ON, bringing the threat of classic supercells and possible tornadoes yet again.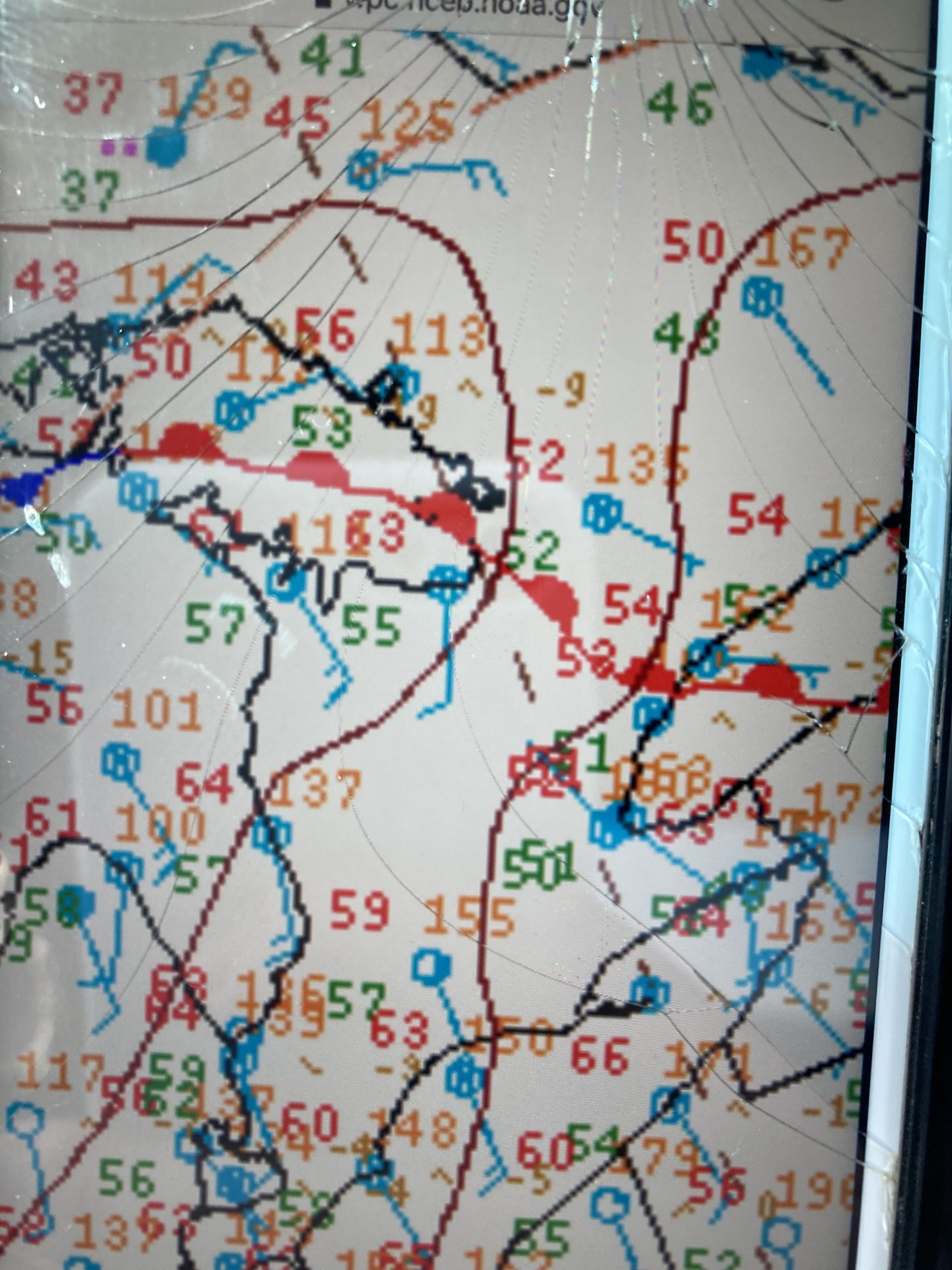 The GTA was experiencing dense fog when I left, since it was sitting right on the warm front, but as I headed west on the 401, clearing rapidly occurred and warm temperatures started showing up! Below I managed to document the warm sector with my handheld instrument at various points ahead of the cold front.
Pre-frontal storms began erupting along a well-defined lake-breeze (above). I then stopped to sample the environment at that location:
Continued towards Goderich. Target was just north of the city as storms began firing in Michigan and crossing Lake Huron.
Had a minor issue with calibration at the Goderich Airport, but quickly fixed it. Therefore, the recorded pressure before this point should be disregarded as inaccurate. Moving forward, they should be considered accurate.
I made my way to Point Clark for an intercept.
I found myself in between the LBB and the frontal storms:
Surprisingly, a tornado watch was issued for my area:
Which was later upgraded to a tornado warning as the storm approached:
A lot of people flocked to the pier to watch the oncoming storm:
They were greeted with a pretty epic show:
Video above depicts the storm over Lake Huron and as it came onshore at Point Clark, showing the straight-line winds.
Video above shows the time lapse of the shelf cloud as the storm moved across Lake Huron. Overall, it was a pretty good chase! It reminded me of a July storm chase, but it was almost Halloween!