Published on
Not sure whether you should have a beach day or chase storms? Well the beauty of Ontario chasing is you can have both! Decided to spend the day at Grand Bend Beach and wait to see if any storms develop around the area.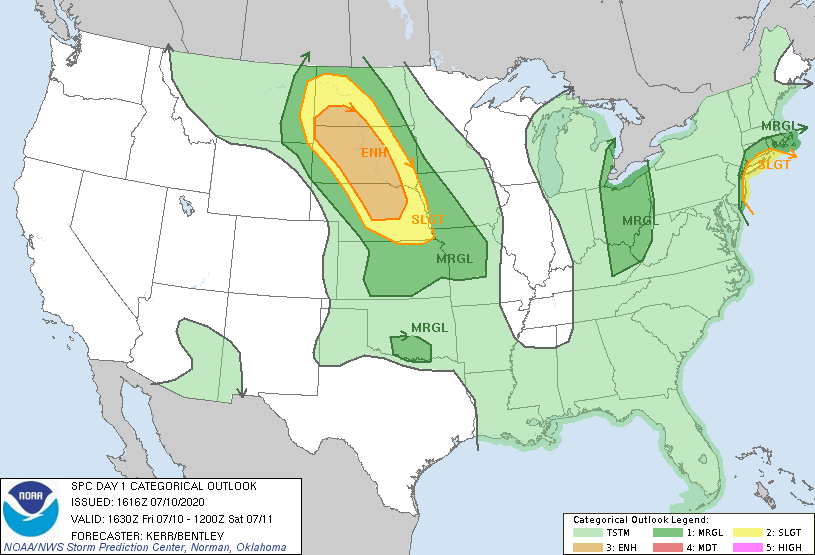 The SPC only had a marginal risk of storms and severe storms were somewhat conditional. However, a strong cold front was going to slice through a very warm and humid airmass across southern Ontario, which means you chase.
Forecasted pre-frontal storms to occur around 1pm, with the better storms in the 4-7pm time frame.
Pre-frontal storms occurred about 30mins earlier than expected, but not too bad:
Had a lunch while we waited for the pre-frontal storms to move off Grand Bend Beach:
Then headed to enjoy the beach! Round 2 started impacting the area around 3-4pm. I was hoping for a nice structure to come onshore.
A storm really started getting its act together as it got closer to Grand Bend around 4pm:
At this point, they had everyone out of the water due to thunder and lightning. However, most people stayed on the beach as the day had been filled with pop-up thunderstorms that quickly went away. It was clear that this storm was not going to be like the others and it would be nasty:
As most people started leaving, I stayed as long as possible to grab a quick time lapse:
We got in the car and went ahead of the storm to try and grab a nice picture in a field, as the storm started depicting some rotation on radar. Ended up finding a field with some wind turbines in the foreground:
Decided to drive due east into the area of rotation and get cored:
Nothing too impressive, so went back to Grand Bend for dinner. After dinner, started driving back home. While we were coming off the Escarpment near Milton, saw a nice shelf cloud over Milton:
All in all was a good day! Got to enjoy the beach and some storms!