Published on
Montana is one of those states that you don't immediately think of when someone mentions 'storm chasing'. However, Montana is a truly amazing state to chase in and in my opinion, highly underrated.
The first week of June in 2016 was unusually quiet and so we headed back home to Winnipeg after our yearly May trip and seeing 13 tornadoes. Usually, the first week or so of June is fairly active across the High Plains of Colorado/Wyoming/western Kansas/Nebraska and evening New Mexico, but in 2016, it wasn't. When we saw a potential chase day in Montana, we couldn't pass it up.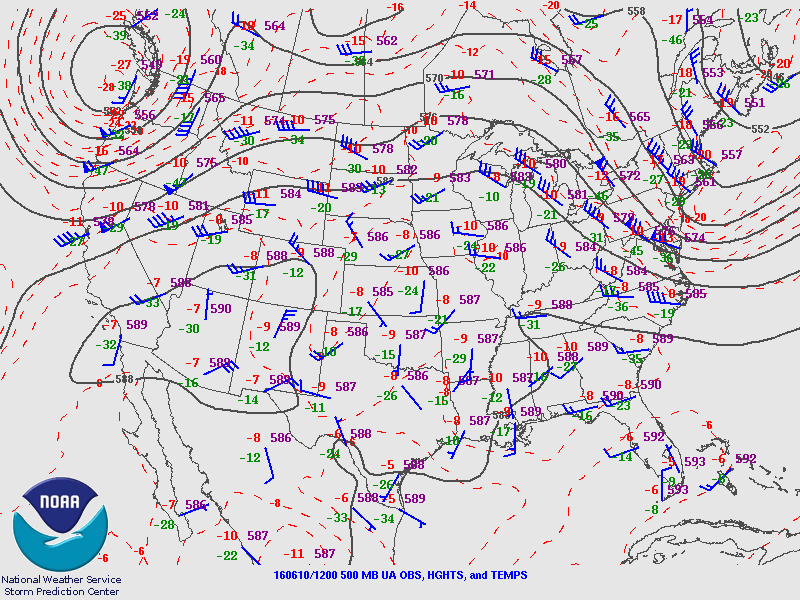 A trough was ejecting onto the North American continent. This would be the key player in a multi-day severe weather threat for the High Plains of the United States.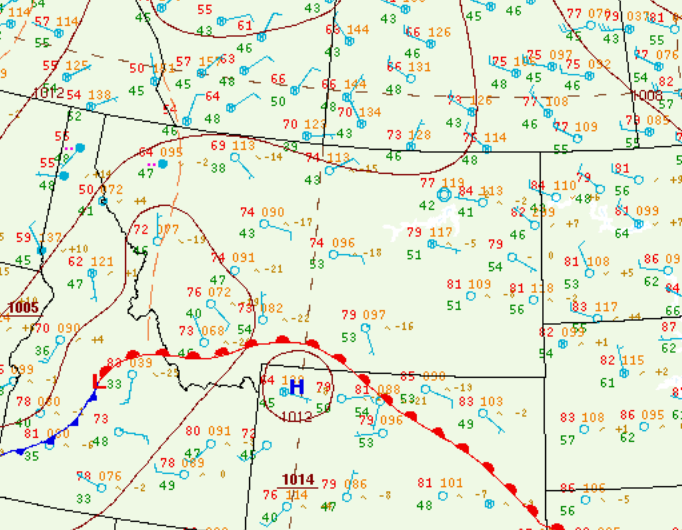 At the surface, a warm front was advecting northward toward the MT/WY border, before it eventually became stationary in the afternoon. This brought southerly flow and moisture transport to Montana. On this day, upslope flow would trigger storms and was the key for picking out our target area. Knowing this, we weren't sold on the 5% tornado risk, but we knew we had to chase for the potential photogenic nature these storms may have. We were hoping for one isolated supercell with some amazing structure and large hail.
Our original target on this day was Lewistown, MT. This provided road options to jump on storms to the north, west and east. We knew terrain influences were key on this day, so we had to be somewhere in central Montana to see anything. Now, for those of you whom have not chased in Montana/Saskatchewan, a key thing is: gas…Make sure you have a full tank of gas when you are waiting for storms, better yet, make sure you have an extra tank of gas somewhere in your car if you are chasing Montana. Anyways, a storm started firing around Winifred and you can see why. Winifred is a valley surrounded by hills. A storm fired on the western-side of the valley:
We were actually in very good position and got there as the storm was developing, so we were able to timelapse the storm's evolution:
There was something about this storm. We had just got back from a very long and expensive 4 week trip in the Southern Plains. Our team member was from France and had joined us again this year. He was about to head back in a few days, so this was his last days of chasing. This storm, sitting there in the middle of nowhere, not a single person in sight, was OUR storm.
The storm finally came off the higher terrain and began its eastward progression. This was definitely the storm of the day:
It chucked some ping-pong sized hail at us and so we started moving back through Winifred. With the 1 bar of cellphone service I took a look at radar. Seems like our storm was dying and another storm was developing nearby. I think our storm struggled with the dry air and 'choked out'. We started moving on the other storm, which seemed to also struggle with dry air. When we got on a mountain top we saw this:
Figured we would probably stay here a little bit and see what it does haha!
The storm intensified and started hitting us with some very close CG's. Some of the closest to this day I think. We could see strikes hitting the hilltop just to our left (~100-200 metres away). I think we got 10-15 CG's that struck around us where we could actually see the dirt lift up in the air as it struck the ground…
Let's just say that we are 'persistent'?
We got our shots and got out of there as soon as the cold air hit us (outflow). This thing was going over the higher-terrain toward the valley below. There was only one road in and one road out and it was a ranch road, so we had to haul.
The storm eventually overtook us and the road network made it impossible to catch up to it. If I remember correctly, it went tornado-warned as it got close to a town, but no tornado was reported.
Overall, it was a pretty awesome chase and made us fall in love with Montana. It's definitely a hard place to chase in, but the landscape more than makes up for it if you get a storm in the background! I would recommend experienced chasers to chase in Montana, but it could be challenging/potentially dangerous if you are a fairly new chaser. There's a lot of prep that you need to make before you chase in this state. You cannot rely on internet and you need to be at your target several hours in advance or you won't see anything.
Chasing there also made me realize this is likely a state I would want to live in someday. While some may compare Montana to Saskatchewan, I tend to disagree, I think Montana is truly unique.