Published on
New Mexico has been good to us over the years, but generally tends to be avoided by chasers due to its sparse road network and data coverage. New Mexico also doesn't provide much in terms of landscape, so it also isn't usually favoured by photographers. However, New Mexico is called the Land of Enchantment for a reason…
We didn't have much to work with as we headed to New Mexico for a few days of marginal chases. Daily drylines and thermal heating would hopefully provide the weak lift needed for some storms in southeastern NM, so we decided to go play. The forecast was straightforward, but you really had to skint your eyes to "see something" on this day. Of course, tours were out anyways and so were we, because hey, we came here to chase.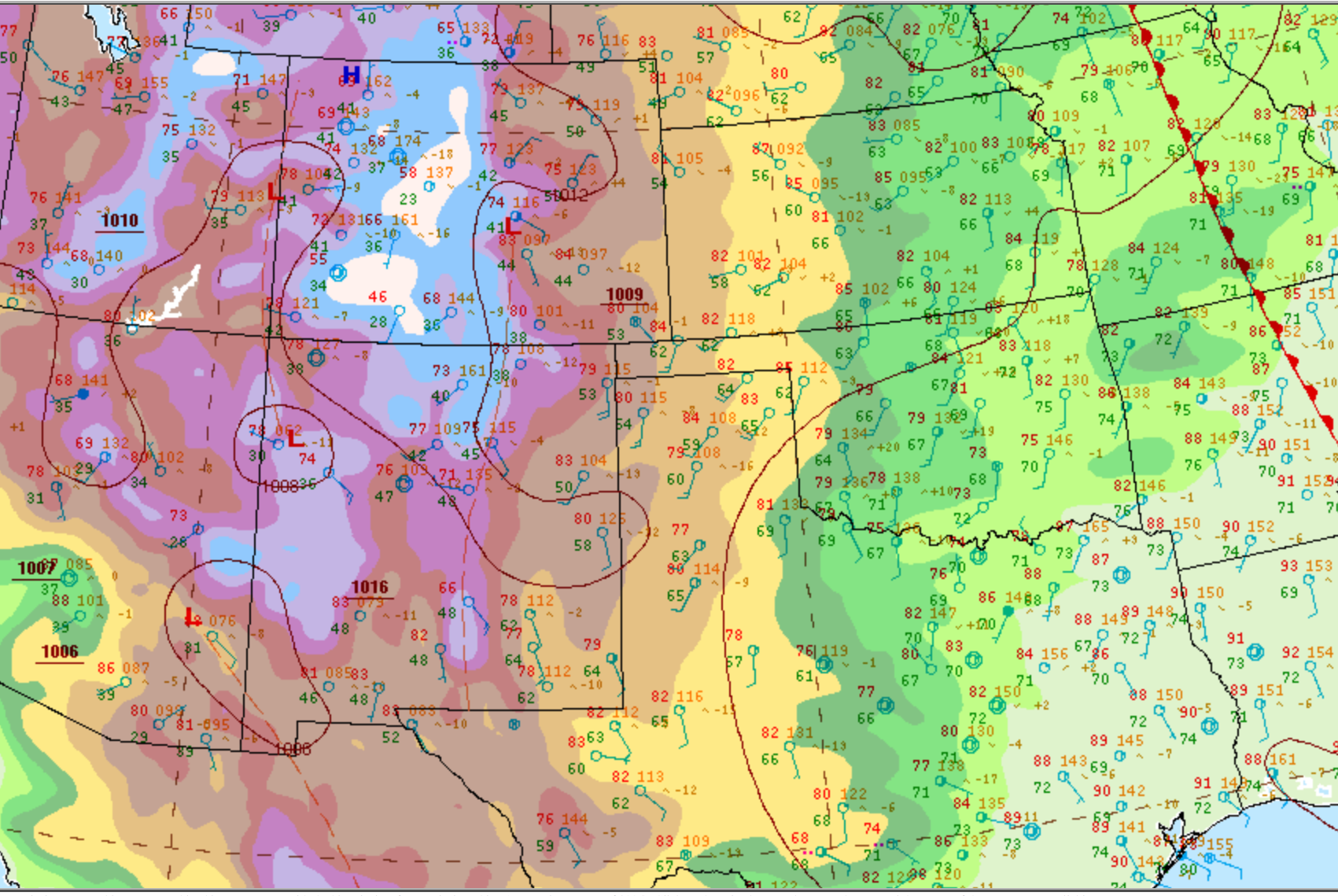 Above you can see the terrain, showing the several different mountain chains across the southeast United States. We were only interested in the Sacramento Mountains of southeast NM (that purple blob in southern NM). The terrain influences, 60's dew points and mid-80's temperatures (F) and a developing trough of low pressure (over the mountains) would hopefully do it for us as it moved east.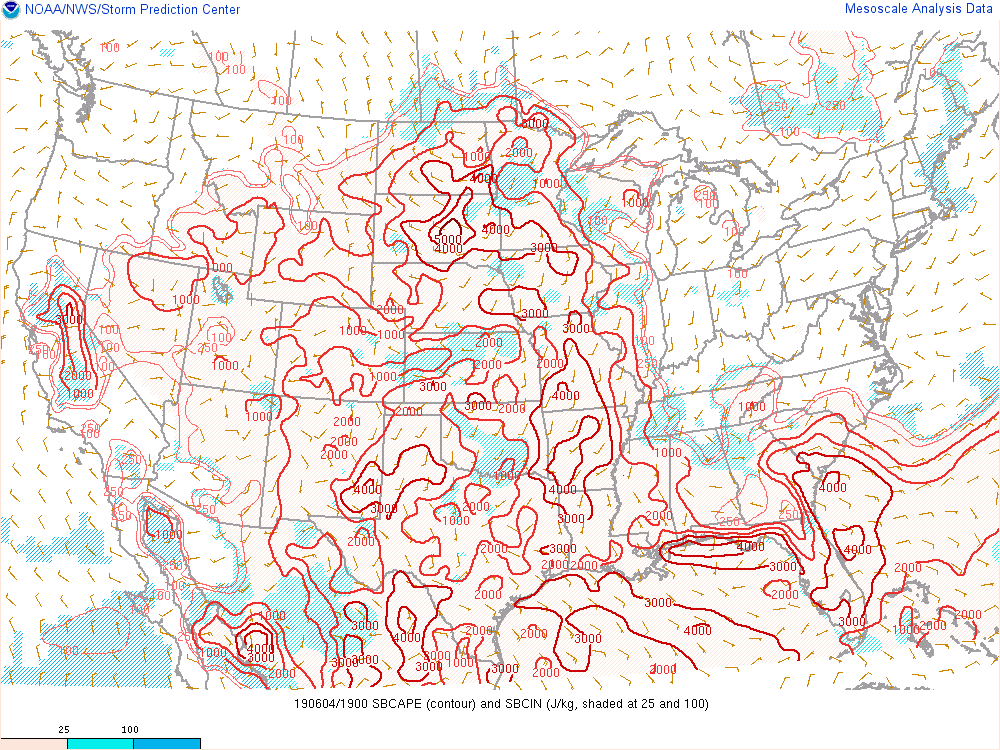 As is pretty common in June for the High Plains, modest instability was forecast as strong surface heating warmed up the deserts of Texas and New Mexico. Mesoscale analysis data above shows 4000 J/kg of SBCAPE was achieved in early afternoon. We went on the first cell that developed southeast of Roswell:
A nice LP supercell laid stationary for roughly 45mins (if not more). While this storm ingested most of the moisture in its surrounding environment, it eventually died off. We started to lose hope as we headed back east. However, seemingly out of nowhere, a storm developed and matured just to our south, which was out of radar range. We took a farmers road as far south as we could, to end up with a dying storm. We spent a good 30-40mins just waiting and exploring the nearby landscape. When the storm suddenly re-intensified:
Just south of Hope, NM, a well-defined funnel cloud appeared and eventually touched down for several minutes. Boom…tornado!! Below is a brief time lapse of the tornado as we captured the full life-cycle of it using a 400mm lens:
Not entirely sure why this storm decided to do it for us. It is possible that this tornado developed in response to this mesolow, which formed near the TX/NM border and that the trough of low pressure caused local veering, as shown below. To be fair, this is what we had "hoped" for in our morning forecast, but we were all baffled by this tornado.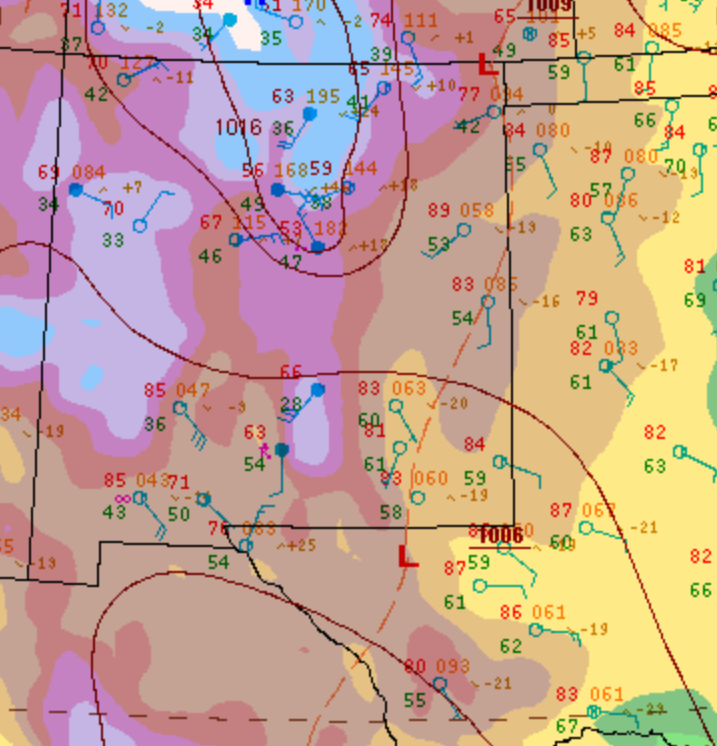 Regardless, we bagged a pretty nice tornado in the middle of nowhere, which meant we got to eat some pretty awesome steak in Roswell, at a great steakhouse!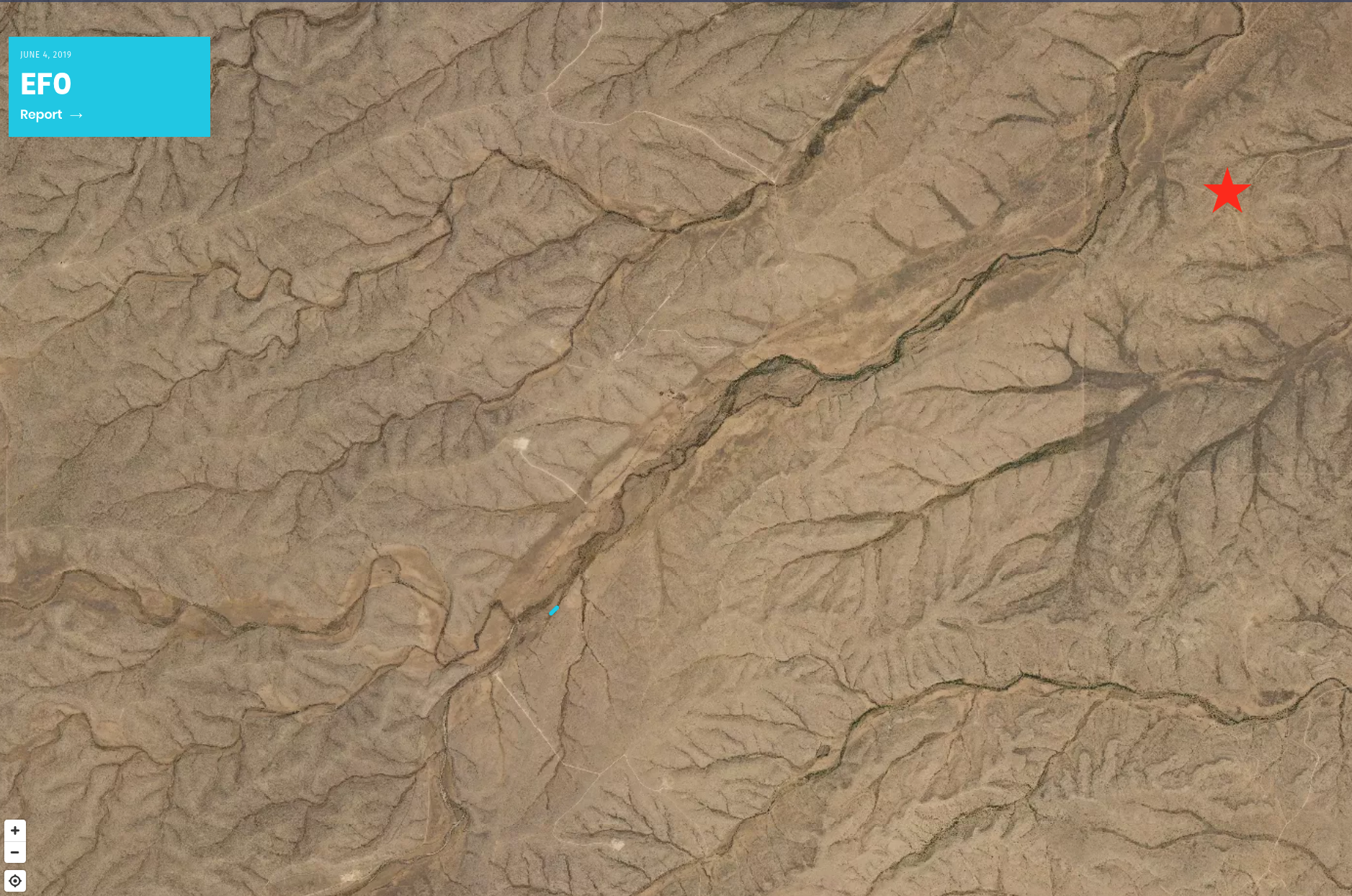 To put this tornado in perspective, we were located at the end of a road (red star above), looking southwest and there wasn't much in terms of landscape. Underlain map is satellite showing barren land across most of our surrounding area.
I would do it again!