Published on
May 17th was definitely not a day where I woke up and said "today we're going to see tornadoes", in fact, I think I said something on the lines of "we might get some storms today, but we also might not". It turned out to be a pretty amazing day.
The forecast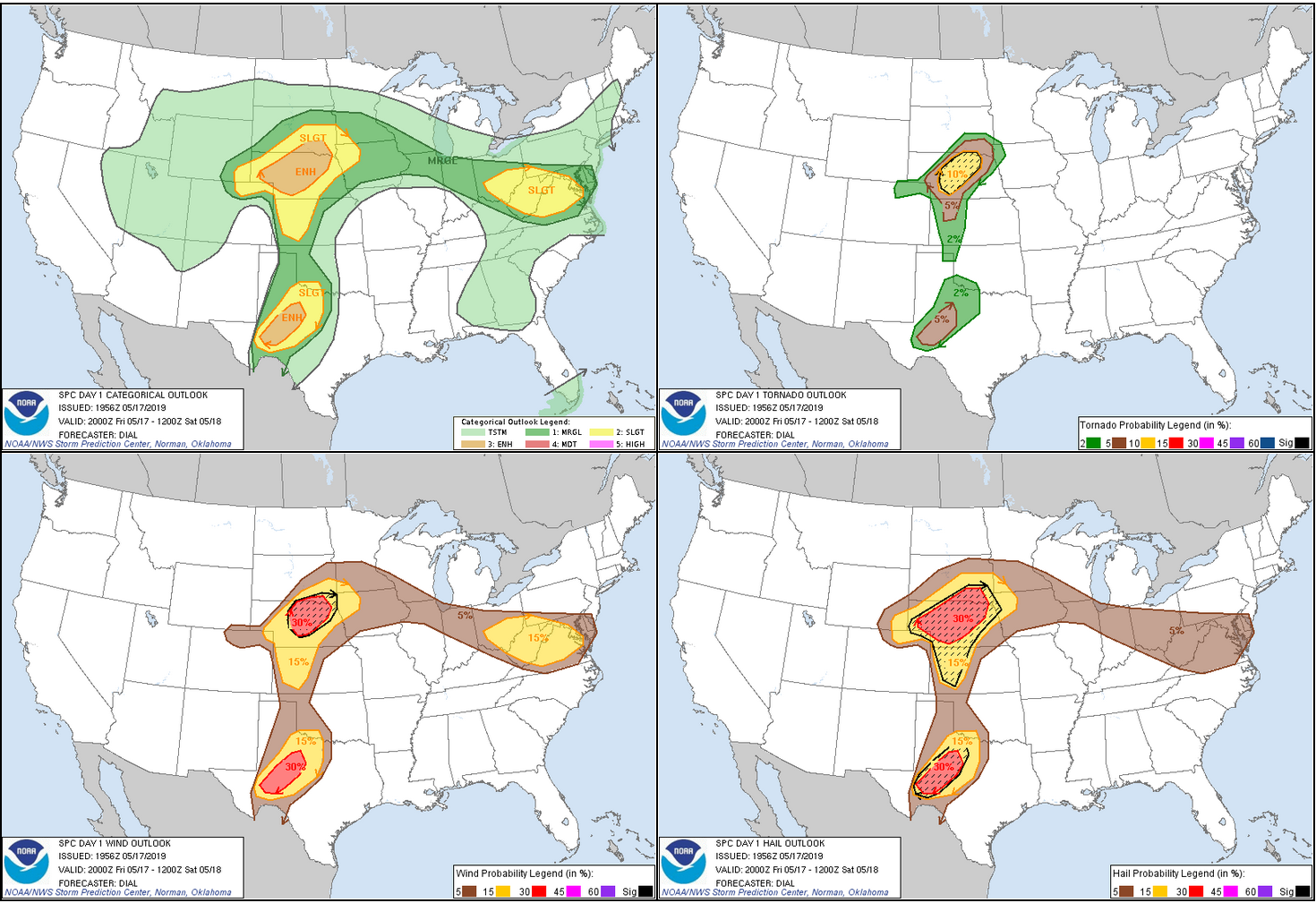 The Storm Prediction Center outlook is seen above. It's only at their 1630Z outlook did they expanded the 2% tornado risk into the Oklahoma panhandle.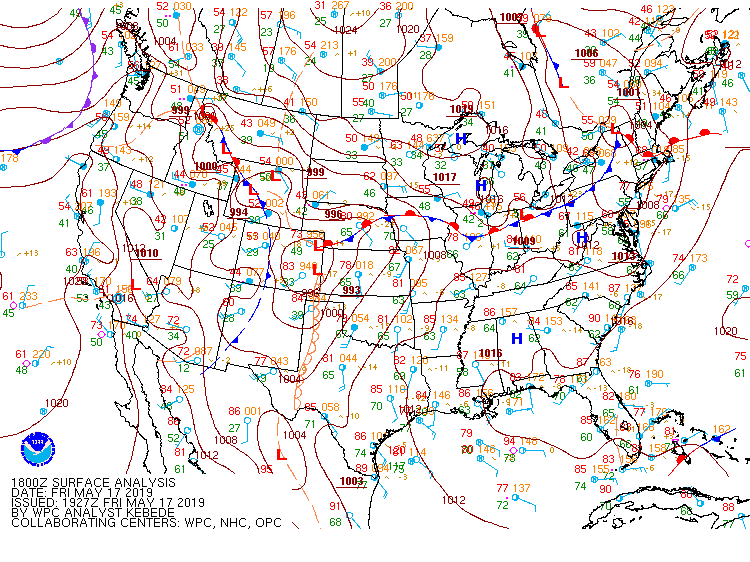 The setup was a typical dryline ejecting east throughout the day with associated low pressure in Colorado, which is almost a daily occurrence in spring down in the Southern Plains. Most chasers picked the low in northeast Colorado and its associated stationary front extending into Nebraska. We picked the dryline. We thought it would do it for us and that the storms would be less messy than up north. Both targets saw some pretty photogenic tornadoes on this day, but we were on the southern target.
The chase
Around 7:00 pm (local time), I almost wanted to give up while we were sitting in the northern Texas panhandle, thinking the cap held its ground. However, storms bubbling in the Oklahoma panhandle got our attention and we headed north. The storm intensified and waited for us to drop a tornado.
We observed our first tornado of the day near Forgan, OK (seen above). This tornado was classified as an EF0. After it dissipated, the storm wasn't done, however my stomach was xD. I needed to find food ASAP!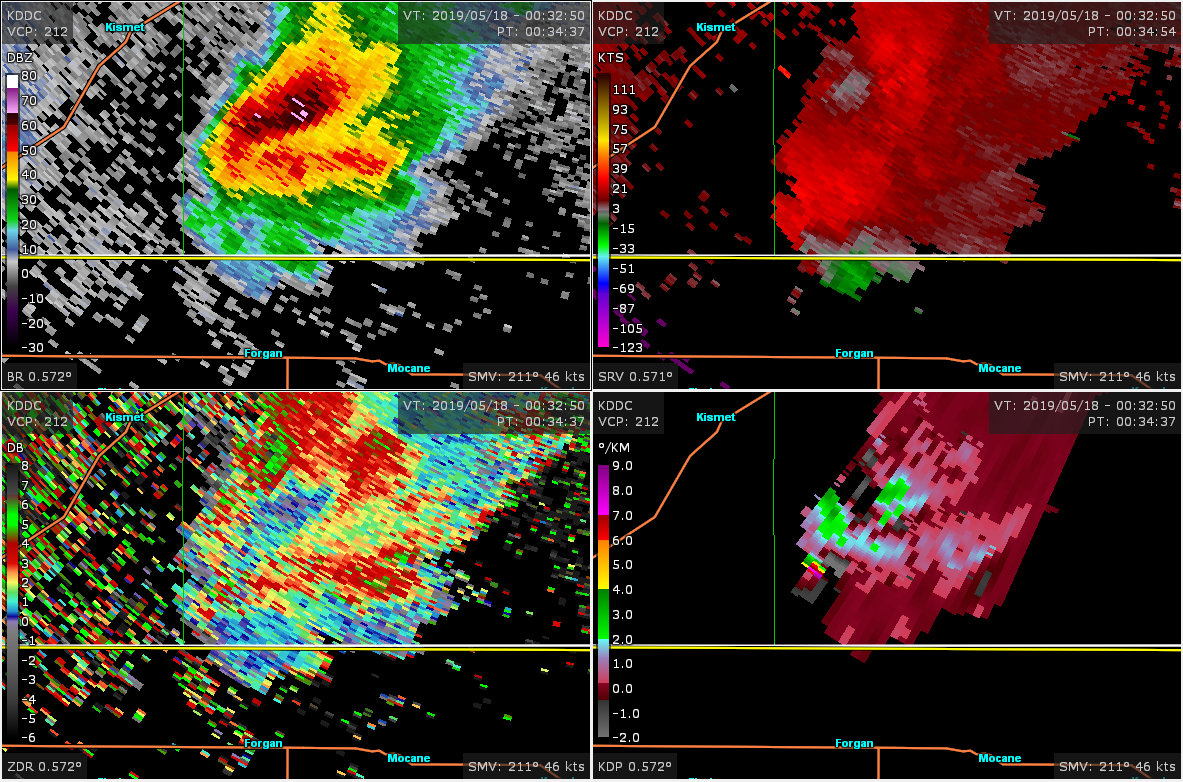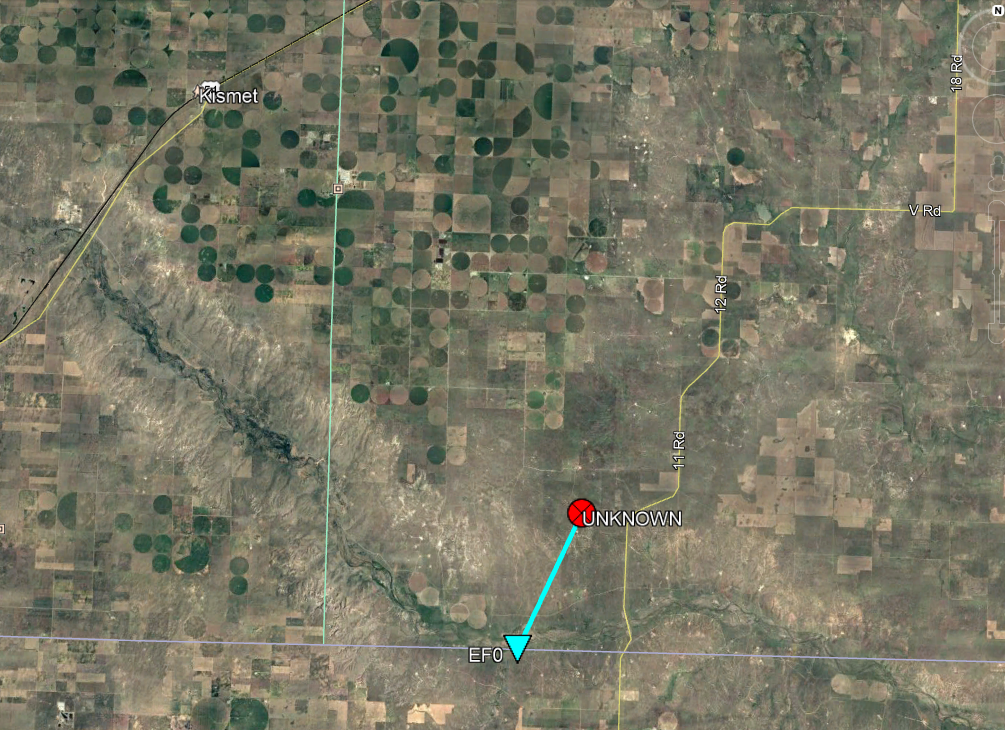 While I was looking for a place to eat, we decided to head to Dodge City, KS for the night and follow the storm there and grab some steak! We were treated with some pretty amazing sights:
The storm wasn't done dropping tornadoes. As we approached Minneola, KS it dropped an EF3 tornado: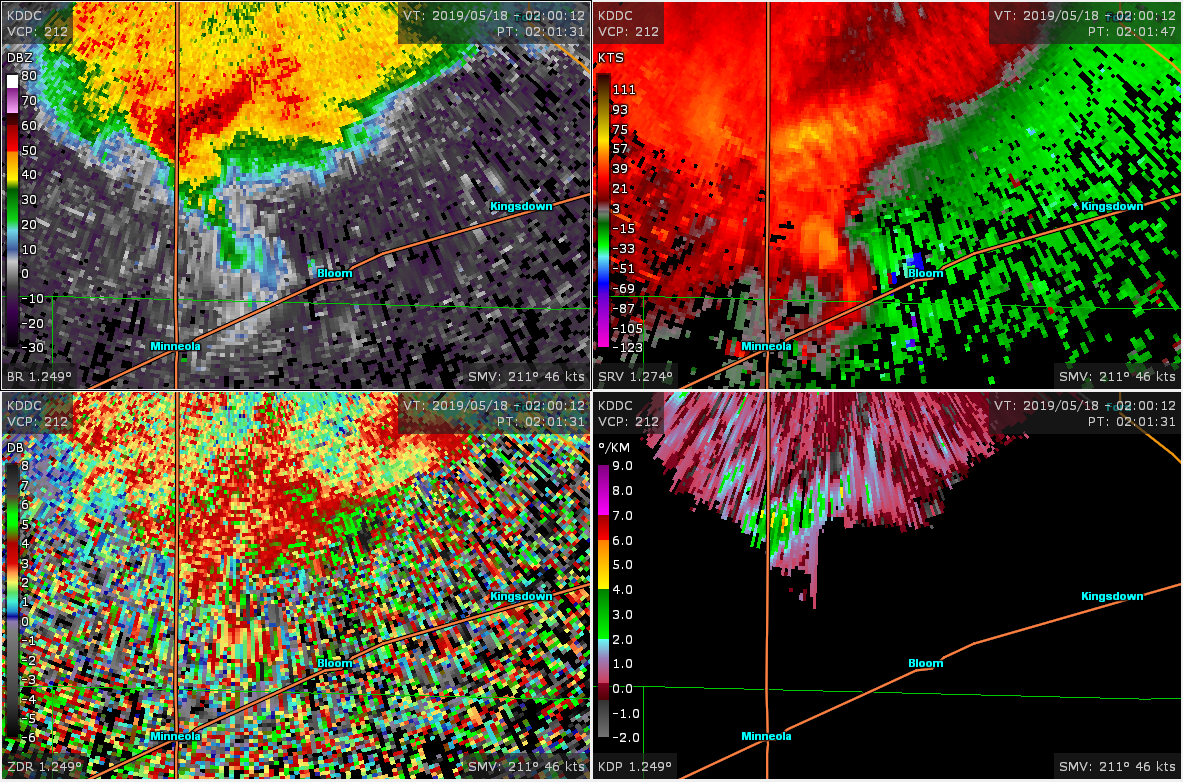 This tornado lasted for a surprising 45 minutes before dissipating. While it was getting dark, we observed the tornado "wedge out". According to the NWS Dodge City, KS survey, the tornado's max width was about 500 metres and that is quite accurate.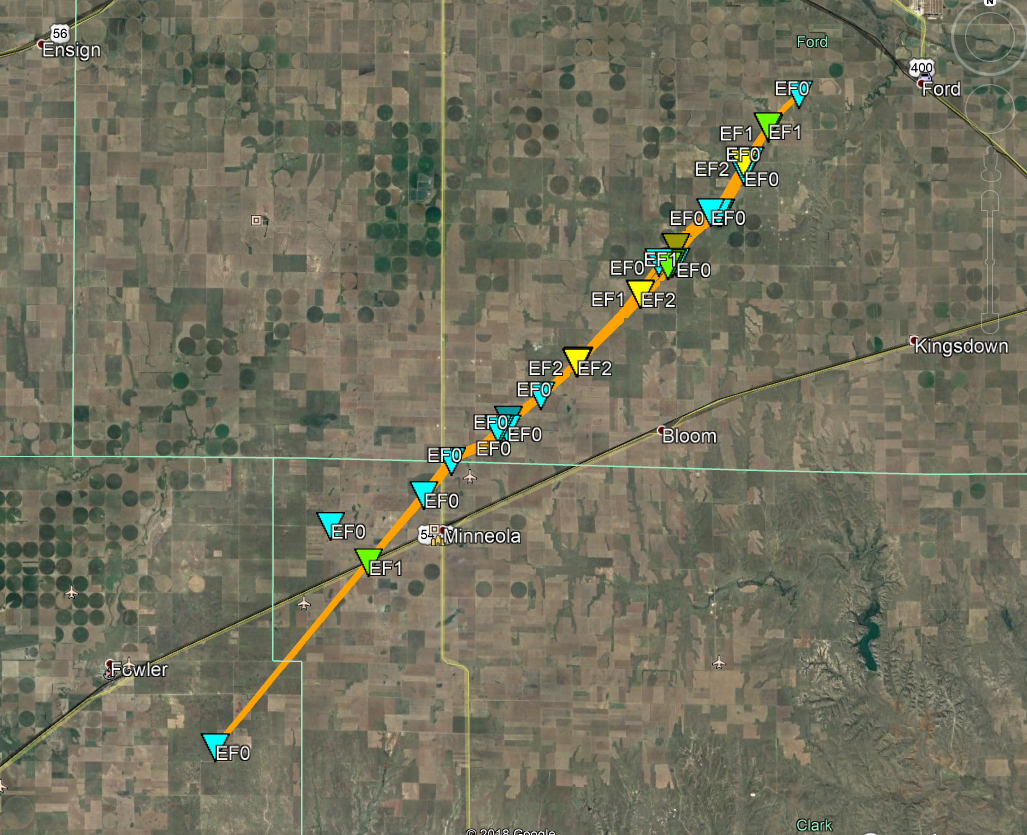 A pretty good day, would definitely do it again! Haha.