Published on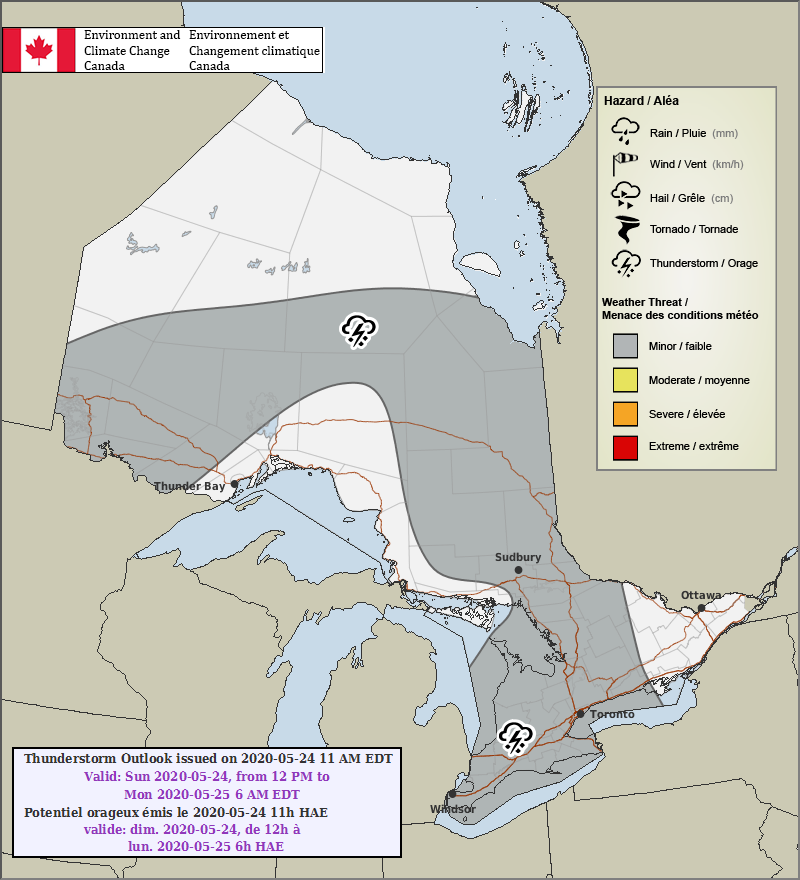 May 24th was really the first chase of the season for southwestern Ontario. I was expecting thunderstorms to develop off a Lake Huron lake-breeze in the afternoon hours, so I sat in Kincardine and waited for the cumulus field to go up.
It didn't take long for a pronounced CU field to become established on the shores of Lake Huron and become agitated. Towering cumulus then became apparent across Grey County:
It wasn't until storms entered the Blue Mountain area that they became surface-based and interesting:
The storms kept dying and recycling or new storms would develop. it wasn't until storms formed southeast of Stayner that they became interesting:
A massive wall cloud developed southeast of Stayner. The video of the wall cloud and driving towards it can be seen below:
The first wall cloud dissipated rather quickly, but a new wall cloud and funnel cloud developed at 6pm. Managed to get screenshots of my location and radar:
It tried for a little bit but just couldn't put something down:
Ended up in Barrie to grab some food as another storm developed and went right over town:
Gave up on this storm as it headed over Lake Simcoe and so started heading south back home, when another storm developed west of Barrie and grabbed everyone's attention, so I just had to turn around and check it out.
Ended up bagging a good shelf cloud at night just before heading back home:
This chase was definitely the closest I've been to seeing an Ontario tornado and considering it was the first chase of the year, not a bad outcome!