Published on
May 25th was an fun surprise chase. It was one of those chases that parameters looked marginal at best, but had some substantial doubts about the setup panning out. Decided to head out to shake some rust off after a long winter season.
Late May in Manitoba, Canada is usually the time of year with no vegetation on the ground and waking up from a long winter and is rarely associated with severe storms.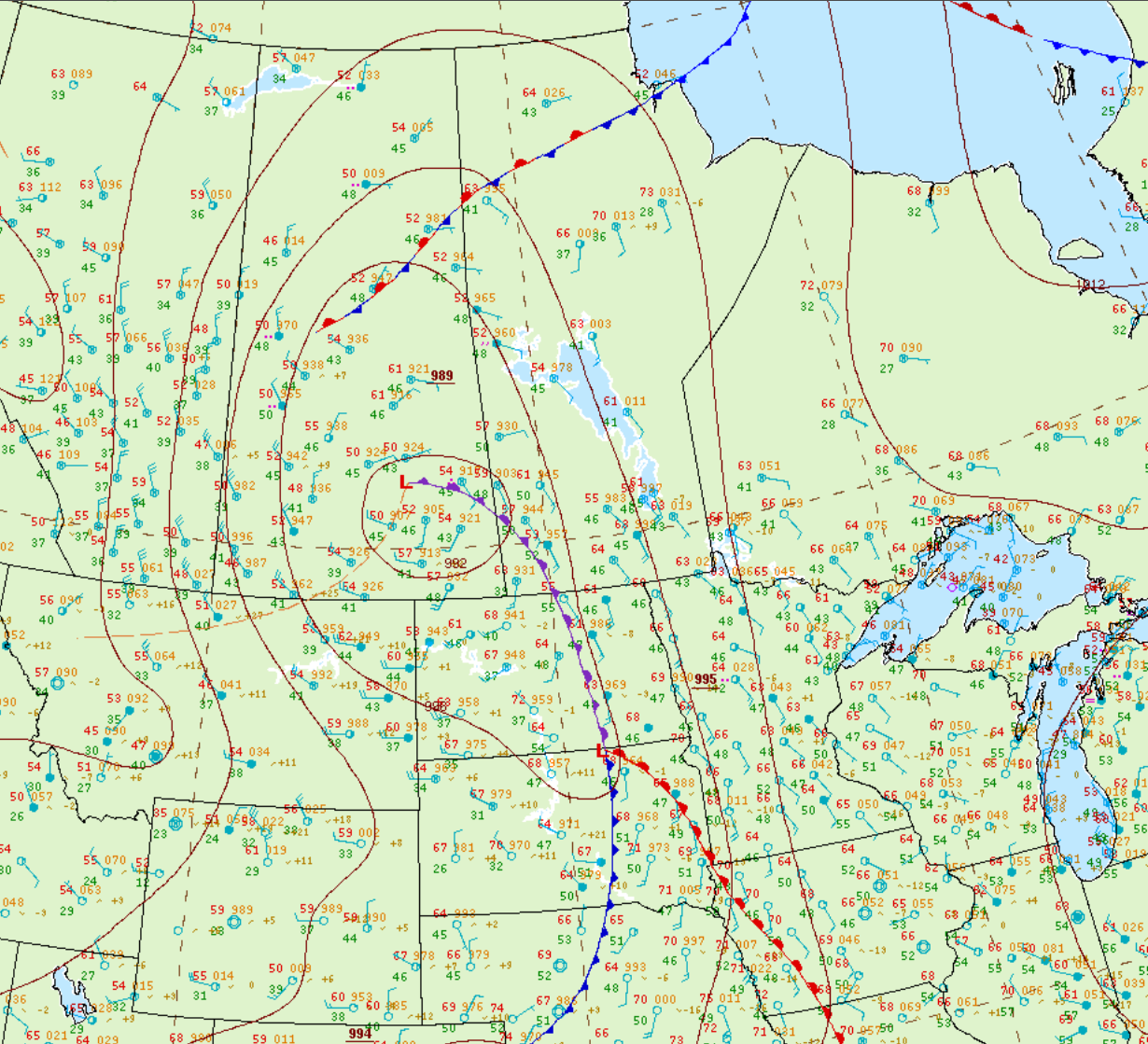 A low pressure was occluding in Saskatchewan throughout the day, bringing southerly winds into Manitoba. Dew points were quite low and conditions were not very favorable for severe storms on this day. However, we are not called "Near Zero Probability Chasers" for nothing!!
Headed out for western Manitoba on the developing low-topped storms and was able to grab this shot of typical grain silo's you would see in the Canadian Prairies.
Got some nice double-rainbow shots as well as the thunderstorms headed east across Manitoba. The above/below rainbow shots were taken just east of Brandon.
Headed east towards Winnipeg as the storms moved east. Was actually surprised to see some storm structure on these storms.
It was very dry in the low levels, which made for high-based storms. Was treated with some storm structure around Portage La Prairie:
Moved further east to follow it as the sun was quickly setting and managed to get some amazing sunset shots as a train was rolling by:
As if that wasn't enough for this early-season chase, check out this shot east of Portage La Prairie as the sun got even lower:
For a chase that looked not even marginal on paper, it turned out to be a chase worth remembering. This chase is really an example of why you shouldn't only chase big tornado setups.