Published on
The Moore EF5 is one of those chases that need no explanation. Nevertheless, here is our chase log on this day.
The 2013 chase season was actually our first season where we decided to head down to the US Great Plains to chase tornadoes for several weeks. We actually had no gear with us besides a weather radio, a camera and a cellphone, but we made it work. We had to stop at hotels and gas stations to pull WiFi so we could look at models and radar!!
The Forecast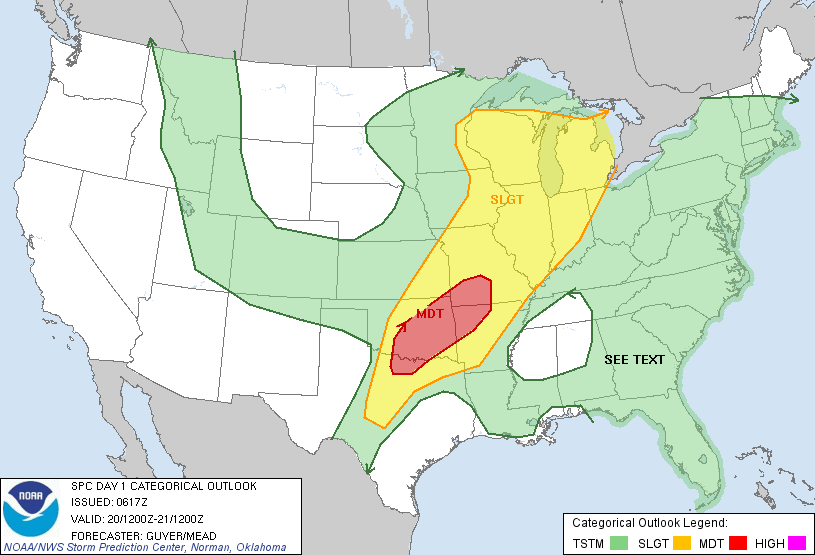 The SPC had a moderate risk with a 10% hatched for tornadoes on this day:
" THE DEGREE OF SHEAR AND MOISTURE/INSTABILITY WITHIN THE WARM SECTOR WILL FAVOR SCATTERED TO NUMEROUS SUPERCELL STRUCTURES…AT LEAST THROUGH MID-EVENING OF THE CONVECTIVE CYCLE. VERY LARGE HAIL AND TORNADOES ARE POSSIBLE WITH SUPERCELLS…WITH AN EARLY EVENING PEAK TORNADO THREAT /PERHAPS A COUPLE OF STRONG TORNADOES/ BOOSTED BY A NOCTURNALLY STRENGTHENING SOUTHERLY LOW LEVEL JET AND ASSOCIATED LOW-LEVEL HODOGRAPH ENLARGEMENT."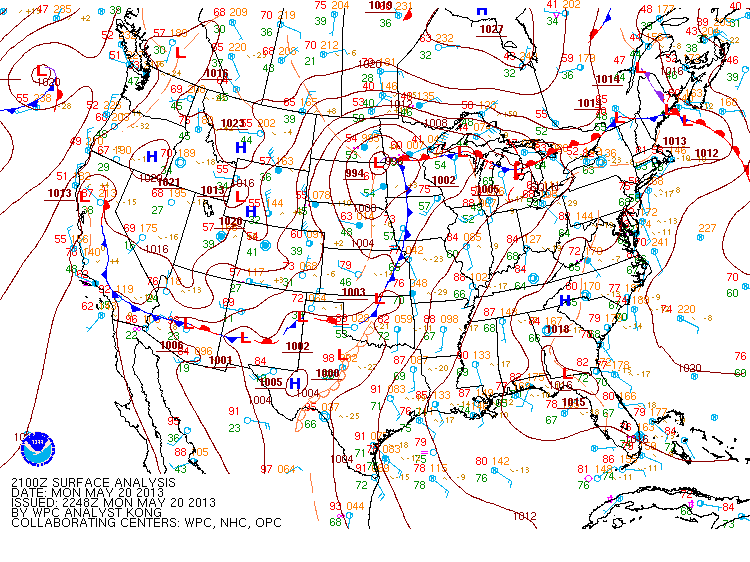 Pretty classic dryline into south-central Oklahoma and a warm airmass set the stage for explosive supercell development along the dryline. At 3:00 pm CDT, storms exploded along the dryline, first near the TX/OK border, then southwest of the OKC metro.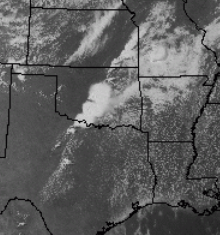 While some people targeted further south along the dryline, we stayed in Norman…
The Chase
A massive storm developed just southwest of the OKC metro in Newscastle in the afternoon and it went tornado-warned in a matter of 20 mins. The McDonald's we were sitting at (using their WiFi) may have not been there an hour later…
A massive wall cloud developed right in front of us and a cone tornado dropped in the field next to us:
Apologies for the awful pictures, but here is the Newcastle tornado. It moved over Moore and caused significant damage.
We actually ended up leaving the scene as to not get in the way of emergency personal and went to chase the southern storms. I can't remember those storms as we were in shock of what we had just witnessed. We went to sleep somewhere and were taking in what we had just witnessed. The scope of it all. After May 20, 2013, we actually decided we needed to go back home, we were done with tornado alley for 2013. The next day, we went back on I-35, through the damage path…I don't think a single word was said in the car while we were driving through Moore, it was definitely a memorable moment.
It actually took several weeks for both of us to recover and process what we had just seen. While getting back home, we weren't able to just go about our usual routine. My chase partner and I met up on regular occasions to discuss what we had seen in Moore and it will forever be embedded in our minds. That day changed everything for me. I decided to learn everything and anything I could about severe weather forecasting and how do to it safely and how to forecast these storms. Everything I learnt about forecasting/storm chasing is a result of this chase on May 20, 2013.