Published on
I love chasing in North Dakota for many reasons, but I think the predominant one is the landscape. Western North Dakota features the Badlands and passing up a chase there is hard. This day features one of my favorite photograph ever taken:
Late July meant it was getting close to the end of the season for us in the Northern Plains // Prairie Provinces. Decided to give it one last haul to the US and chase in southwest North Dakota on July 22nd.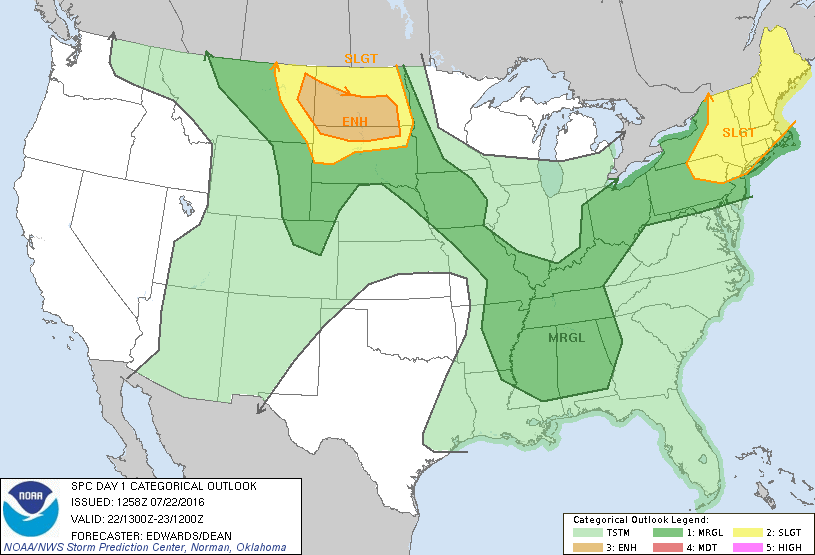 It wasn't a bad setup by any means, but it wasn't a tornado setup either. The Storm Prediction Center had an ENHANCED risk out for their Day 1 convective outlook and I headed out early in the morning from Winnipeg, MB.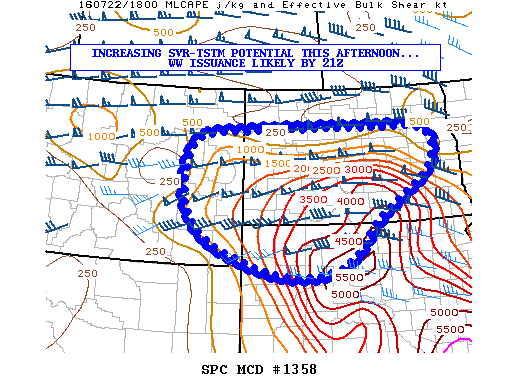 Made it to Bismarck, ND in the early afternoon before storms started firing. This was definitely a "high CAPE day". Around 5:00 pm, storms began moving north towards my position and crossing the ND/SD line.
SBCAPE was in the order of 8000 J/kg and MLCAPE in the 7500 J/kg range, with supercell composites very high (see below). I decided to move out of cellphone coverage and move south towards the storm.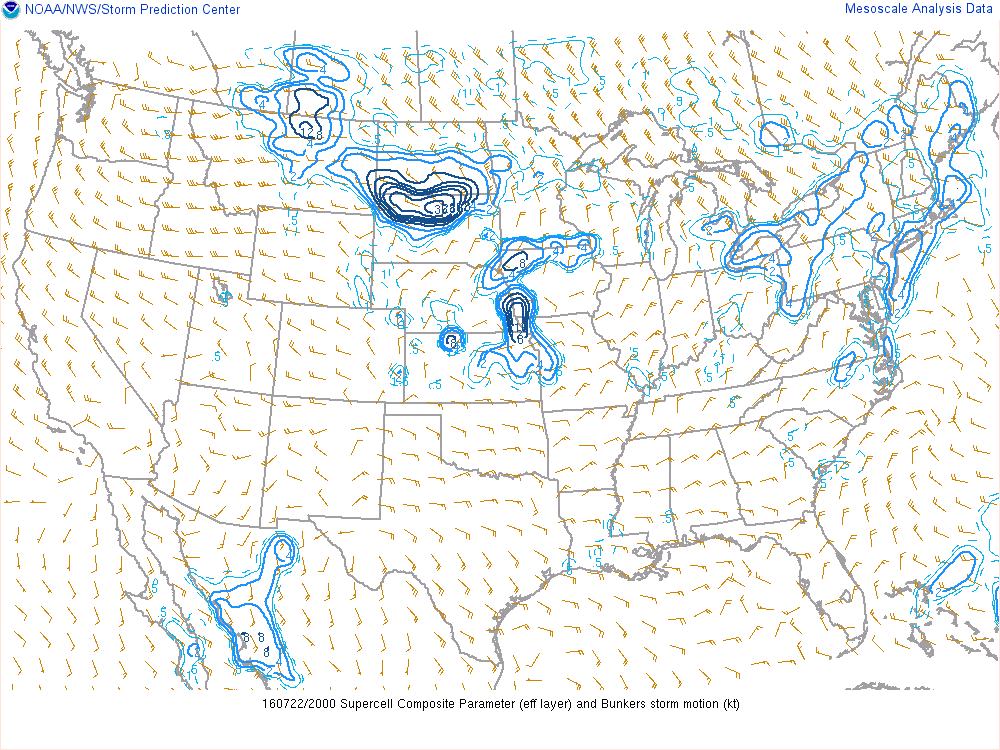 As I went south, it was not long before I could see how big this storm was:
This thing was blowing up like we wished all storms did in southern Ontario!! I headed closer to see a base. When I arrived and was able to see the base, it was quite strange-looking and stationary at first.
This storm was likely terrain-influenced and reminded me of a storm you would see in the foothills of Colorado. The storm intensified and became very pretty:
It was at this point that I began getting bombarded by close CG:
The CG's were so close that they shook the camera from my hands! At least it looks nice for a picture?
The CG's were becoming too intense so I started retreating back north towards my only east option. On the way, I saw the base develop and the structure mature.
Eventually, I reached my east option where I could take some more pictures. The one featured at the top of this log is from this time frame. The storm eventually became high-based and died off as it encountered a more stable/dry environment, but I got to capture the storm at its best and that's all that matters!! Not to mention there were no other chasers there that I can recall.