Published on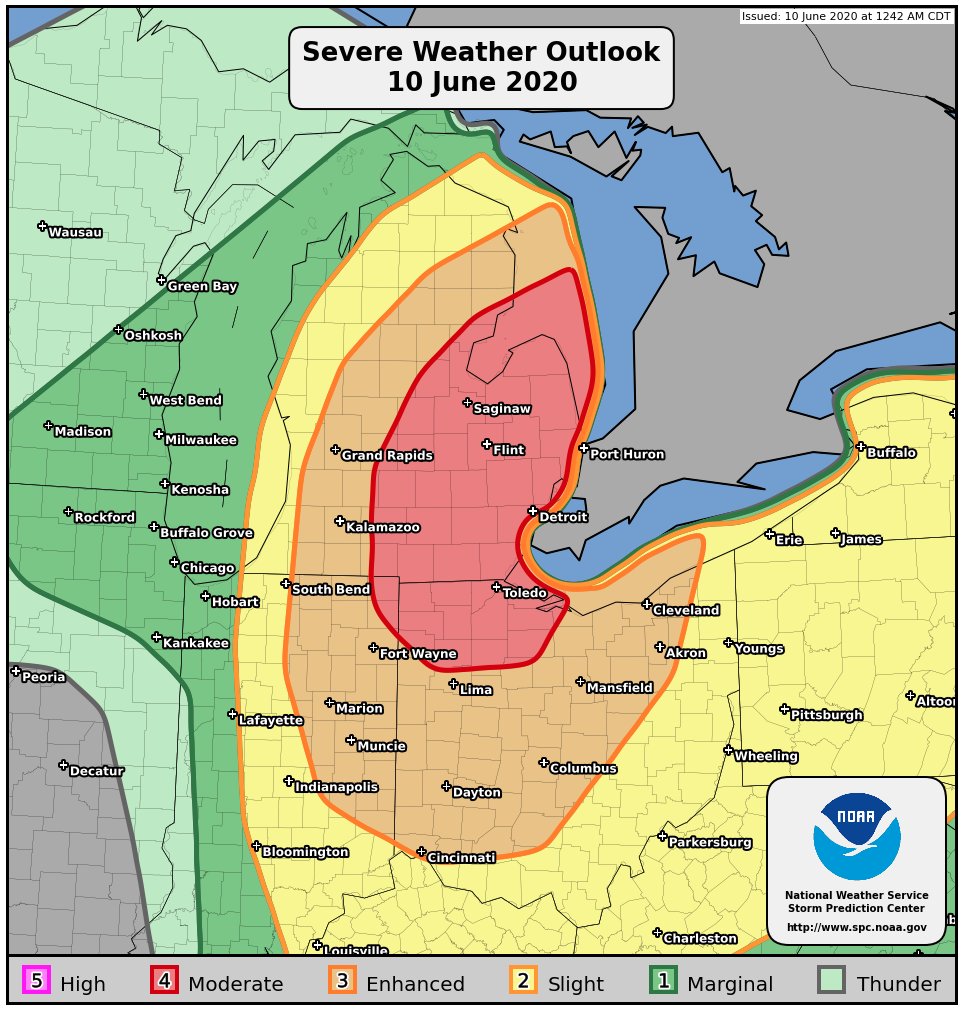 June 10th wasn't going to be a tornado day for me and I knew that going in. A MODERATE risk with 45% hatched for damaging winds was in place for Michigan and parts of southwestern Ontario as well as a 5% tornado risk.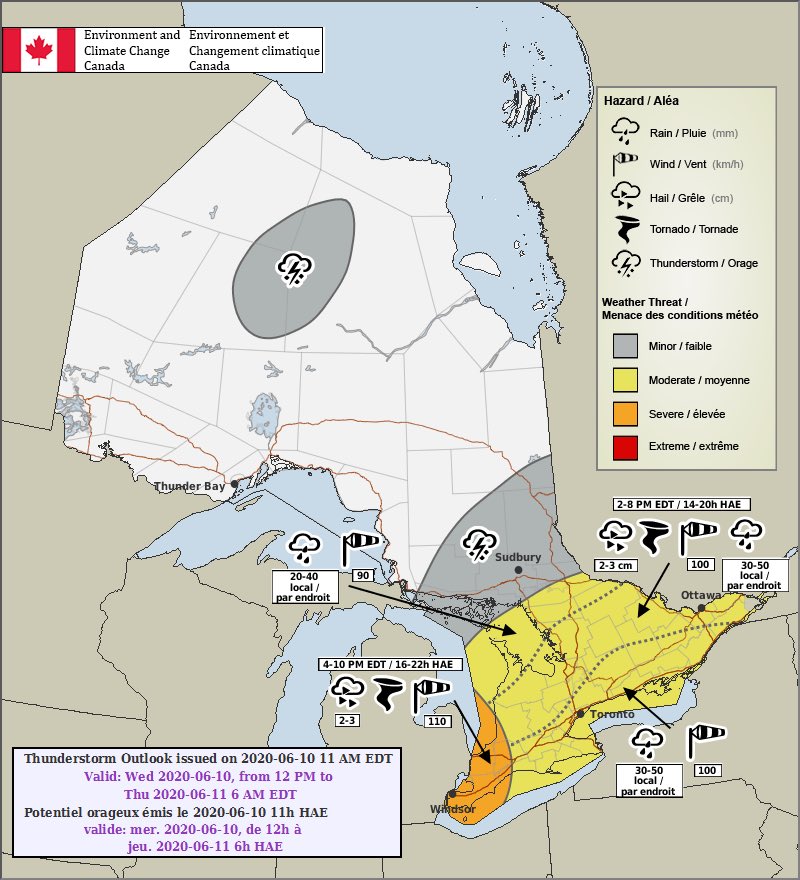 Environment Canada had a severe risk with tornadoes possible including Goderich, London and Windsor. My target was head to Goderich in the early afternoon and intercept the line of storms crossing Lake Huron and get some nice storm structure.
Good clearing was ongoing along the shorelines of Lake Huron and instability was building rapidly. Storms started developing in Michigan and I headed north from Goderich to position myself along the lake for a good vantage point. Found a nice spot at Point Clark:
Waited about an hour for the storms to finally make their way to Point Clark, where I was positioned. The area provided a good vantage point and contrast to view the storms:
It wasn't the structure I was hoping for, but made due with what I had:
As the storms went on land, they became more surface-based and provided some better structure. They were moving very fast and I wasn't able to keep up with them, so I started heading south towards London to intercept the southern extent of the line, which was making its way through Windsor and London. On my way there, I saw some tree damage near Brussels:
Some trees fell on power lines around Brussels, which caused fire hazards along Jamestown Rd north of Brussels:
Chase ended near London as I core punched the fast-moving line of storms. Apparently, the storm went tornado-warned as I core-punched the notch north of London. A long-track EF1 tornado developed near Belmont, which is just southeast of London. This was what it looked like inside the core:
All in all, not a bad day, but with the environment that was in place, expectations were quite high and I think this day just didn't live to its potential in my books.