This EF0 tornado formed as a waterspout over the eastern side of Lake Nipissing and produced no notable damage. Witnesses captured images of the event which occurred at around 8:15 pm.
This was one of two tornadoes to touch down on July 27, 2014. The other: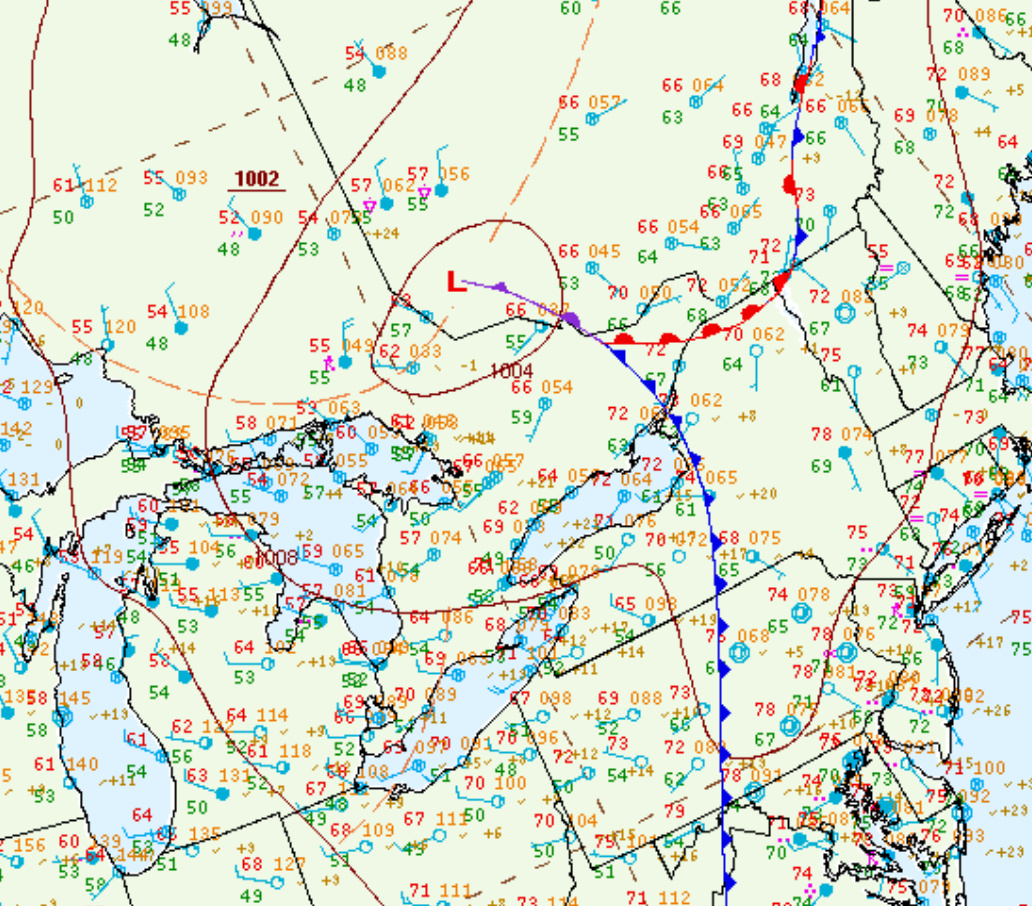 Figure 1 depicts the surface observations at 8:00 pm EDT, which shows an occluding low pressure system near the Ontario/Quebec border and a trough of low pressure near North Bay in central Ontario. A thunderstorm, marked as a red 'R', is observed near North Bay at this time. This thunderstorm was likely responsible for this brief tornado.
---
Sources
NWS Weather Prediction Center Surface Analysis Archive. (2017). Surface analysis 00Z Wed Jul 16 2014. Retrieved from: https://www.wpc.ncep.noaa.gov/archives/web_pages/sfc/sfc_archive.php