Published on
April 10th, 2021
Timeline of Severe Weather in West Michigan
4:30 PM.
I headed out to Grand Rapids driving towards warned storm.
---
4:51 PM.
Joel Fritsma (@Joel_Fritsma) sees possible rotation on radar and alerts storm chasers group chat.
"Trying to figure out whether or not we had a brief spinup south of Cutlerville, so I'm checking previous data right now. Small patch of power outages lines up almost perfectly with the strongest rotation" – Joel
Joel address? I'll head over there – Brennan
Anywhere in the square mile of 100th, Kalamazoo Ave. 84th, and Division Ave – Joel
---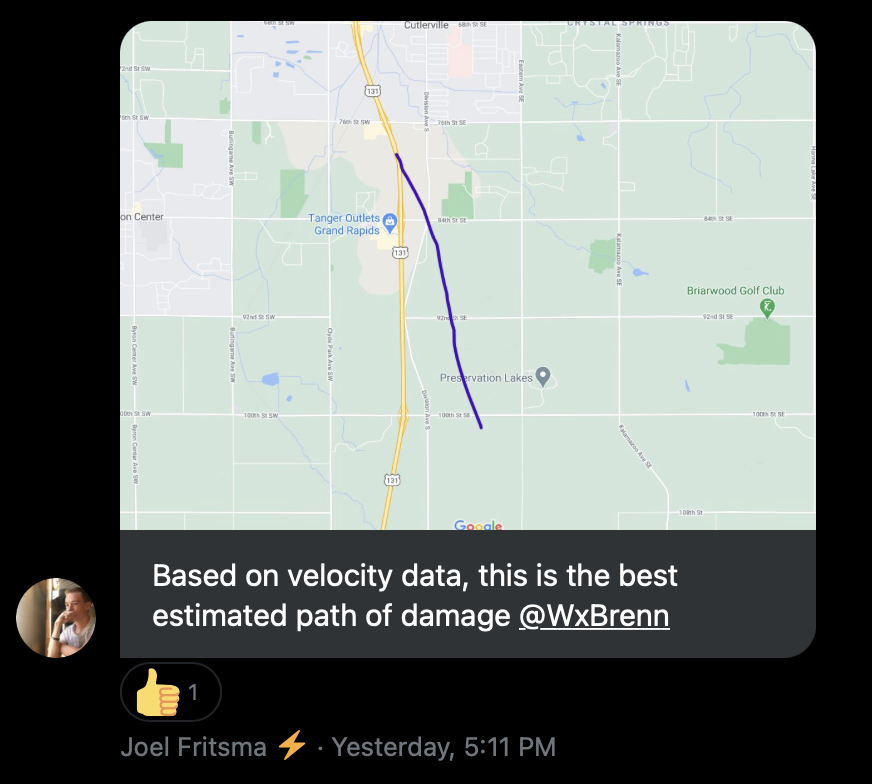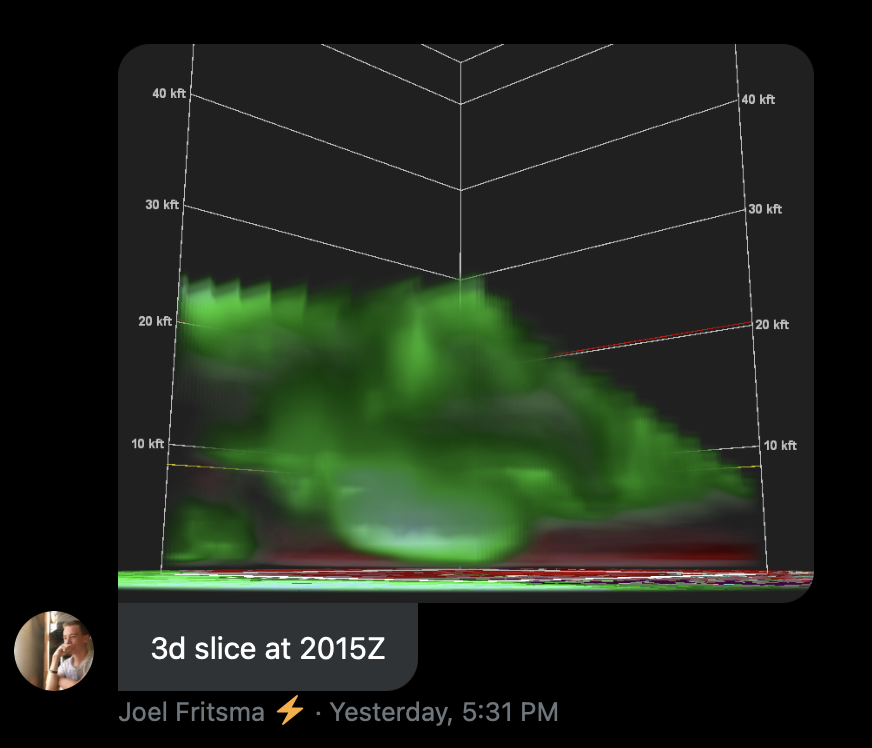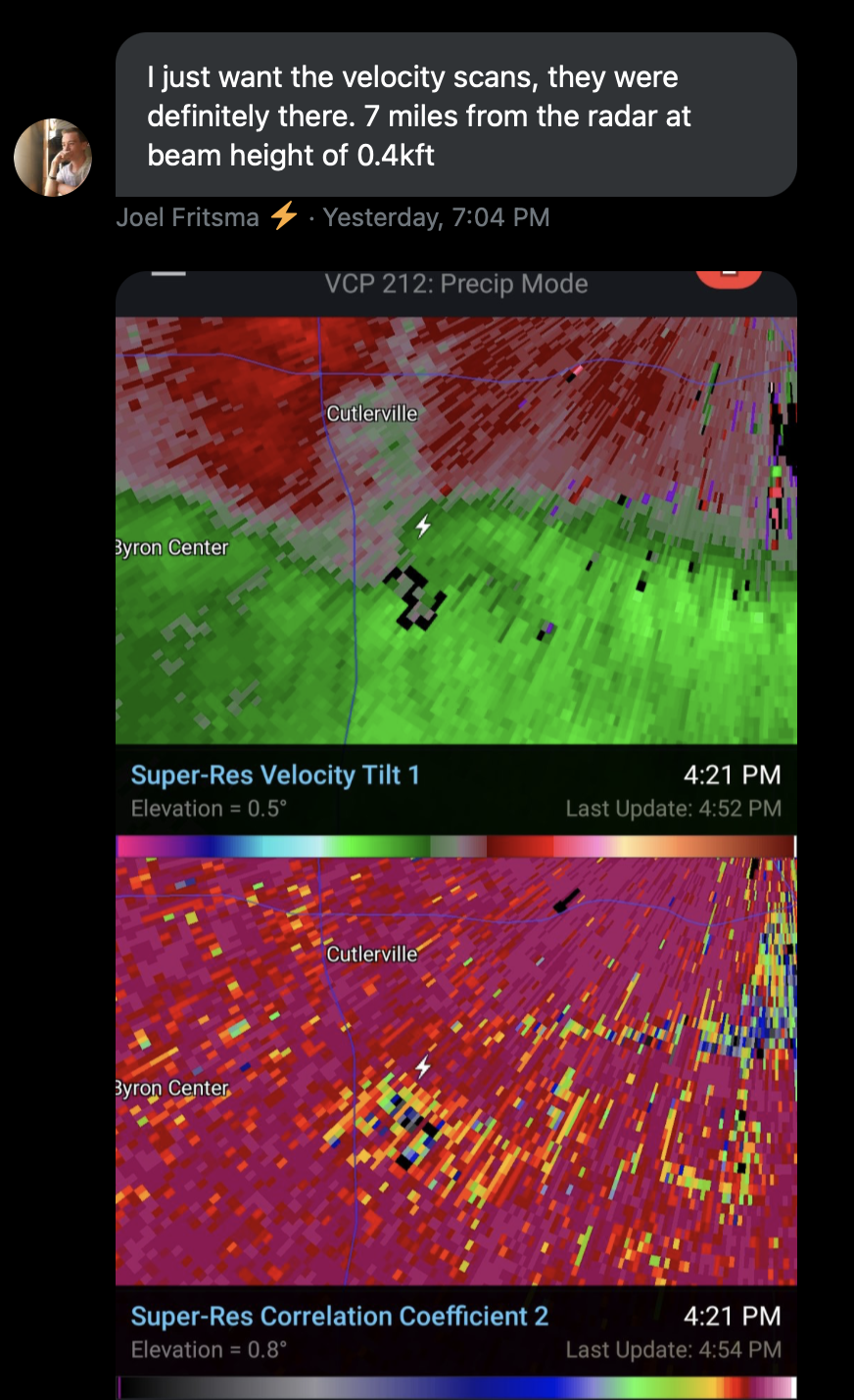 ---
5:10 PM.
I arrived at location of possible tornado damage.
---
April 11th, 2021
Went back out to location with my drone to independent surveying of the area.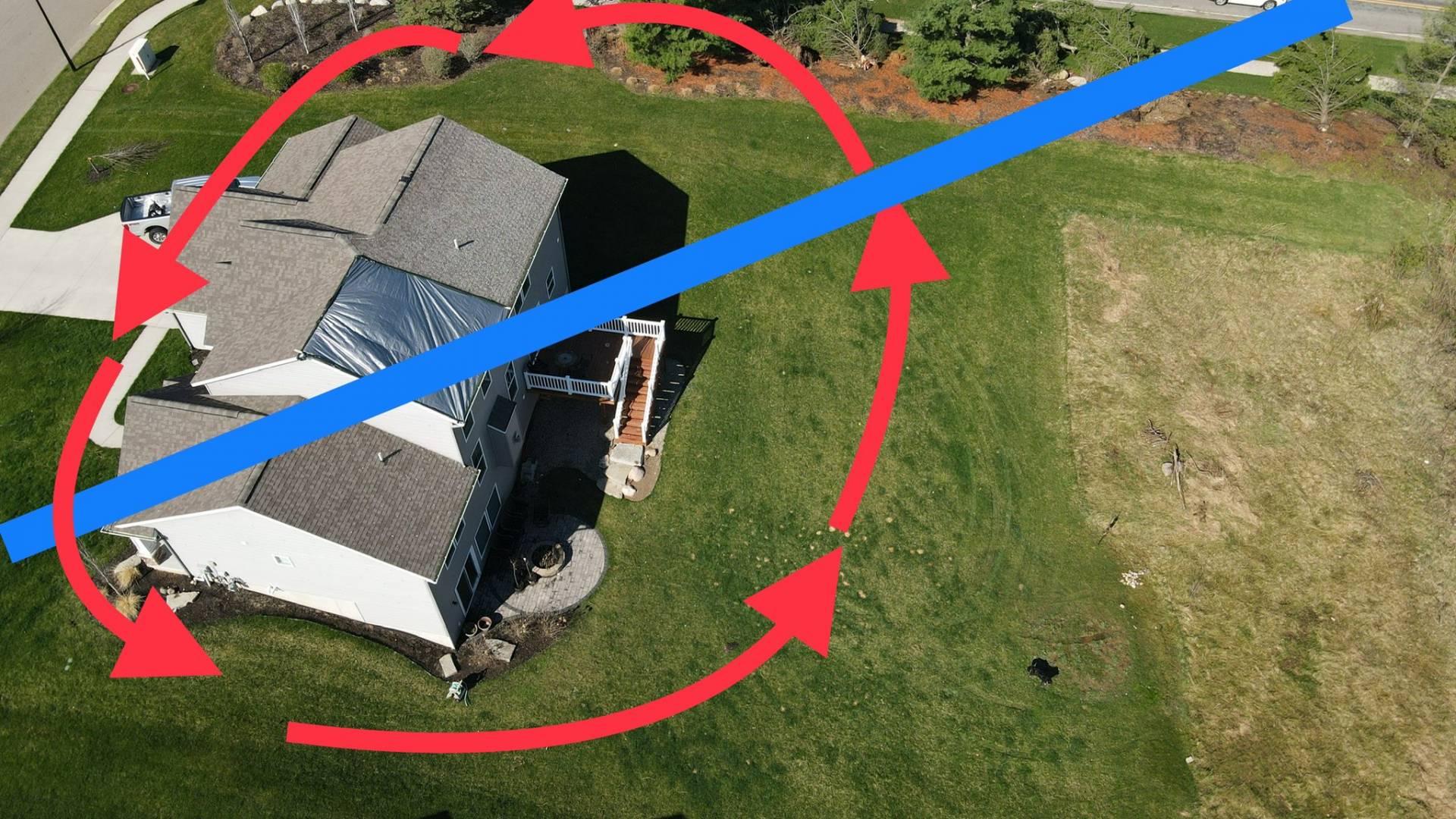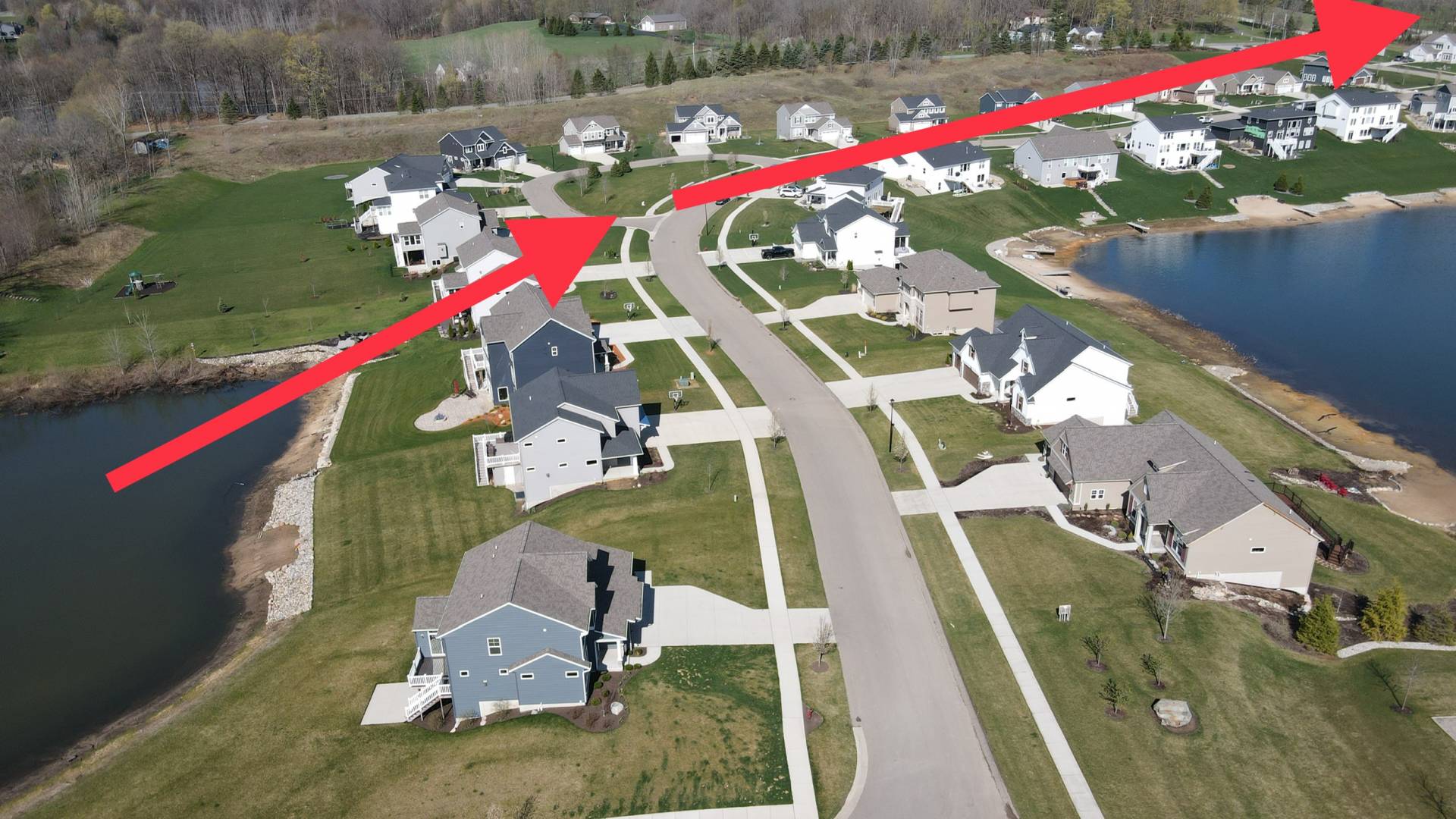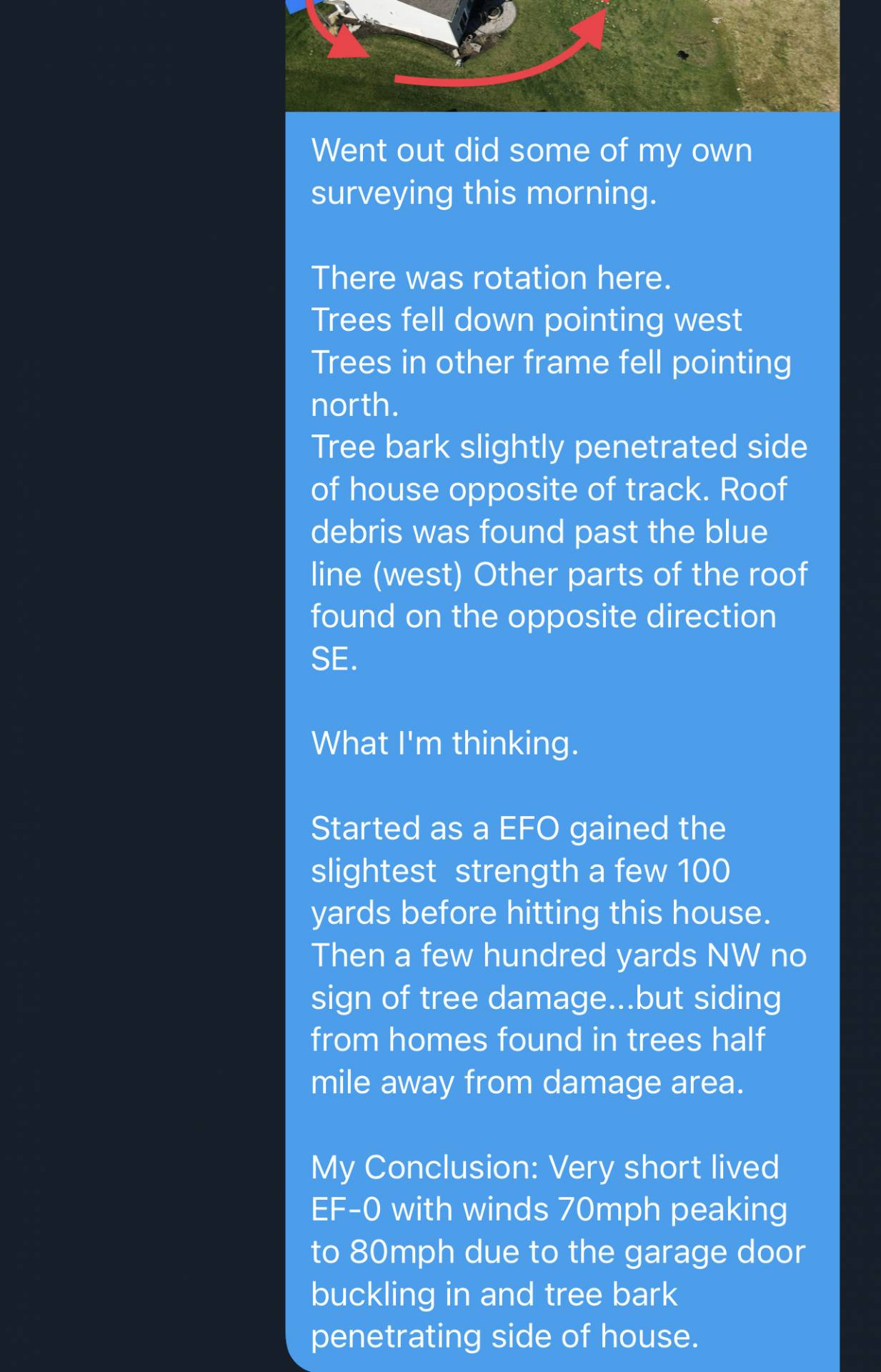 ---
Sources:
Joel Fritsma Twitter – Storm Chaser (Goon Chasers Group)