Published on
Chasing in the Gypsum Hills of western South Central Kansas can be difficult. Knowing the area, I positioned the team to sit on a hill just southwest of Medicine Lodge, Kansas, which gave us a pretty decent vantage point to the storm coming from the west.
It took the storm a while to get going, but when it did, it produced a pretty tornado, as seen from afar.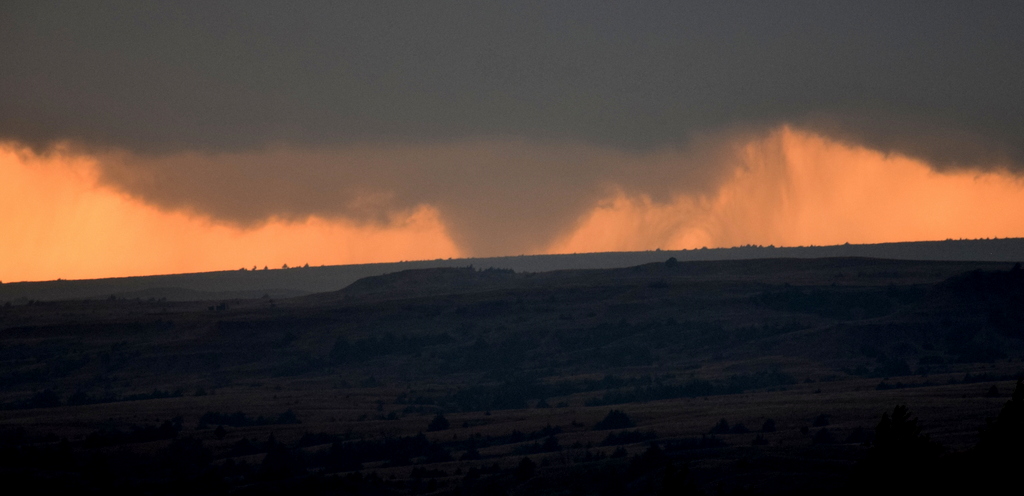 The tornado stayed over a rural area and did not produce much in the way of significant damage.