Published on
Been a while
For many chasers, 2020 was a big year of disappointment- minimal tornados, poor structure, and very few chase days. Living in Michigan, I always would come out to the plains for active periods of severe weather if I could get it off work. As a former restaurant manager, that wasn't always easy. 2020 was no exception; I was able to get time off but the plains never really produced much in my time out here. I was chasing during the killer Sublette and Lakin cells, but other than that my options were limited to a cold core set up in N. Kansas and a decent day in Illinois. Unfortunately on the Illinois day, I overslept and was late to the party, racing to catch up and keep up with a previously tornado warned supercell. After those few days in late May, I never made it back to the plains in June. The Michigan season was abysmal at best and we hardly saw anything besides a shelf cloud there. I did a small local chase near Lincoln earlier in the week which resulted in a flat tire, but was worth getting in the small hail core for. I had my girlfriend, Brittany, along for her first plains cell shown below.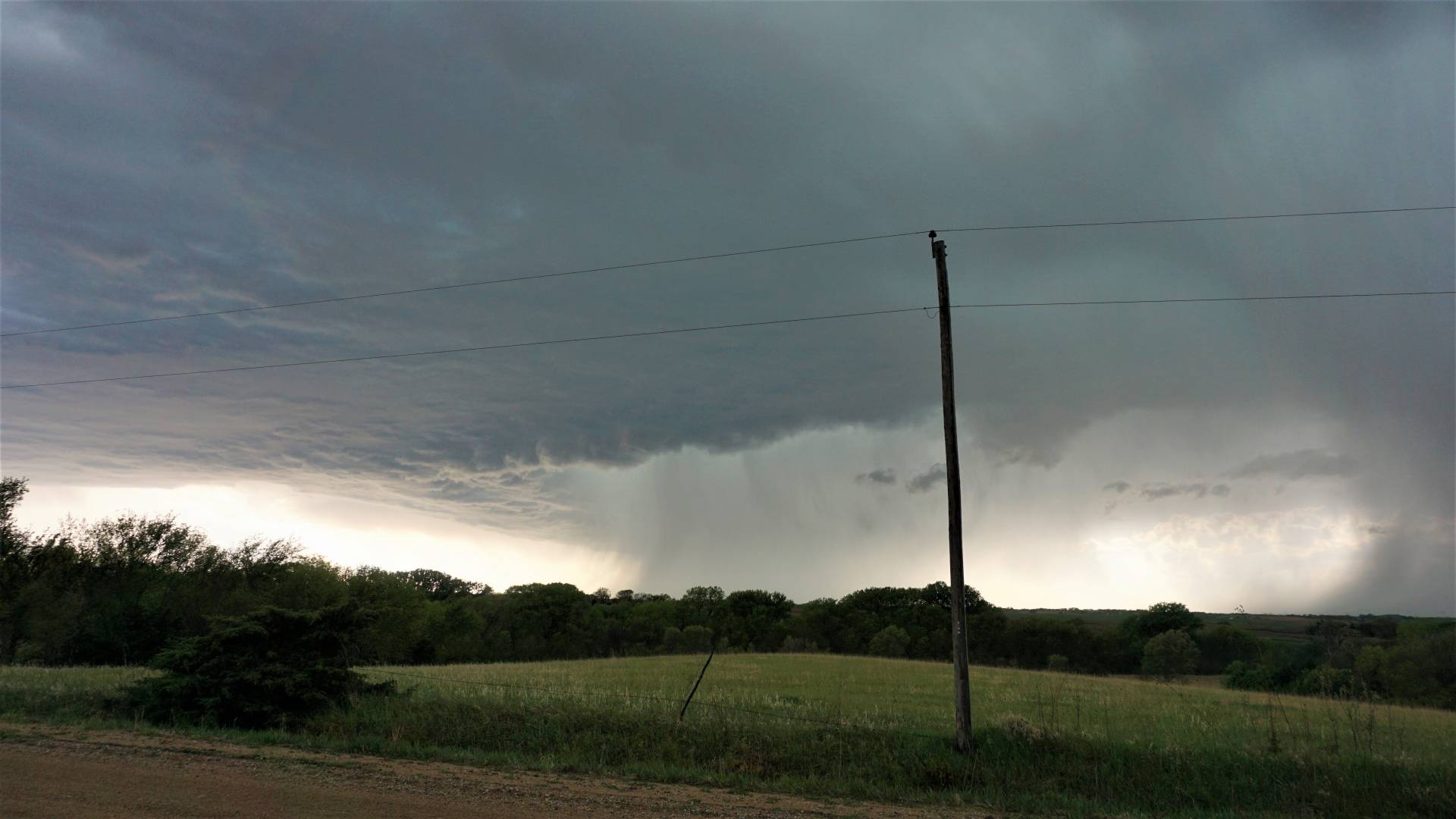 First Big Chase of 2021
I was excited to hit the road to find some Kansas magic after a year so far of big tornados in Dixie Alley. My plan for yesterday was to go to the middle area of Northern Kansas and see what developed. My initial position was Concordia, but after watching the models for a while I decided to head further west where initiation would be taking place. I ended up on a dirt road just to the east of Mankato, Kansas with a great view to the southwest. The image below is what I saw for the 20 minutes leading up to where I decided to hang out. I also want to add, I did not want to drive more than 3.5 hours away from Lincoln on this chase. I knew the action was going to happen near or after sunset, and I didn't want to be getting home at 2 a.m.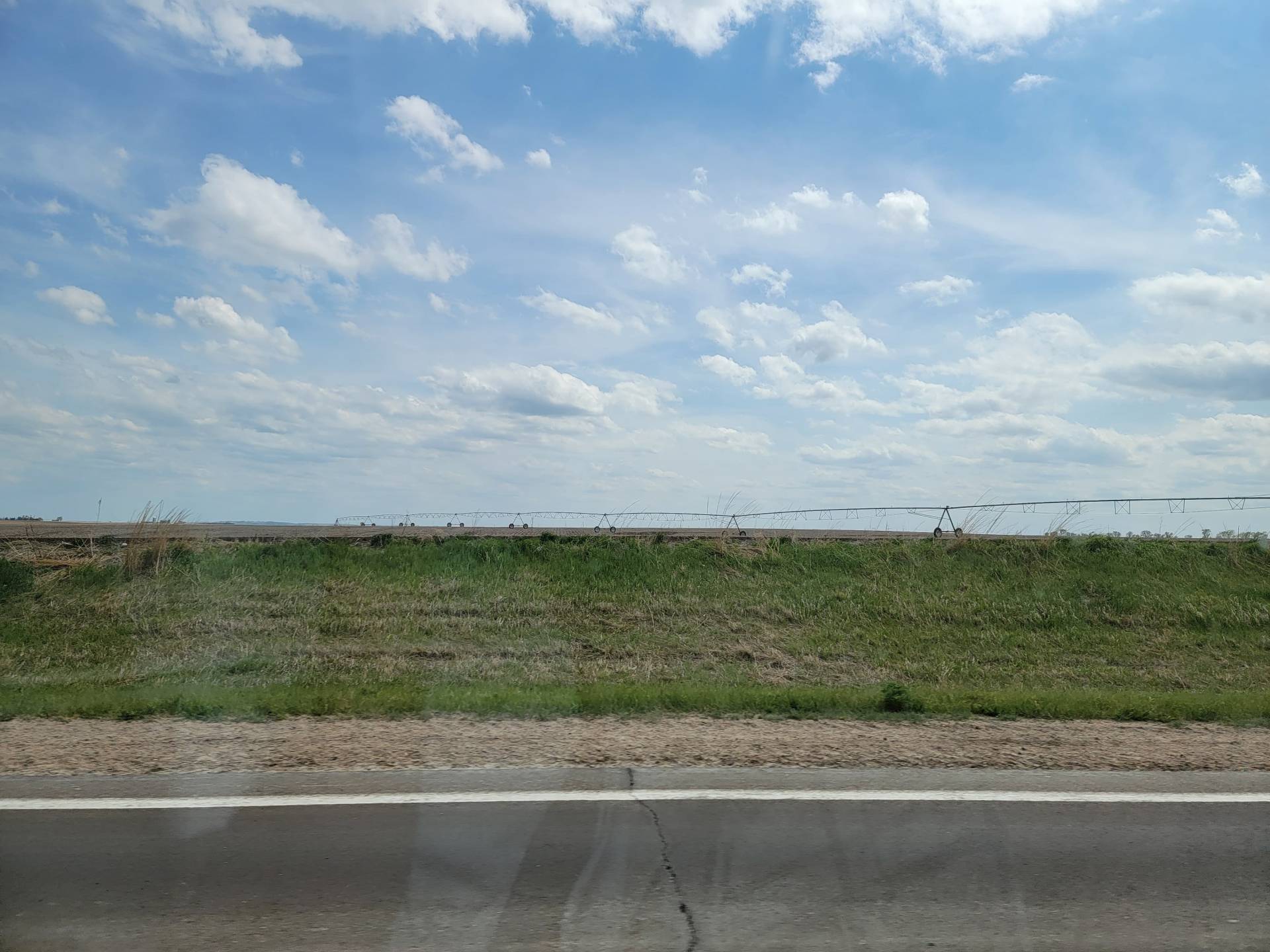 Once there and set up, the sky started to fill with stratocumulus clouds and I figured I was too far north. Not too much after that, we had our initiation in Jetmore, and mere 2 hours and 45 minutes from where I had set up. Satellite showed initiation to the SW, and also the storm riding the warm front starting to my NW shown below. Almost every chaser in Kansas blasted west towards these two cells, which ended up being extremely elevated. The storms ultimately would fall apart as new convection would take place slightly further north.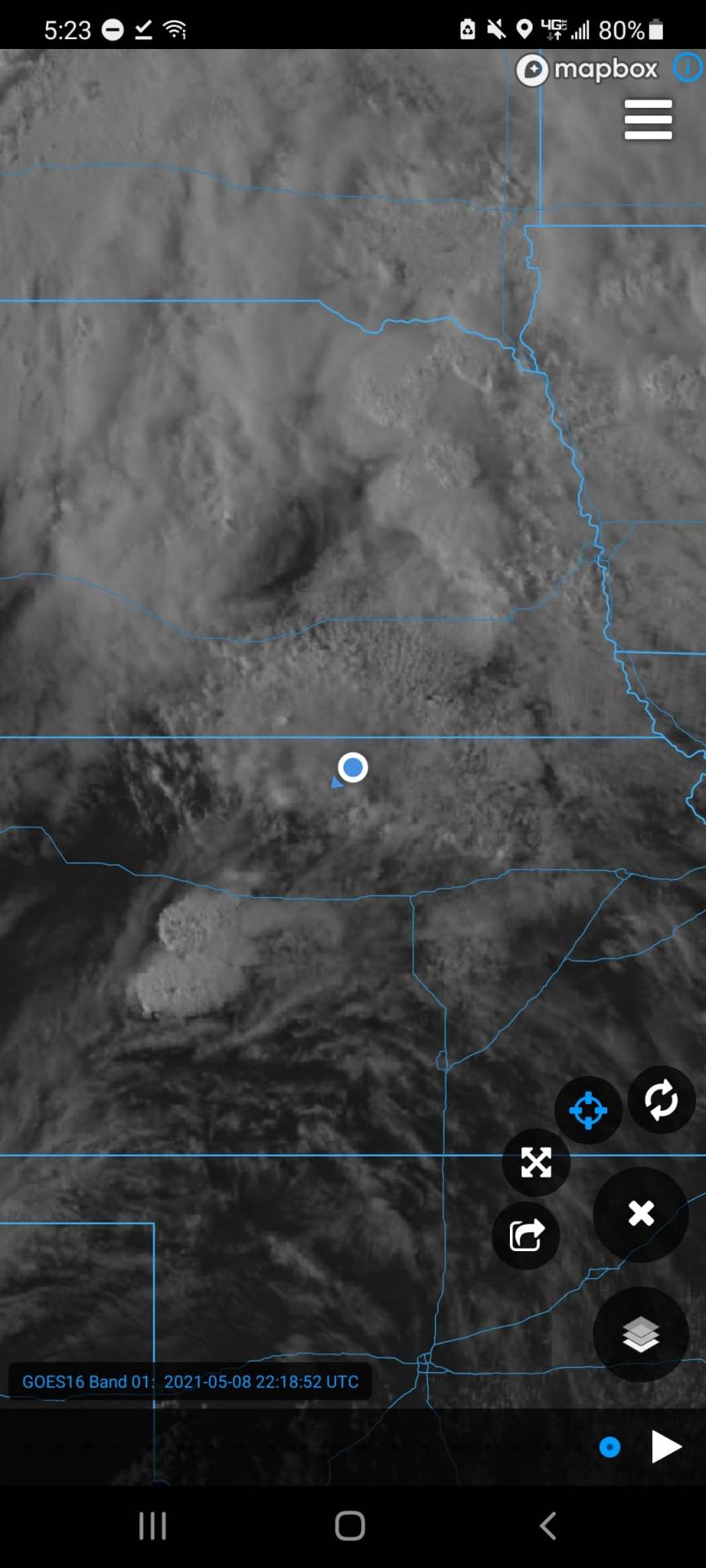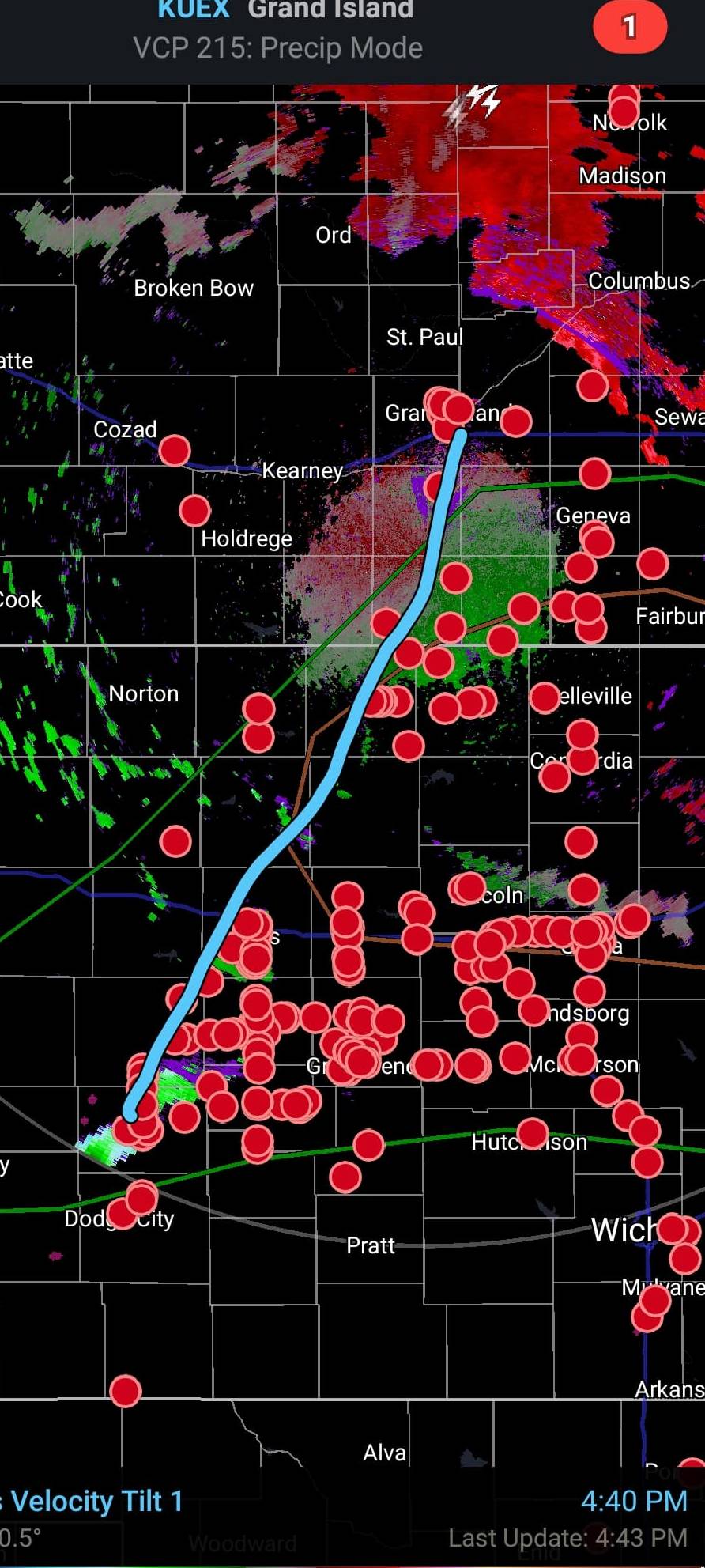 As the evening progressed, the storms never filled in on the line and I had a lot of indecisiveness towards where I wanted to go. To the north, the storm initially looked elevated, but I could see a base developing in the distance. Looking at surface observations, the dewpoints and wind direction to the south looked a lot better than off to the north, so I left the storm to the north and headed south. Once I got another 35 minutes to the south, I stopped in Glasco, Kansas to see what the storms would continue to do. It wasn't far from highway 81 so I could fly north if I needed to, or I could run down to Salina and catch up with the hailers down there.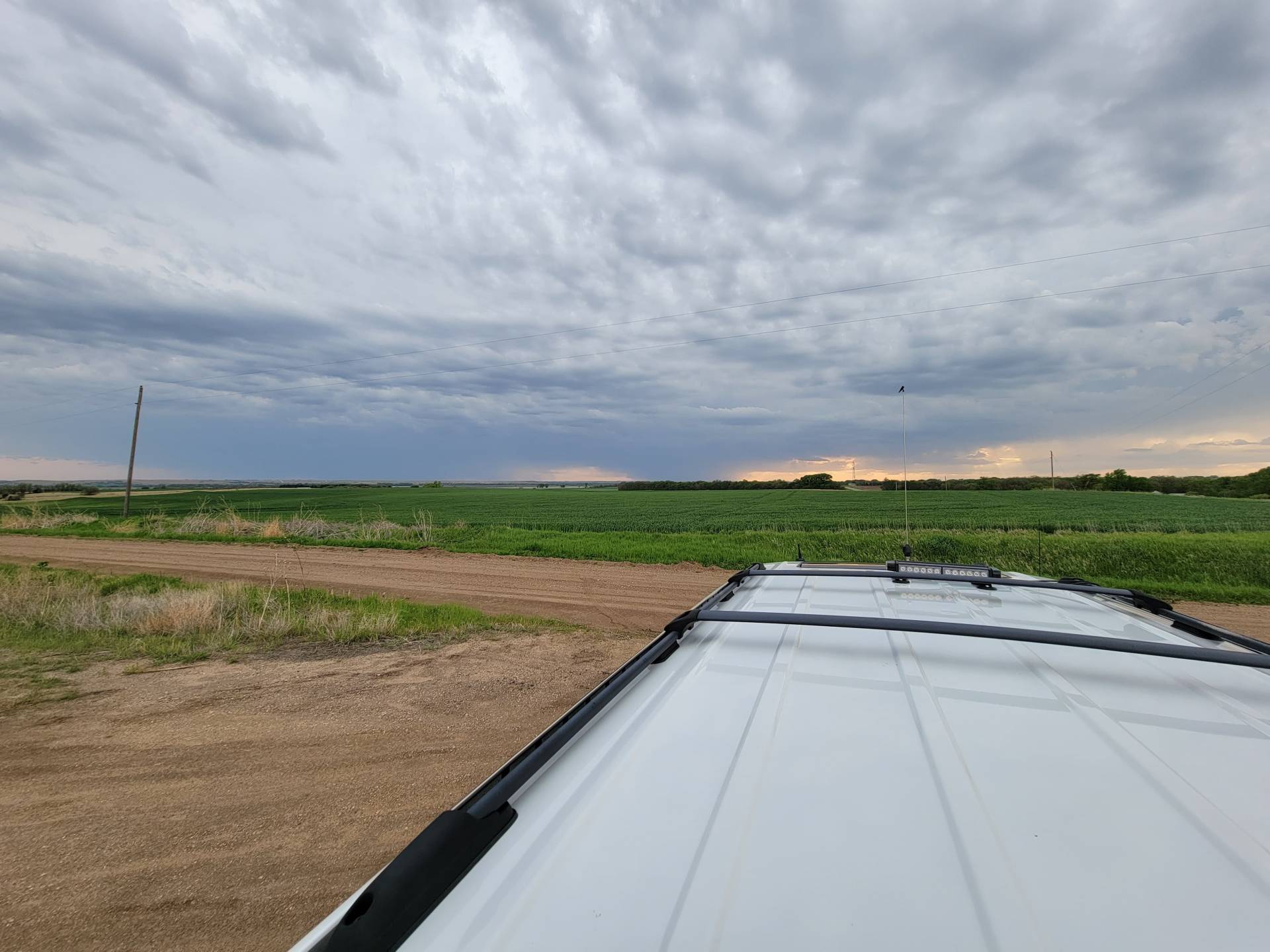 I watched these two cells for about 30-40 minutes and a state trooper even came by to ask how they looked. We talked for a little bit and I told him nothing really looked too good up in this area, but south of Salina was looking pretty good. He went on his way and I continued to be indecisive on my options. I looked to the north and decided it was almost 8 p.m. and hoped I could catch the northern storm before it gusted out.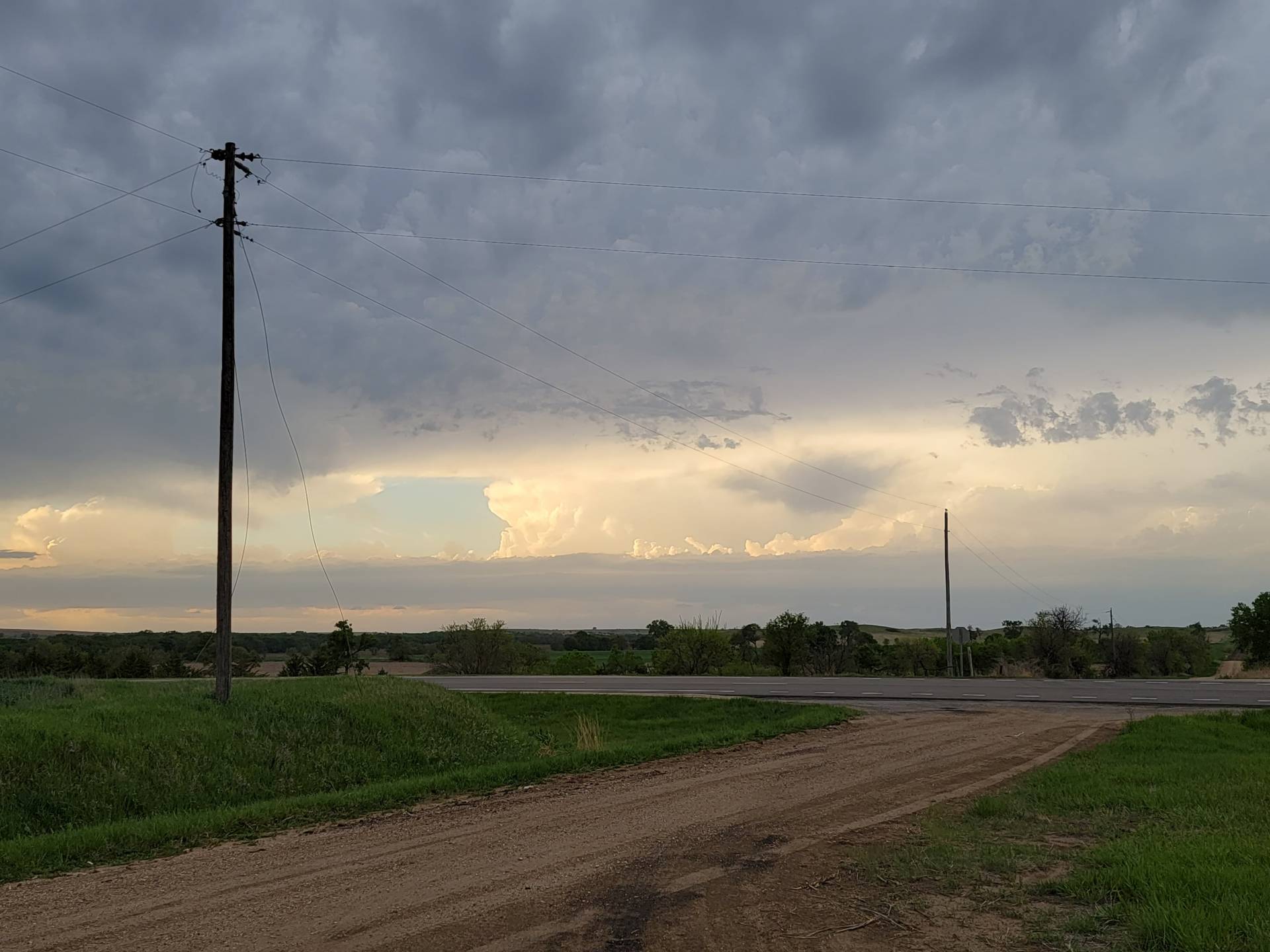 I flew back north to try and catch it but to no avail. It had already turned outflow dominant by the time I got back to it and the base was 10 miles to my east through the core, in the dark. I decided to call it a chase and go home.
Going Forward
Going forward, I need to act sooner and make up my mind on a target and stick with it. Even if I see a storm that isn't going to produce a tornado, at least I was able to get on a storm and see what I love to see. I'm going to do a better job at putting myself in better positions and not have the fear of missing out on one storm or another. Storm chasing is most gratifying for me when I am close to a storm, not 40 miles as the crow flies from the storms. Starting the season on a rusty note, I can only do better from here. Congratulations to those who scored yesterday, bring on the tornado season!!