Published on
You could tell it was an unstable day, one because of the models and two because of the early morning heat with high dews.
As soon as I got off work, I raced to one of my favorite spots on top of Stoney trail, to see a big shelf start forming.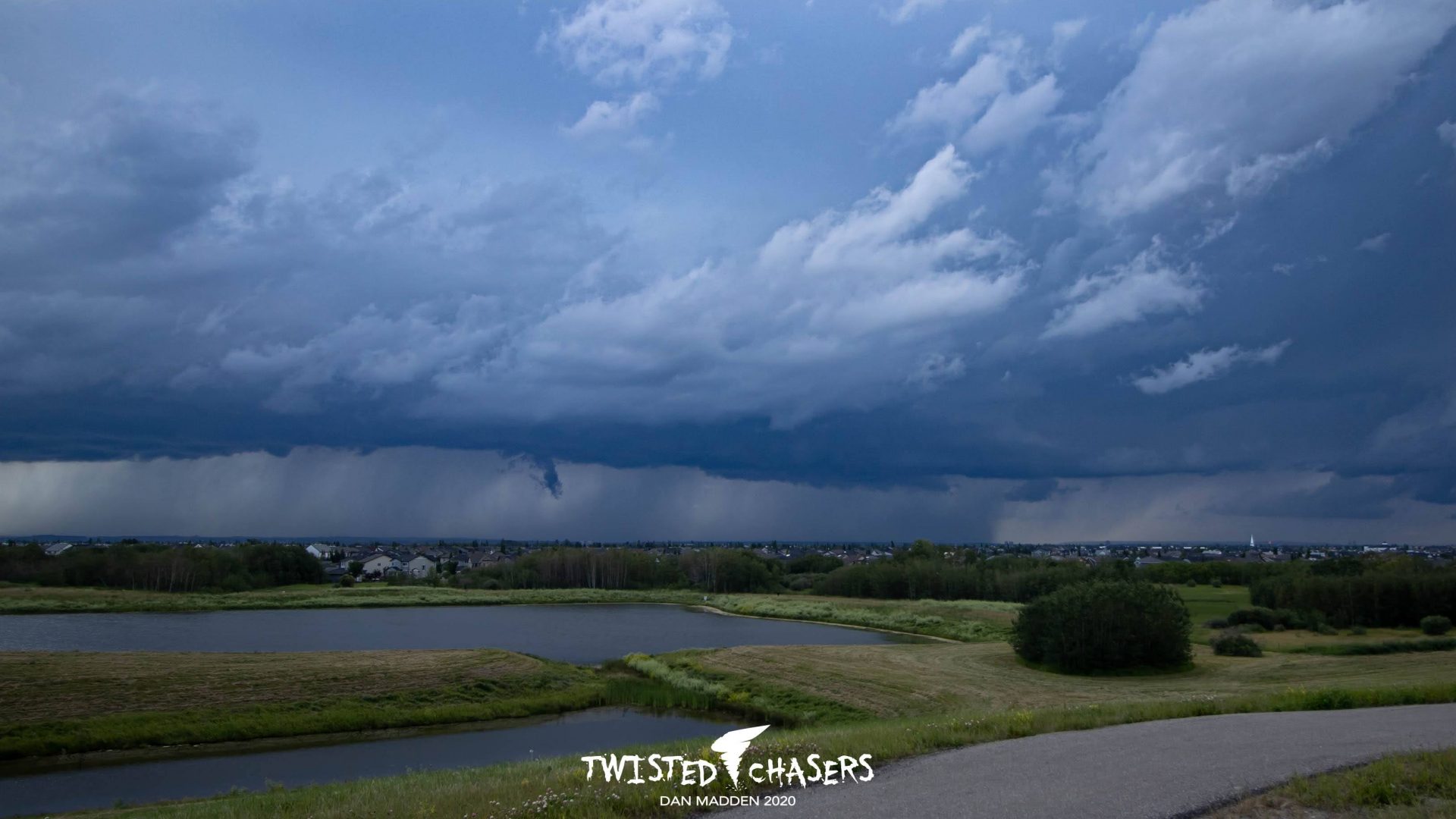 Usually I play it a little loose when chasing these storms because the biggest hail I usually see is a bout nickel to quarter if that. But as the Westerly hooked and starting pushing it off the foothills, it quickly became an inflow dominant storm. Creating a significant overshooting top.

This was a bit of a problem as I usually chase storms and I rarely get chased by one. Heading east on Hwy 22 ahead of the fast moving leading edge, another chaser reported softballs being chucked at his vehicle on the edge of town. Finding out that the sample size was this large made me quickly realize my house was in the path of this storm in Calgary.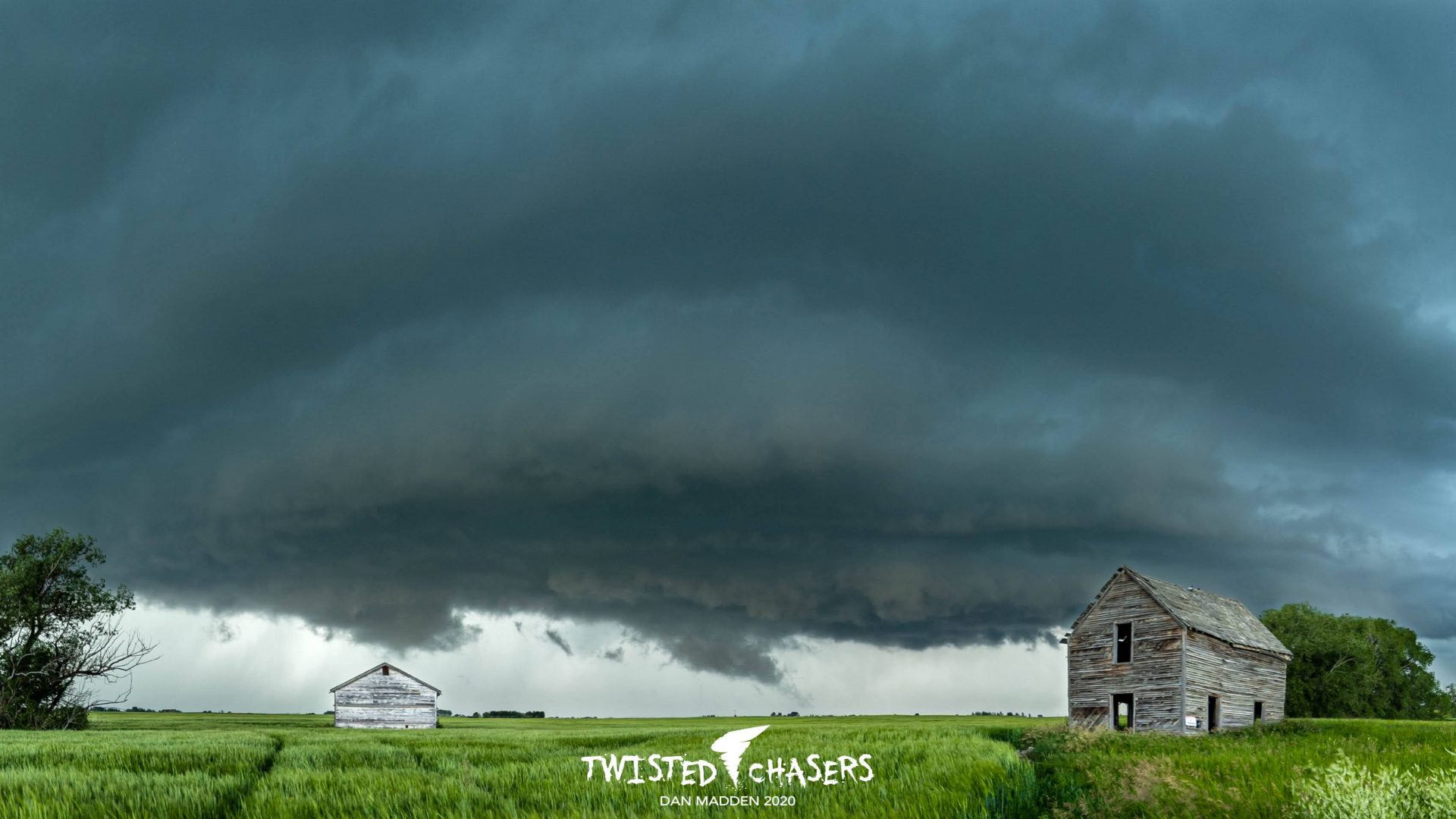 As soon as the storm went outflow dominant again, we decided to punch the outer edge of the storm and head back for a damage assessment.