Published on
Innovative app for chasers, made by chasers.
How to Chase with H&H
1. Download Official H&H App
2. Set Location Permissions to Always
Storm chasing is a busy sport, switching between H&H, radar, Twitter, etc, but H&H needs Location permissions set to Always or All the time to record your GPS route, even when it's in the background. For more information, check out the Location articles for iOS and Android.
3. Create a Private Location for Home
H&H is committed to the privacy and security of storm chasers. To keep addresses, like your home, private, add a location to Private Locations in Settings.
4. Connect Social Accounts
H&H makes it easy to engage your Facebook and Twitter followers during your storm chase. By connecting your social accounts in Settings, you have the choice to send photos, videos and text updates to your followers without having to open different apps! Your followers will see your updates in real-time.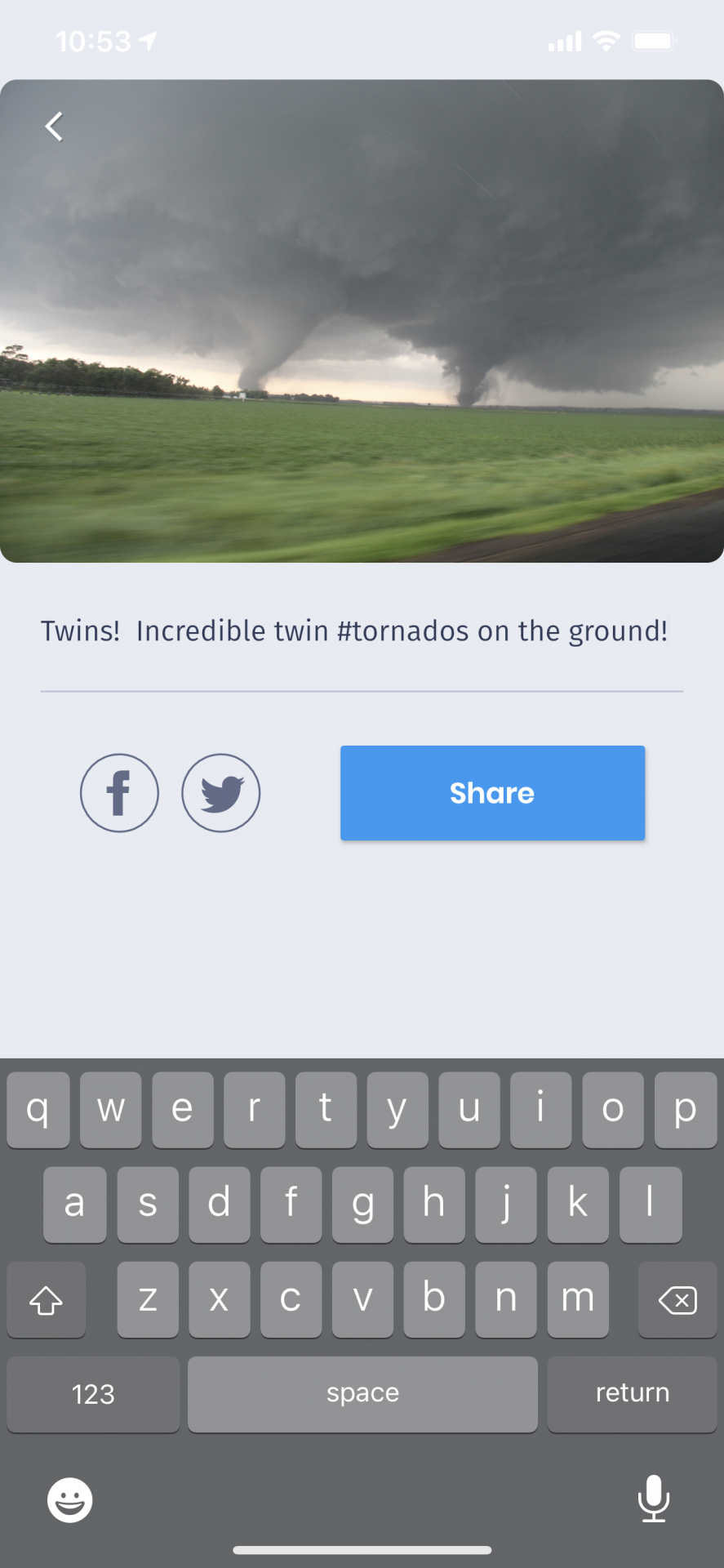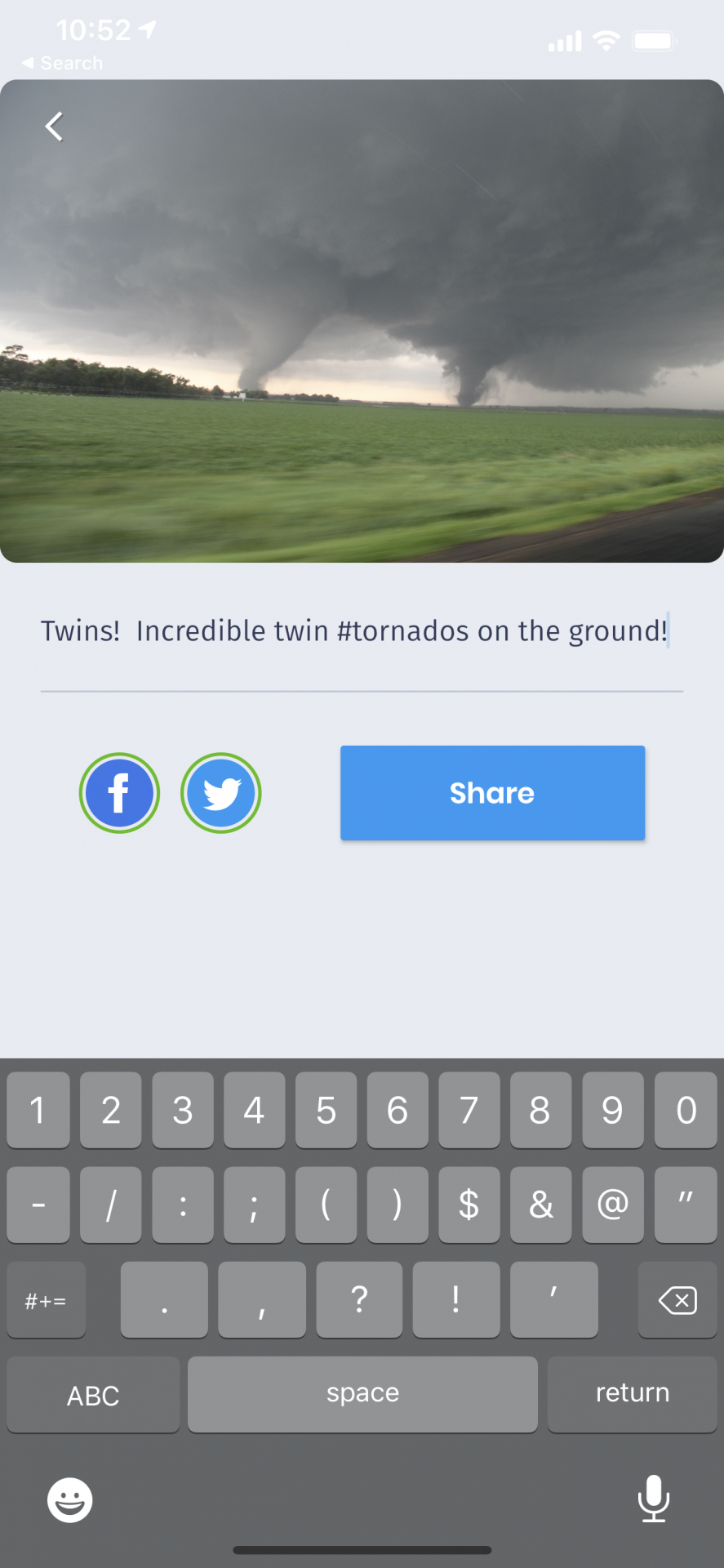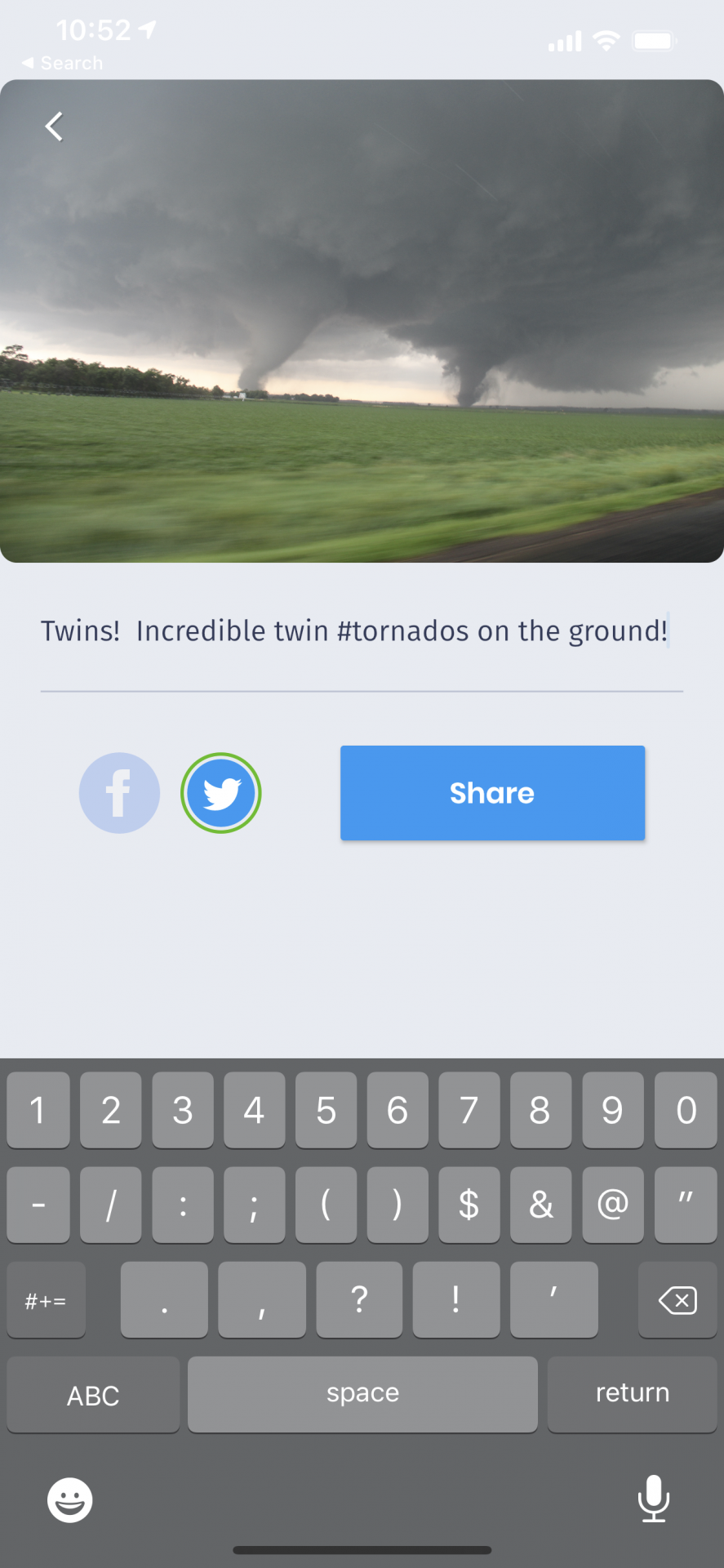 NOTE: H&H supports sharing to a Facebook Page at this time, not a personal timeline.
5. Events Tab Bar
The Events tab bar is where the action is! Once you tap Start Chasing, the Events Tab Bar appears at the bottom of the app. Each icon allows you to share geo-tagged events to the H&H Live Map and your chase log.

Photo Library
Photo
Video
Text
6. Live Streaming
Nothing shares your storm chase like live streaming stunning HD video. Once you're Live Chasing in the H&H app, start your Live Stream to broadcast your chase live on the H&H Live Map.