Published on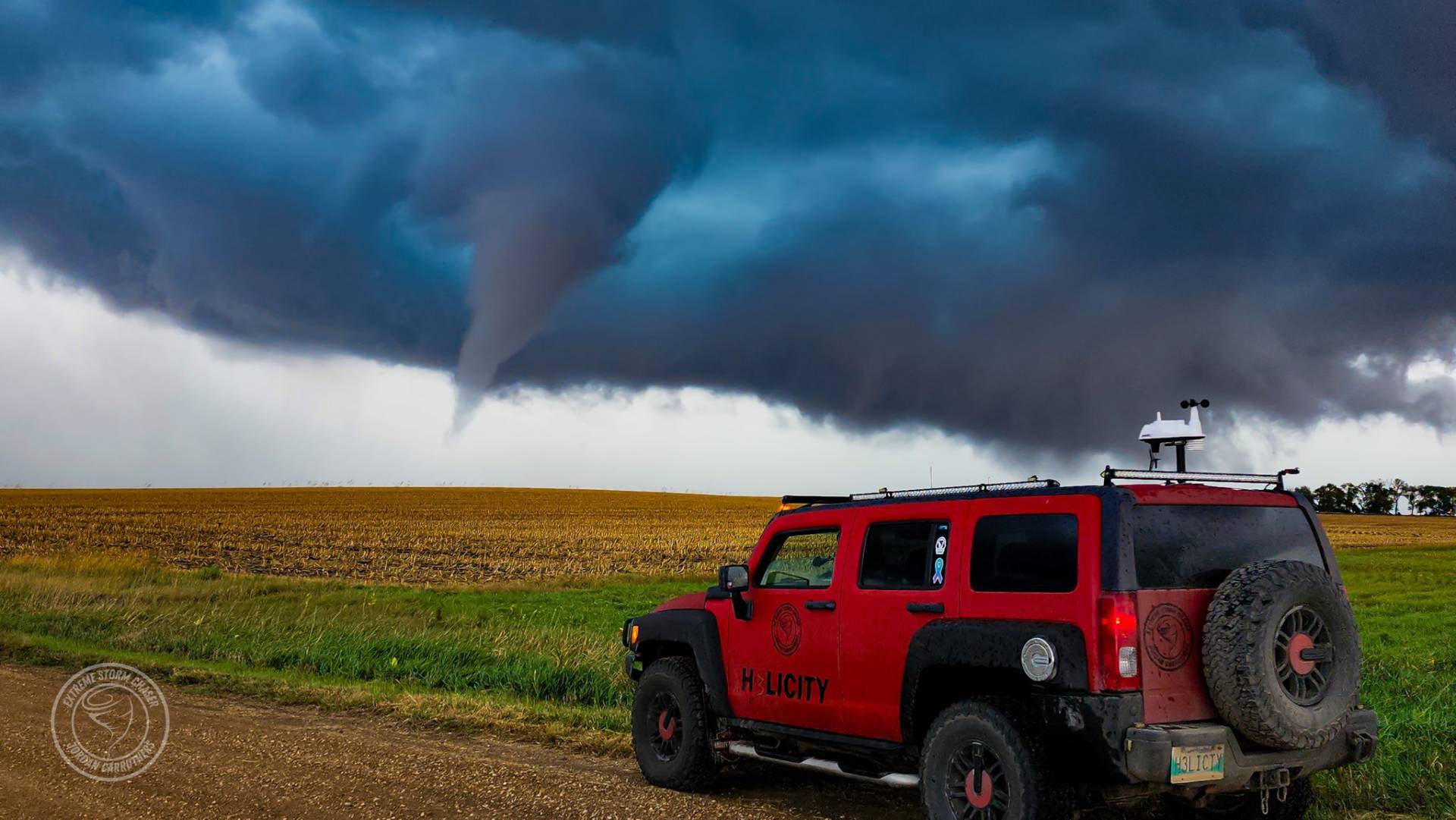 September 23rd, 2023 now marks the latest in the year tornado I have ever seen, not only that but there were a total of 5 tornadoes that touched down during this chase!
The Forecast
This was a bit of a unique September set up with a low-pressure system moving over South Dakota with large Theta-e values nosing into a surface low along the South Dakota/Minnesota border, SPC and Nadocast were both predicting the highest tornado threat to be over Minnesota and Iowa, however with the strong Theta-e values nosing into the surface low over Watertown, SD and rapid destabilization behind some morning convection that moved through we knew the area to be was going to be around Brookings, SD.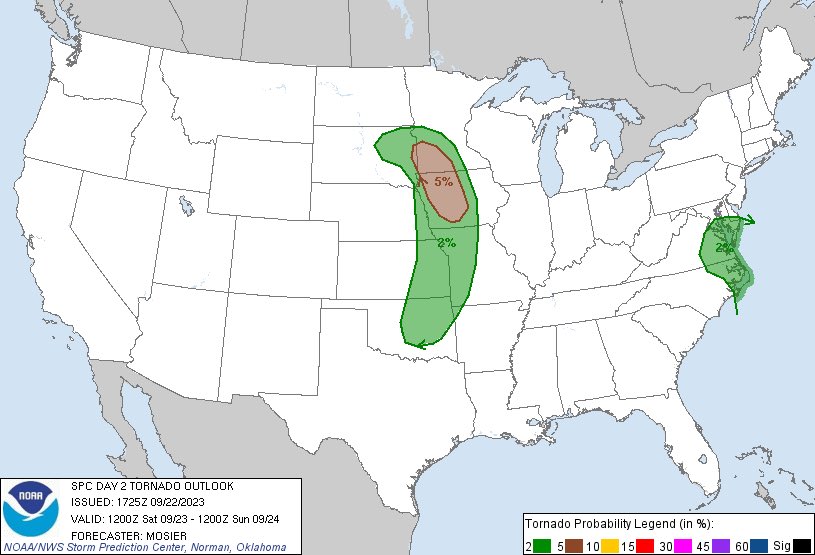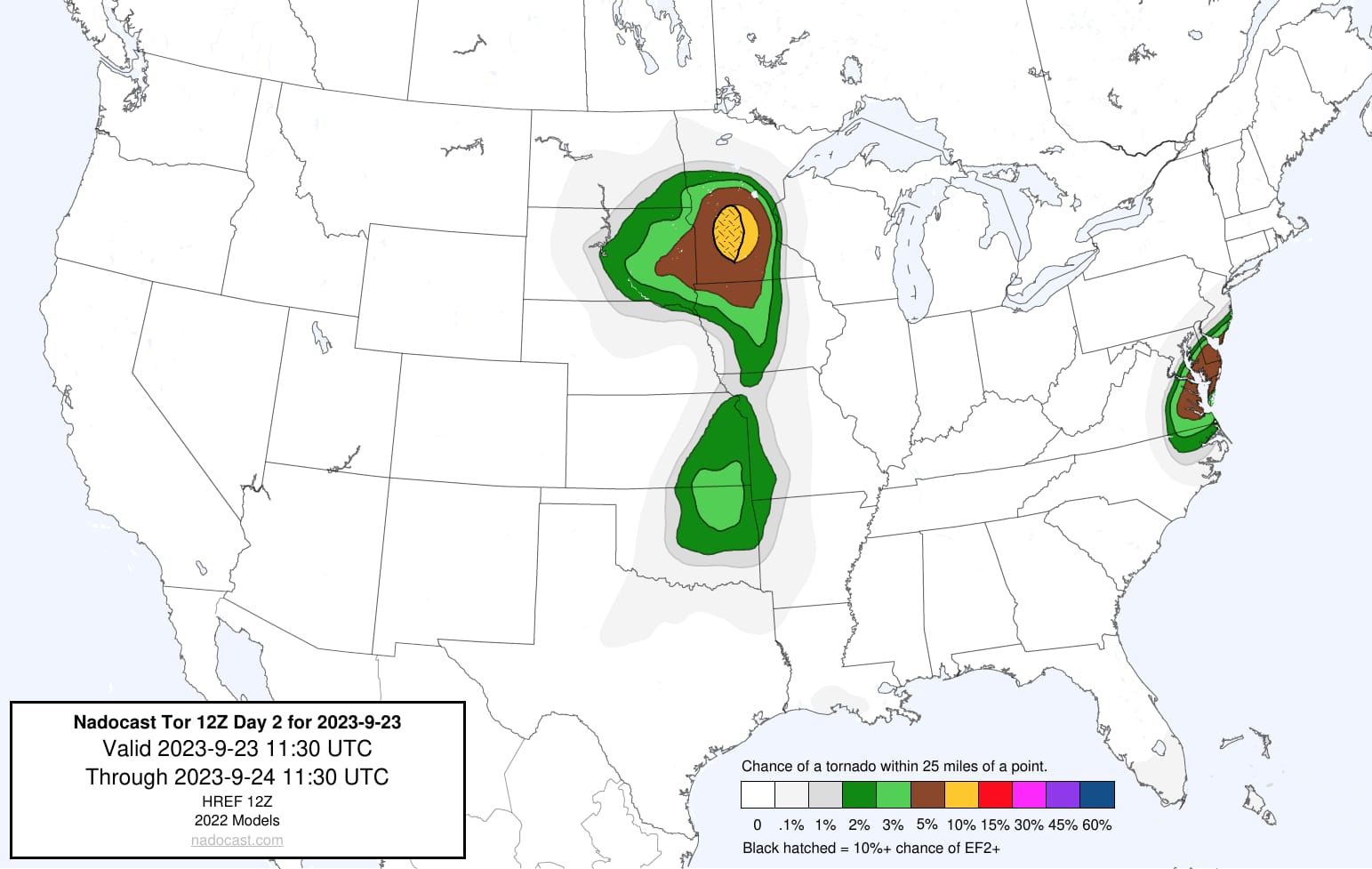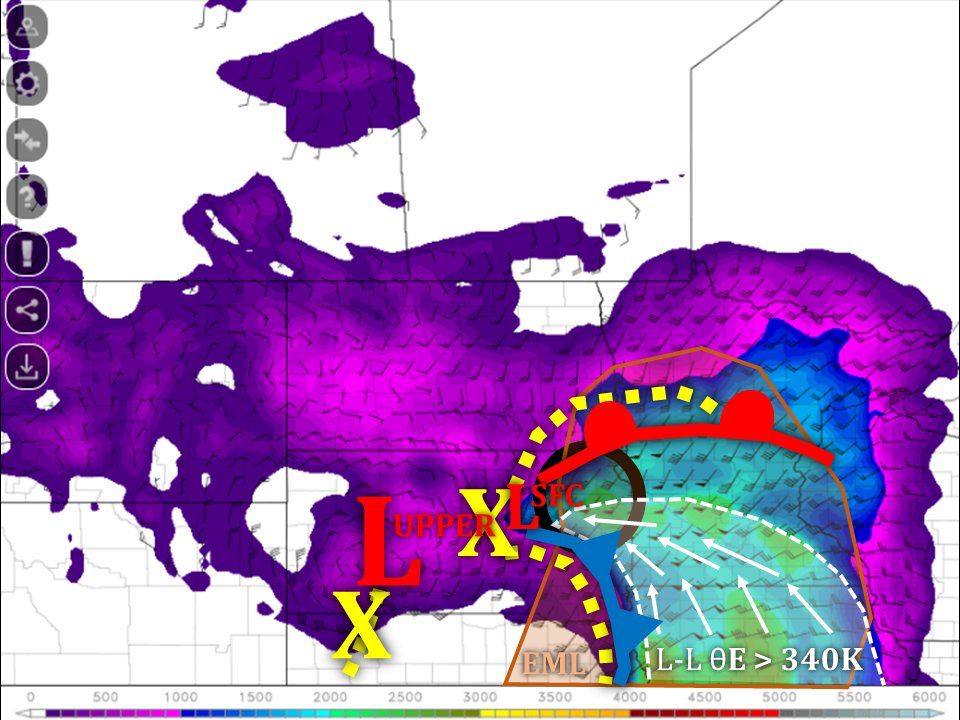 The Chase
The Chase began With Ethan coming to spend the night at my house so we could leave bright and early in the morning, We hit the road from Portage la Prairie, MB around 5:30am and started making our way towards the Can-USA international border with a target of Brookings, SD in mind.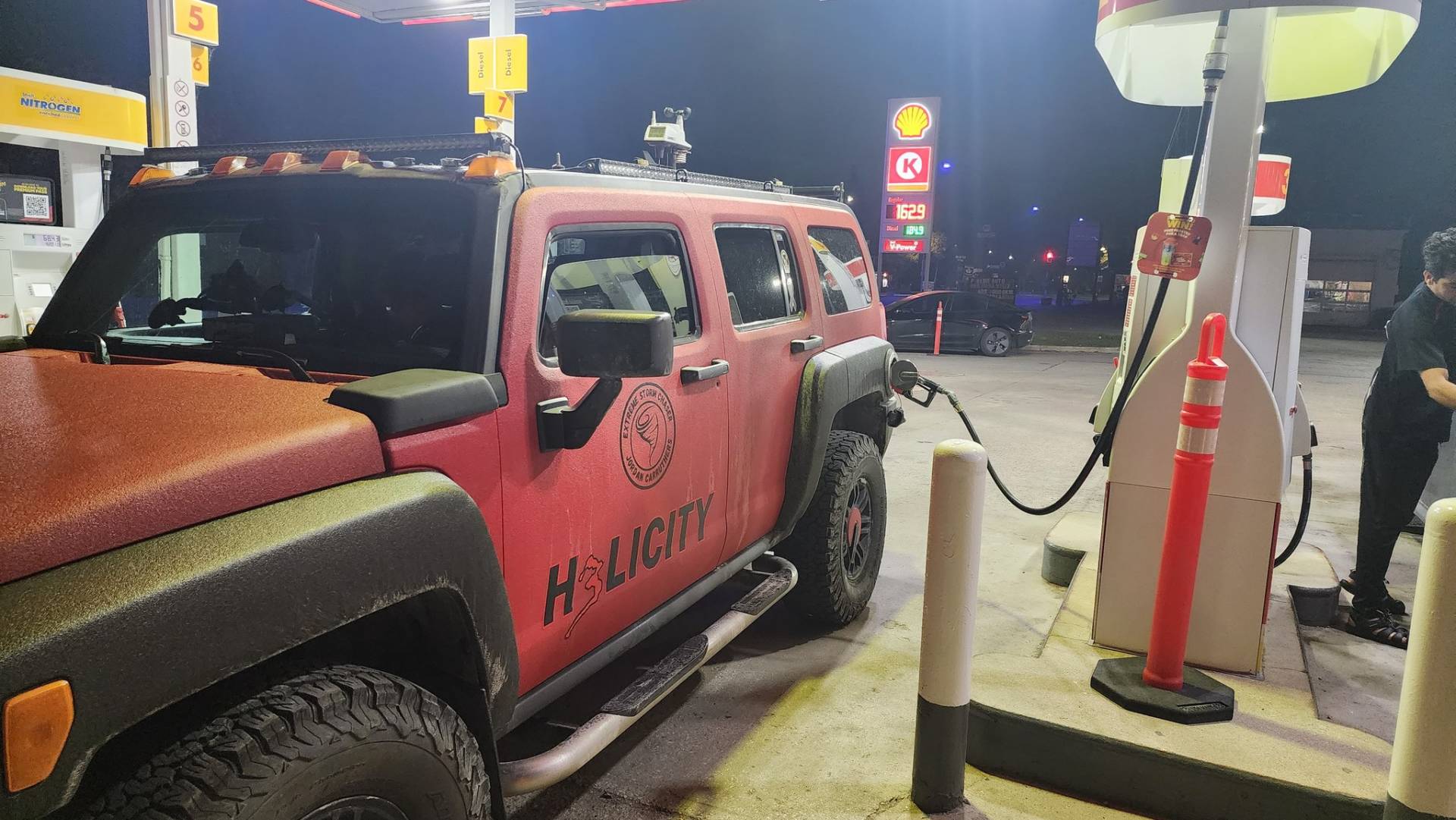 After crossing the border we continued down i29 until we reached Brookings, Where we sat and waited for morning convection to move through the area, Shortly after the morning convection moved out we noticed rapid destabilization in the atmosphere following the morning convection, with small supercells quickly forming we began heading west towards a small supercell that formed SW of Brookings, upon arrival at that cell we witnessed a few rotating wall clouds and short-lived funnels, but nothing looked super promising.
Around 3 p.m. a new cell began forming to our Northeast just outside of Bruce, SD. we quickly started making our way towards it and as soon as we had visual on it, it already had a tornado on the ground below it, This tornado quickly roped out as we continued to drive towards the wall cloud, we finally came to a clearing in the trees in the absolute perfect spot, we pulled over and watched this wall cloud rapidly rotating nearly above us for a few moments before it started producing a funnel cloud which would turn into one of the most photogenic tornadoes I have witnessed this season, This tornado only lasted a few minutes before dissipating back into the sky above, we took this time to reposition slightly further ahead of it before I noticed a 3rd tornado touching down in my rearview mirror and quickly pulled over to catch the last couple seconds of it.
after these 3 tornados we crossed i29 and got out ahead of it and let it catch back up to it, during this time a 4th brief, but none photogenic tornado touched down while we were standing outside of H3LICITY we could barely see the funnel cloud above us, and hear the rotating winds touching down in the corn field beside us, a 5th, funky looking rope tornado briefly touched down as we were beginning to make our way home thinking the storm was done producing and knowing we had a long 7-hour drive home ahead of us.