Published on
There are some days where you just feel like something fun is going to happen. May 16th, 2017 was one of those days. Adam, Craig, and myself woke up that morning in Wichita, KS and blasted southwest to where an Enhanced risk of severe thunderstorms (Level 3/5 from the Storm Prediction Center) was depicted for the Texas Panhandle, for the threat of very large hail and tornadoes, a few of which could've been strong (EF2+).
Looking at the overnight/morning suites of various weather models, it was very obvious where our target was going to be. Unusually strong model support made for a relatively easy target of Canadian, Texas, in the northeast TX panhandle. As we drove down toward the threat area, the SPC had upgraded the area near our target to a Moderate (Level 4/5) risk – for the potential of destructive hail and strong tornadoes. The storm mode was clearly going to be supercells, further enhancing these threats.
We were stoked – so ready. Blasting southwest into a progressively very unstable airmass, no crapvection around – it almost seemed too good to be true. The timing couldn't have been better either. We drove across the OK/TX border right as a Particularly Dangerous Situation (PDS) watch was issued for the area – further highlighting the potential for strong, damaging tornadoes.
Initially, we were a bit hesitant which developing storm would be the one to target. One was forming near our target of Canadian, and one was exploding SW of Groom, Texas. Looking at observations, it was clear that the storm further SW would have a longer residence time within a relatively narrow warm sector. Thus, we decided to bail on our Canadian storm. Thank god we did.
As we approached the Groom storm, it rapidly intensified into a maturing supercell. We blasted south, just before the core of rain and growing hail really covered the road that got us south.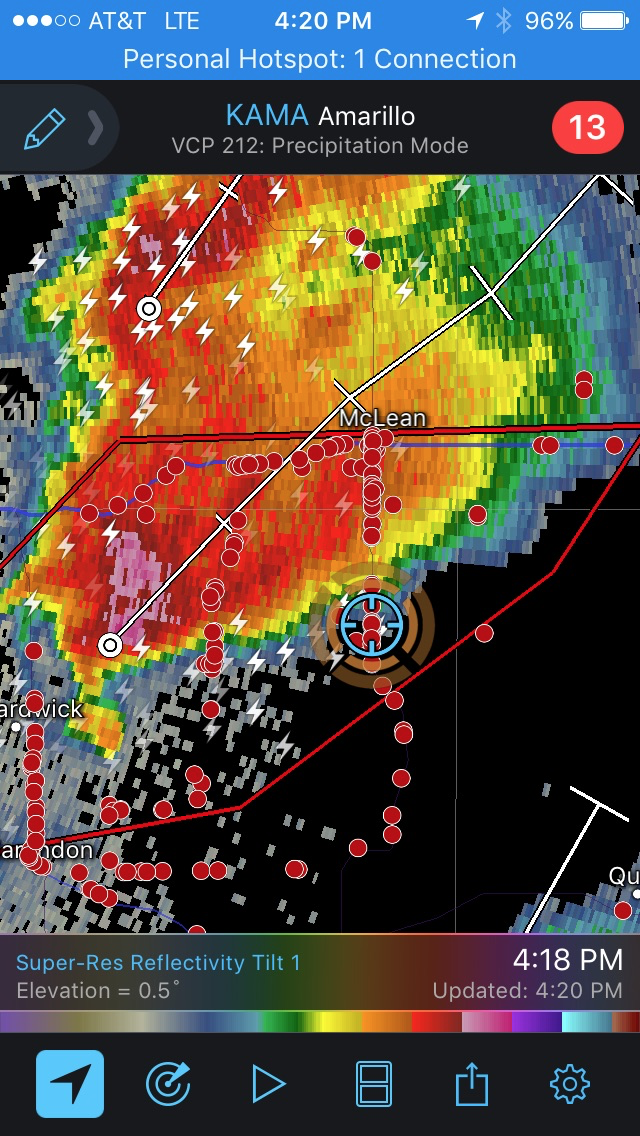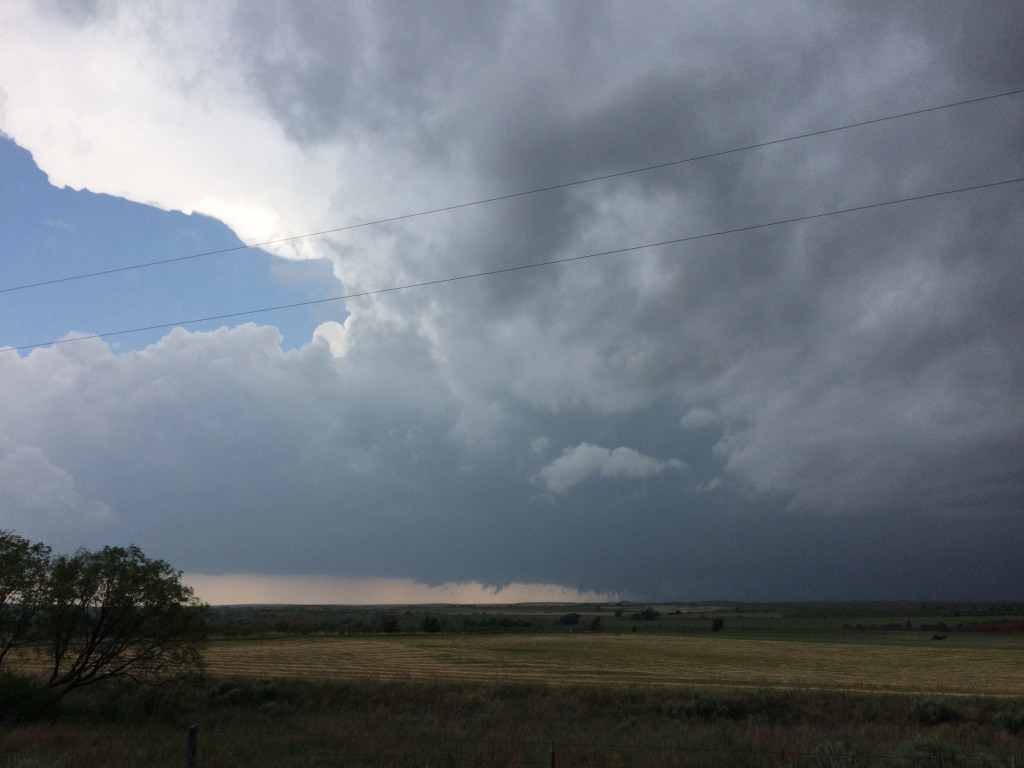 As the storm approached, our view became increasingly better. An extremely classic tornadogenesis evolution was performed right in front of our very eyes, and a nice little noodle formed about 2 miles from we were parked. We were in a very safe position, both from potential hail threats and the tornado.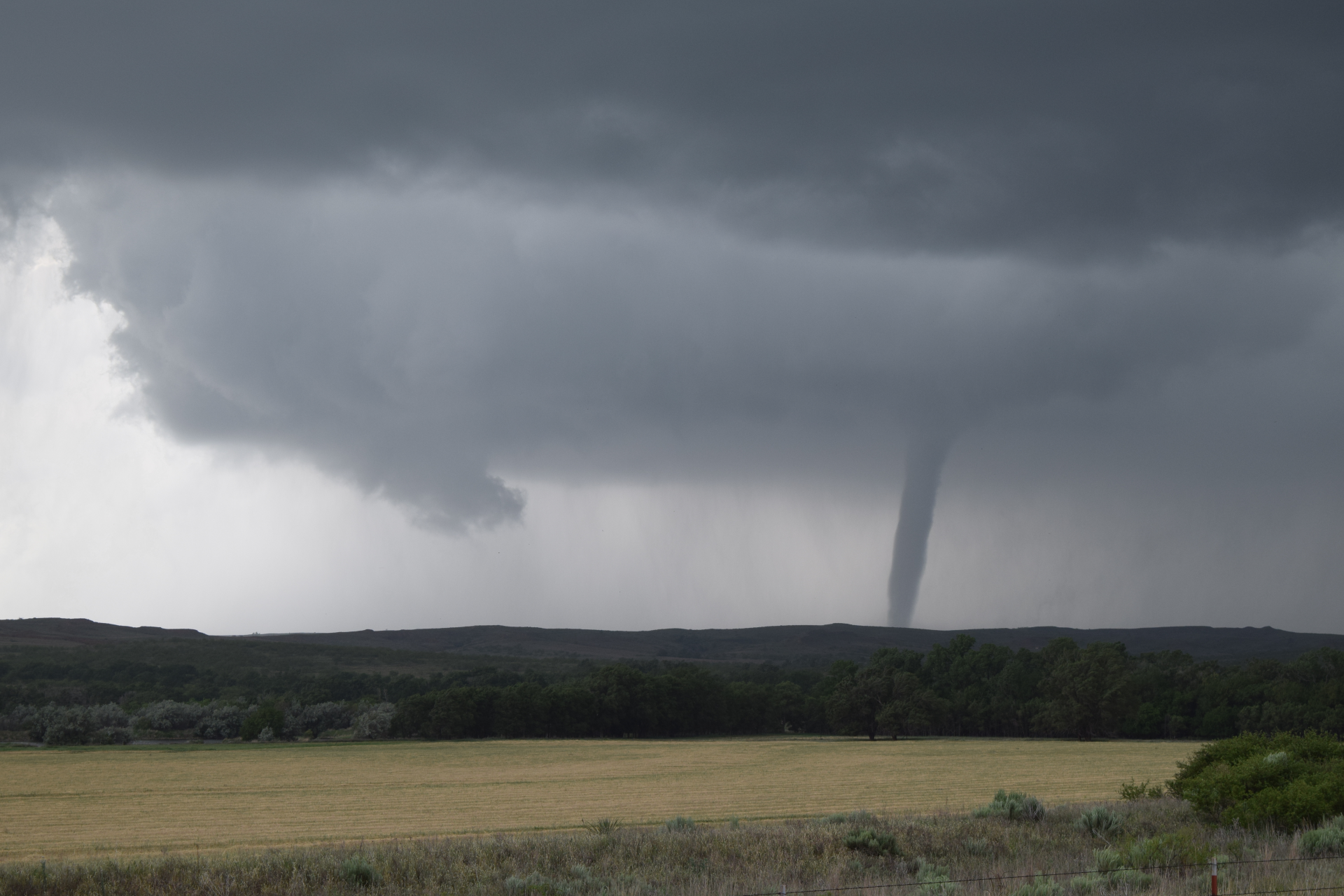 As the tornado roped out, we made our way back north on the highway to try and keep up with the storm – a relatively quick mover for a TX panhandle event. So, thinking the tornado was gone, we didn't even bother looking in that location anymore….. until Craig said "HOLY SH*T IT'S STILL DOWN!". An incredible rope out show ensued. This tornado was rated an EF-U, since it didn't hit anything worthy of a damage indicator.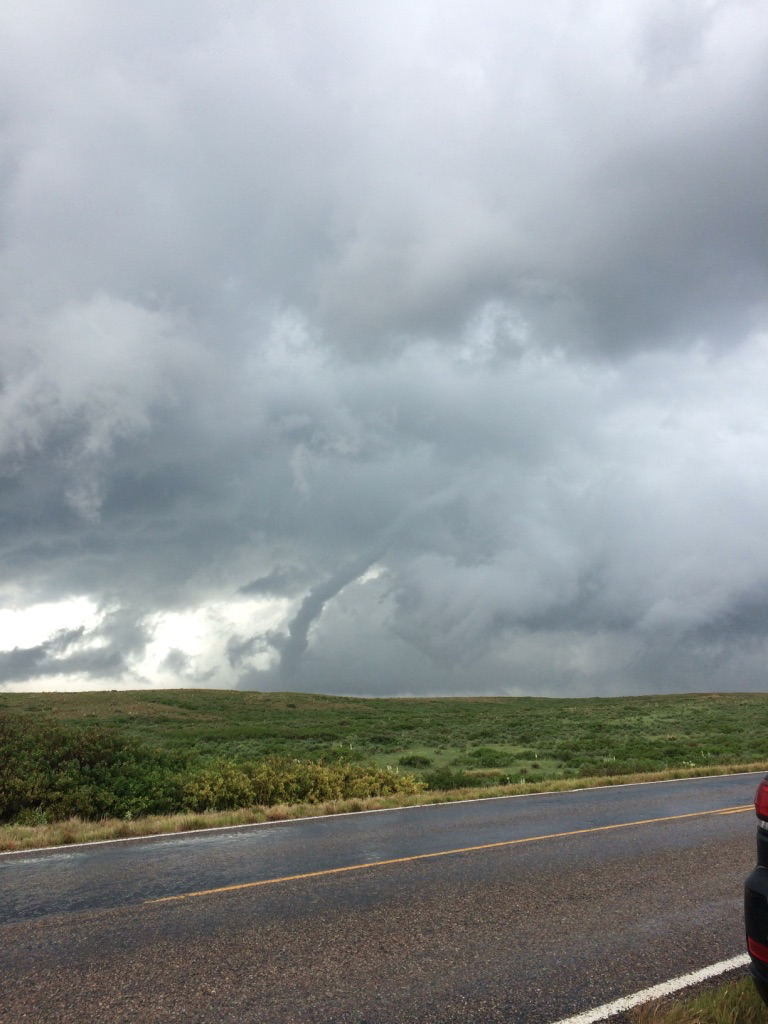 Surprisingly enough, this storm soon turned into an HP mess, so we figured the best chance to see more tornadoes is to hop on the next storm that was maturing to our southwest. Thus, we drove on I-40 east and then south out of Erick, OK to grab what is arguably one of the more classic looking supercells I have seen in my 6 year chasing career.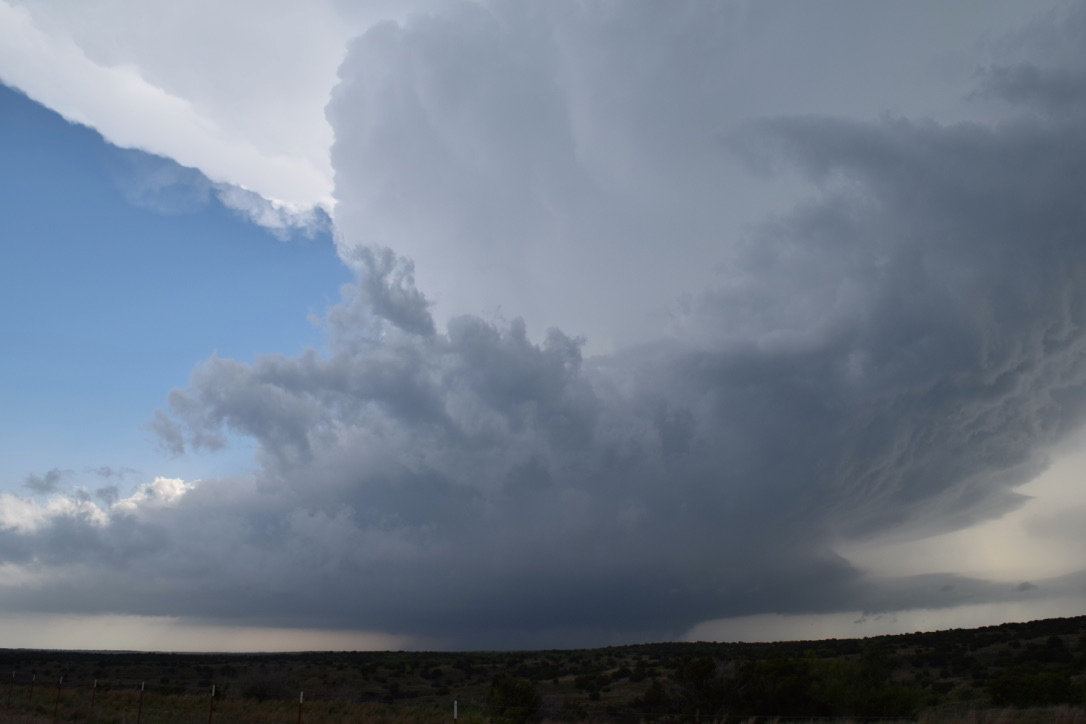 Road networks in this area made it very challenging to keep up with the storm, so we only managed to get another chance at tornado-viewing once it got near the town of Elk City, OK.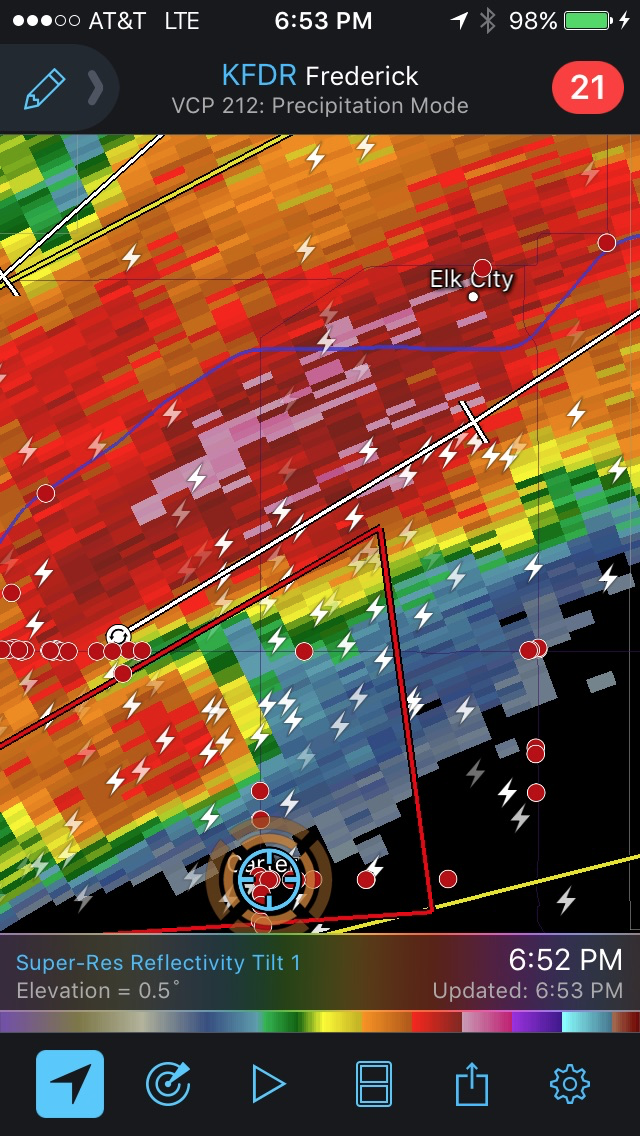 Approaching from this angle made the tornado, which was completely rain-wrapped, impossible to see. What was almost as impressive as the McLean tornado earlier was the RFD surge this storm had. I had never seen a giant wall of rain move that quickly from our left to right, right in front of us. Super impressive. The tornado eventually struck Elk City, causing significant damage, and was rated an EF-2.
Soon thereafter, the storm started reaching its demise as capping started to increase, shriveling the storm up and thus our chase day was over.
Overall, this was a very fun chase, well-executed. And my oh my am I ready to get back out there for May 2021!