Published on
It was Tuesday evening and Levi (my youngest) and Kaci (a member of our hockey family) had been pestering me to take them to see some lightning. It looked like there was some action moving up through Central North Dakota towards the Manitoba – Saskatchewan border area so we made a plan to wander in that general direction. In the 35 minutes from deciding to go until we picked up Kaci, the storm disappeared from the radar. We spent a few minutes trying to figure out what to do, the kids were super excited, and I wanted to find something for them. It looked like there may be a system passing between Melville and Yorkton between 9-10. We headed back to the #9 highway and headed North. Since we had a couple of hours to kill, we decided to stop at the old bridge that crosses the Qu'Appelle river and explore a bit.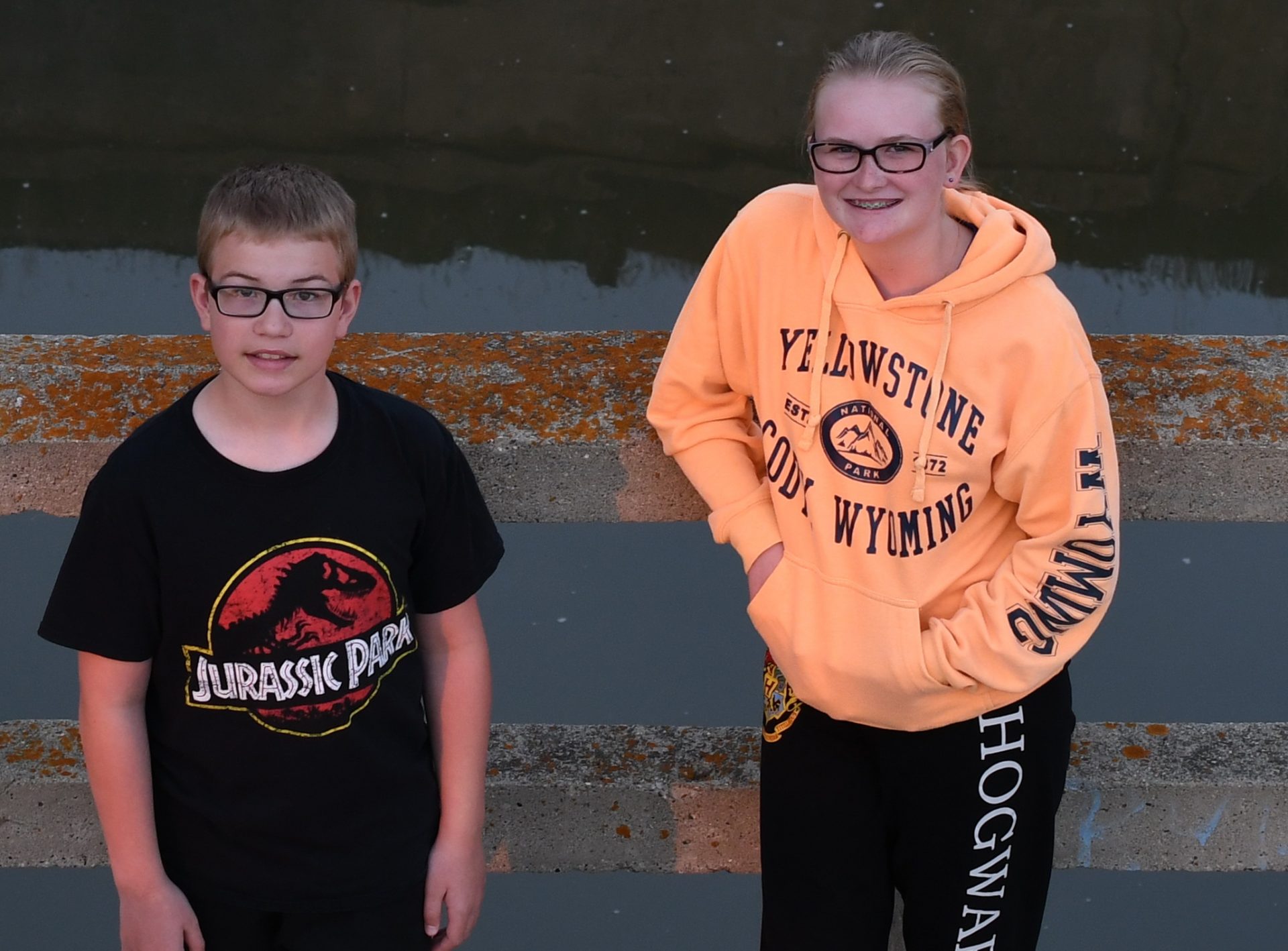 After a half an hour we jumped back in the old "Man Van" (a super sexy 2009 Dodge Grand Caravan) and checked the radar. Looks like the storm coming from the states was just hiding from us, because it was back on radar and looking like it gained some strength! So, we turned around (for those of you keeping count of the turn arounds, it's a 2 for this trip now) and hauled ass (within the legal limits, and it's a minivan, how fast can it really go!) towards Virden in the hopes of catching up.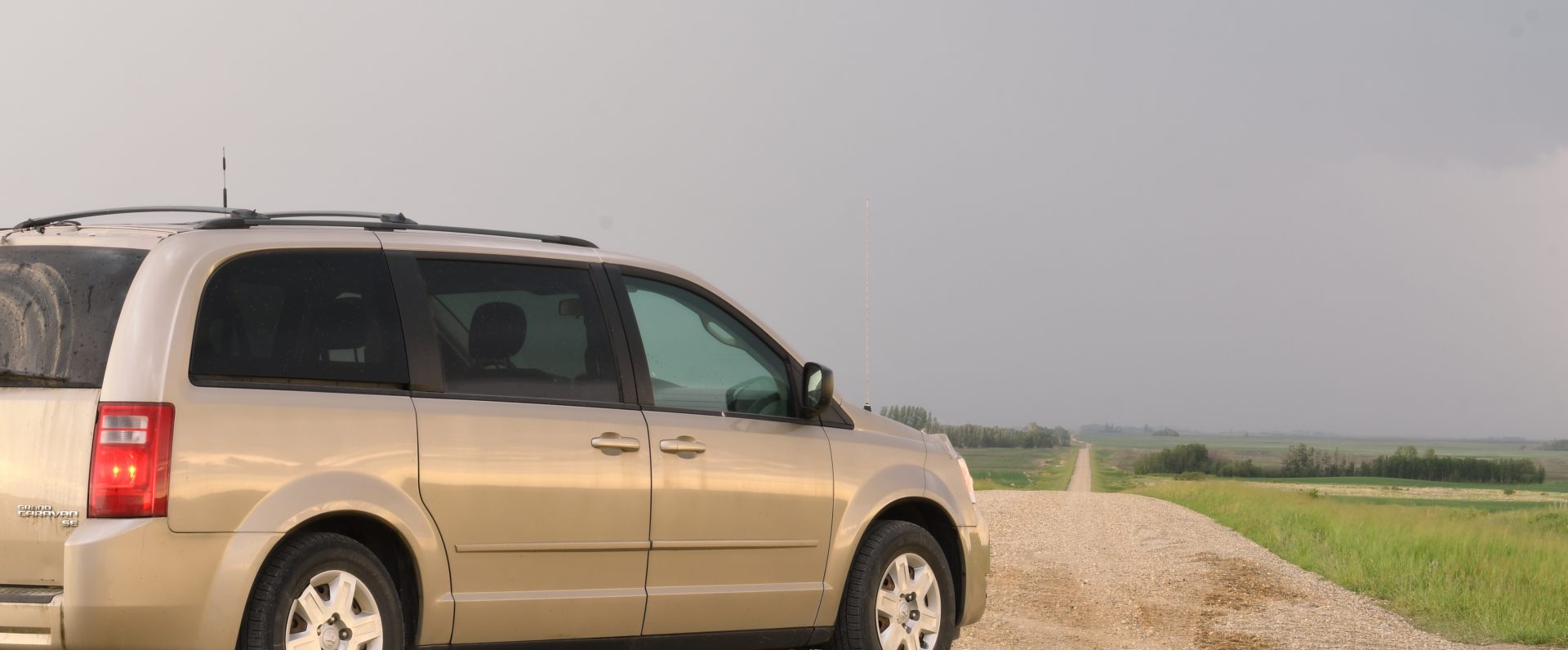 We pulled into Virden around 10, got fuel and had a potty break. We could see the lightning to the South and the kids were absolutely buzzing with excitement. We drove a couple of miles South and pulled off on an oil lease approach. We all got our cameras out and got set up. We got there just in time because the next 45 minutes was one of the best shows I had seen to date. The kids and I were in awe, it sounded like we were watching the Canada fireworks with all the Oooo's and Aaaaa's. The sky was completely lit up, it was awesome. Still the raw rookie I didn't get many shots BUT my focus was spot one!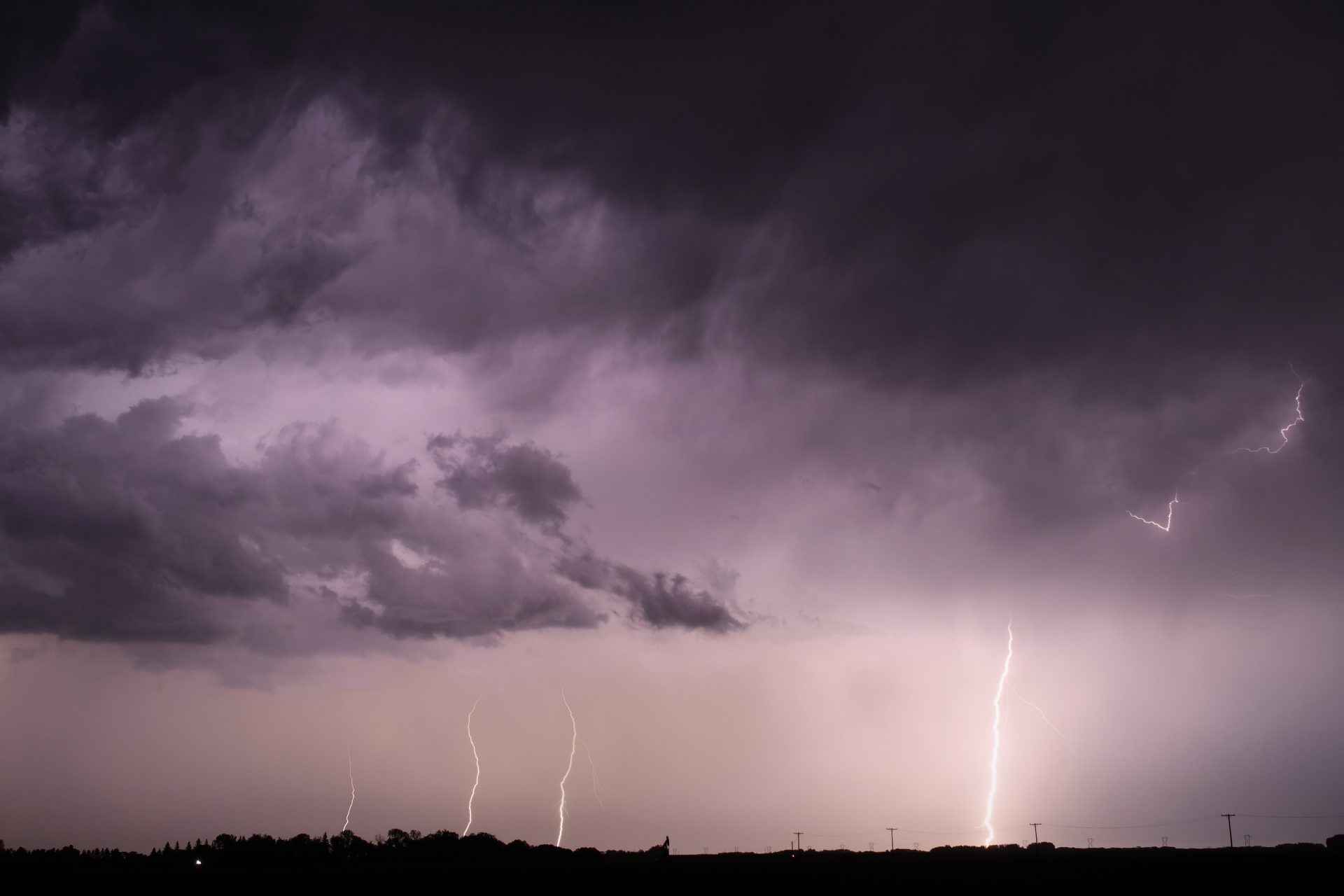 Then the rain caught up to us. We packed up and headed towards home. We stopped again between Virden and Elkhorn for about 10 minutes, this time the kids just watched.

It was here that I got to experience inflow for the very first time. I had no idea what it was at the time, I just knew it was neat. Where we were shooting from was 18℃. The wind that hit us from the back felt like a blast furnace and when I checked the temp it was now 26℃. The rain started again, and we decided to call it a night. Levi and Kaci slept the rest of the way home while I watched the storm in the rear view.