Published on
This was a crazy day. It started early with a supercell firing, and becoming tornadic very quickly near Elizabeth Louisiana. With a confirmed tornado in the books before noon, I knew this would be quite a day. My chase partner Adam Gildwarg, and I headed west toward a cell headed toward DeRidder that was already looking pretty serious. This storm became tornado warned, so our task was now to find a clear enough area to try and get a visual. As you'll see in my terrible video, this is why no one chases Louisiana. If I went down the road headed northeast, it was all trees. As I sat in my relatively clear position, I was able to make out what I thought was a tornado, and later confirmed via damage reports, and enhancing the video to bright, and unrealistic levels. Here's me trying to figure out if this was a tornado as Adam jumps out to fruitlessly try and get pictures.
Here's a time-lapse from the GoPro. It's a pretty cool visualization of the rotation in the storm.
Long story short, I used to work as an on air meteorologist for our local station. I was feeding live video to them, but realized this storm was on a track toward Alexandria. The road network is less than desirable, and the trees are thick. I had to abandon the chase to get back in position so I could see what was happening as this passed through our major metropolitan area. It's about a 50 minute drive from my position, so I had to hustle.
On the way back, we noticed a debris signature, and clear TDS on this storm as it approached Alexandria. A tornado emergency was issued because of this, and a steady stream of damage reports coming in. Here's a view of what velocity looked like as it approached Alexandria and Pineville. I grabbed this off archive data, with my position highlighted at my house, not where I was chasing. So amid all the insanity, I'm trying to let my wife and family know that this is the real deal.
I couldn't quite catch up to it, and it was becoming rain wrapped. A visual on this thing was pretty impossible unless you were on it early like we were, or you were almost in it. I actually talked to a guy that was in the parking lot of a gas station that was leveled. He never even saw it. There was some footage from the airport, and it was a beast. It was at this point that it was doing EF3 damage along highway 28 on the west end of Alexandria.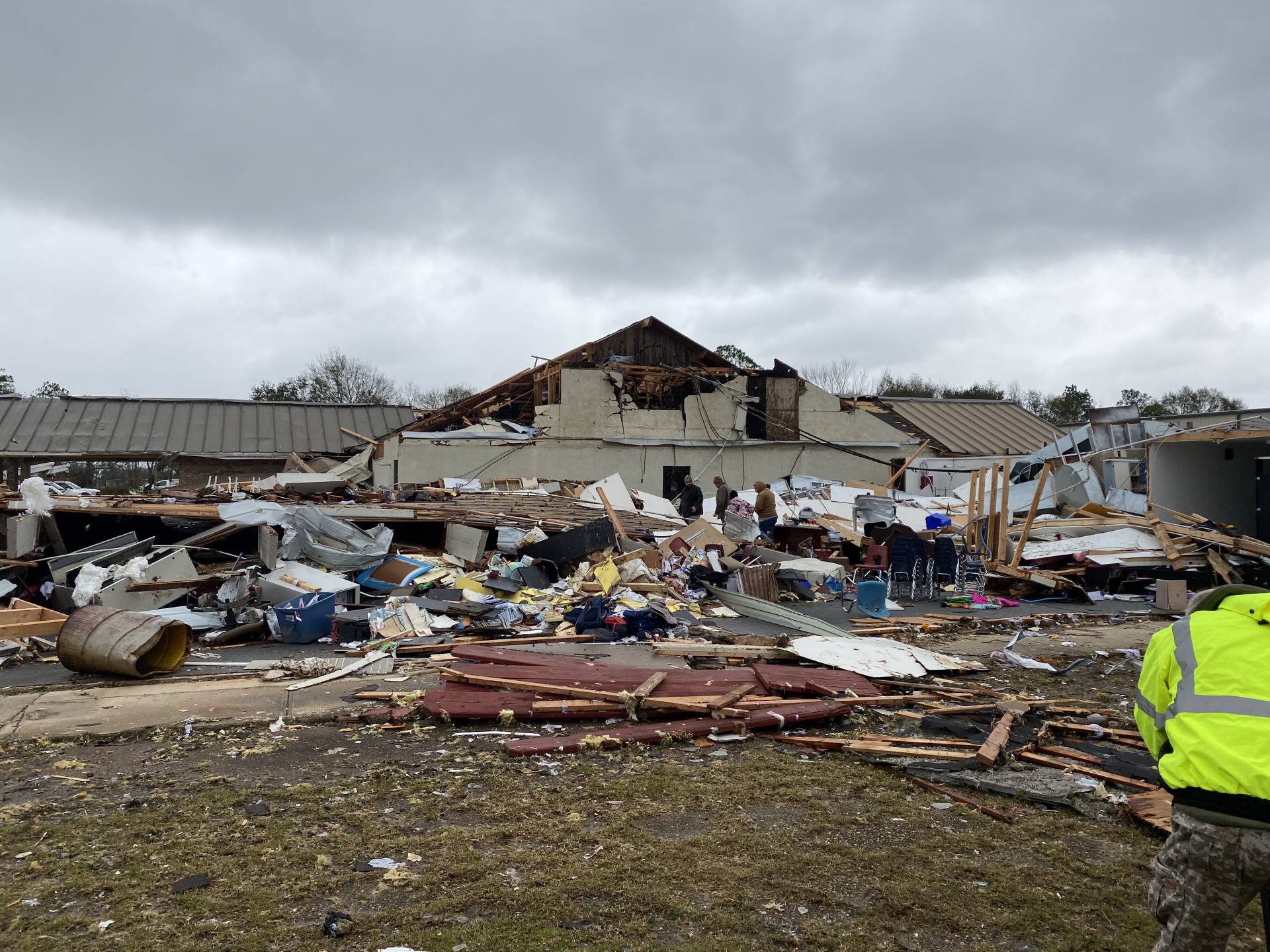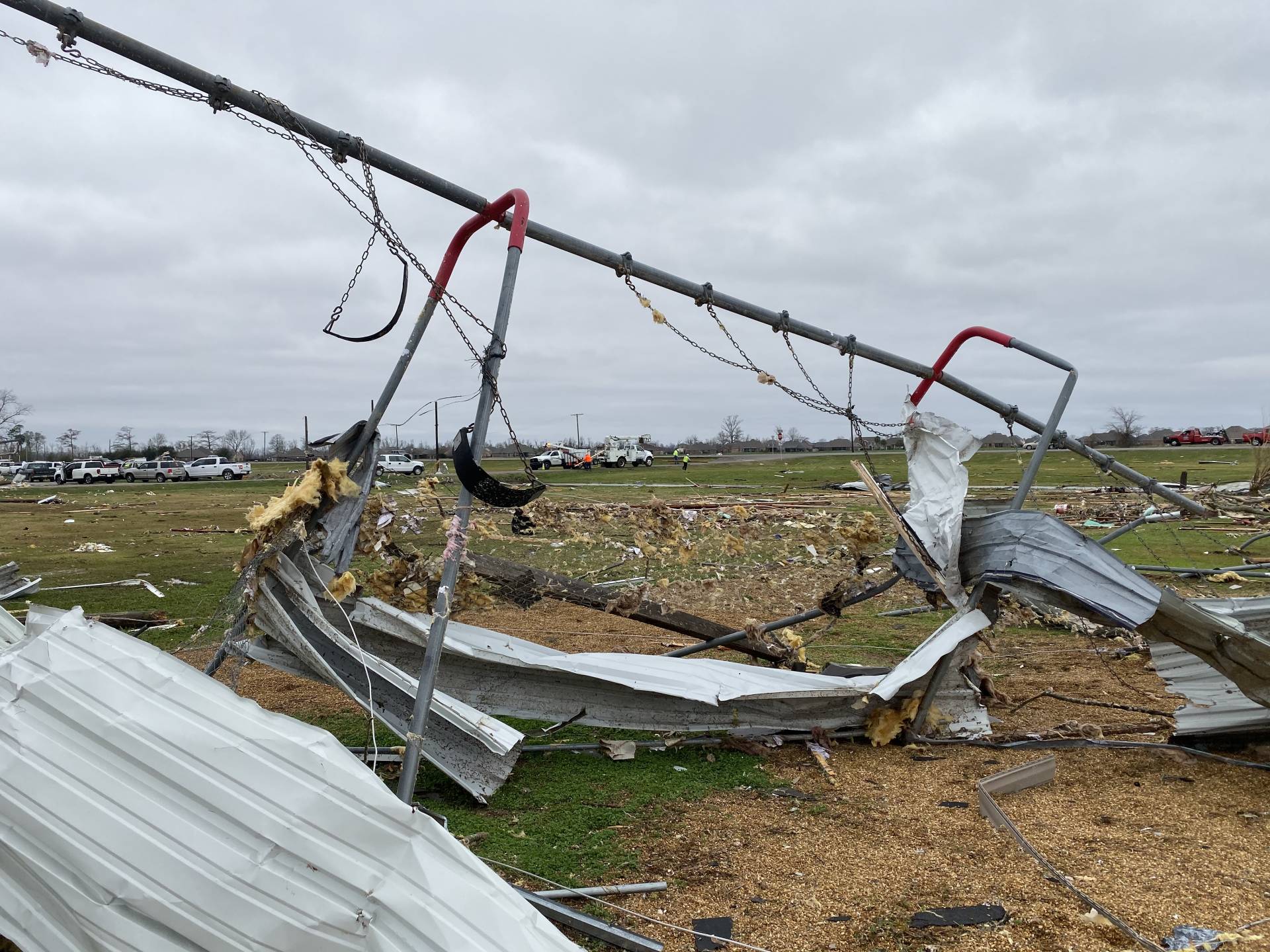 This tornado did cause one fatality near the town of Rosepine, but didn't cause any on the rest of the 63 mile path. It finally dissipated after moving through Pineville, and doing some damage to the press box at the football field. This ended the chase day for Adam and I, as it was time to sort out who had damage, and what could be done to help.