Published on
Just a few days after Goderich was devastated by the province's most powerful tornado in fifteen years, another potent and potentially tornadic severe weather setup took shape across Southern Ontario on August 24. A high CAPE, high shear environment meant that tornadoes would be possible across much of the region, and my initial target was the town of Mount Forest. I convinced my brother, Matt, to join me on the chase, and we set out at about noon with him driving.
As we arrived at Mount Forest an isolated storm began to develop to our northwest, so we continued in that direction as it matured steadily. We intercepted the storm near Mildmay just as a severe thunderstorm warning was issued. It had a low and raggedy base that was showing broad but clear signs of rotation. We followed it eastward as it continued to get better organized and its structure improved; soon a tornado warning was issued for our storm.
Near the village of Neustadt we pulled over to observe and photograph the storm. We watched as an RFD interaction moulded the base into a classic horseshoe formation.
A wall cloud developed and a clear slot cut its way around it, tightening the rotation. Then, over the hill, a large bowl-shaped funnel cloud descended and a faint debris whirl rose at its base. We had a tornado!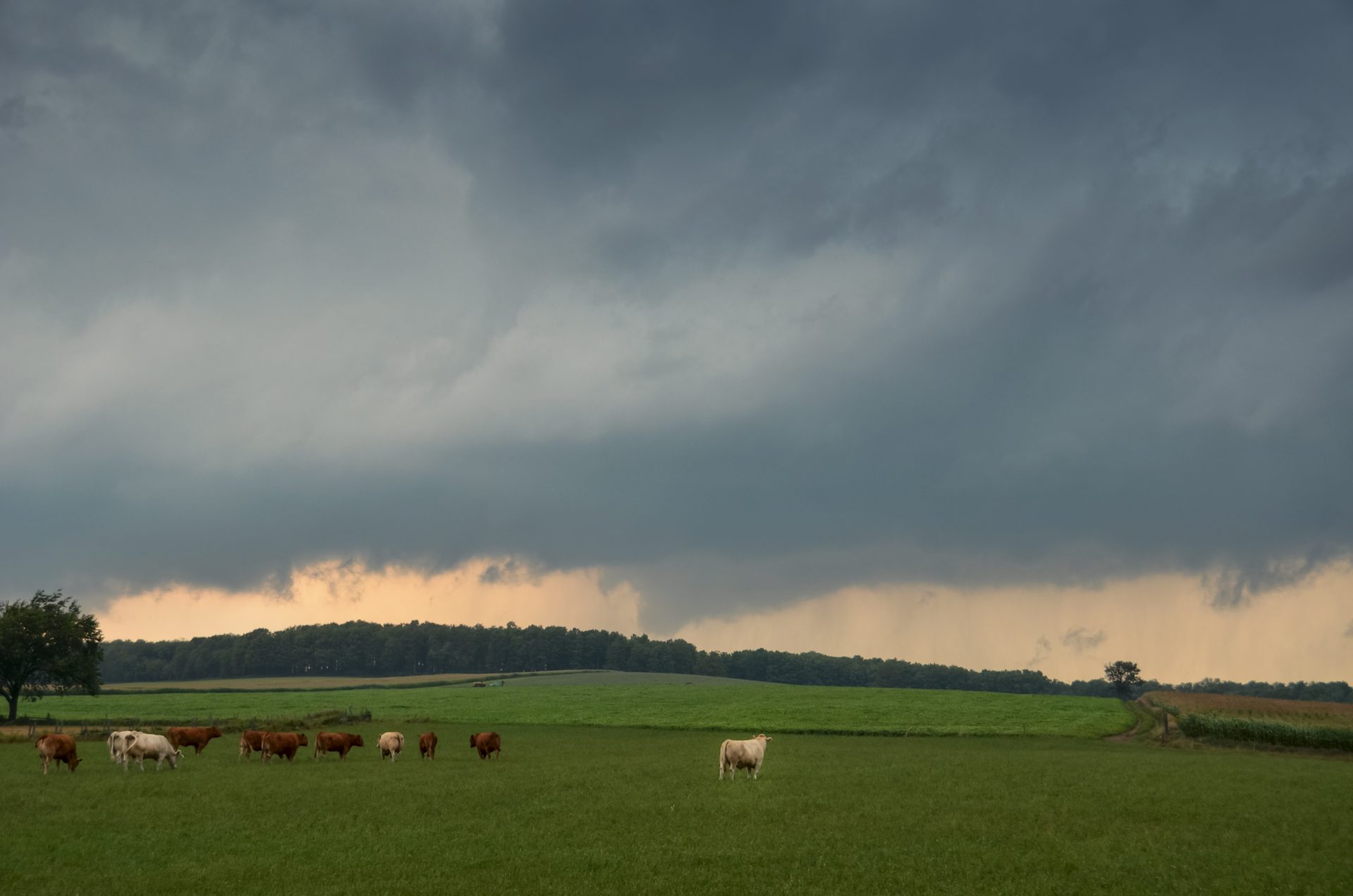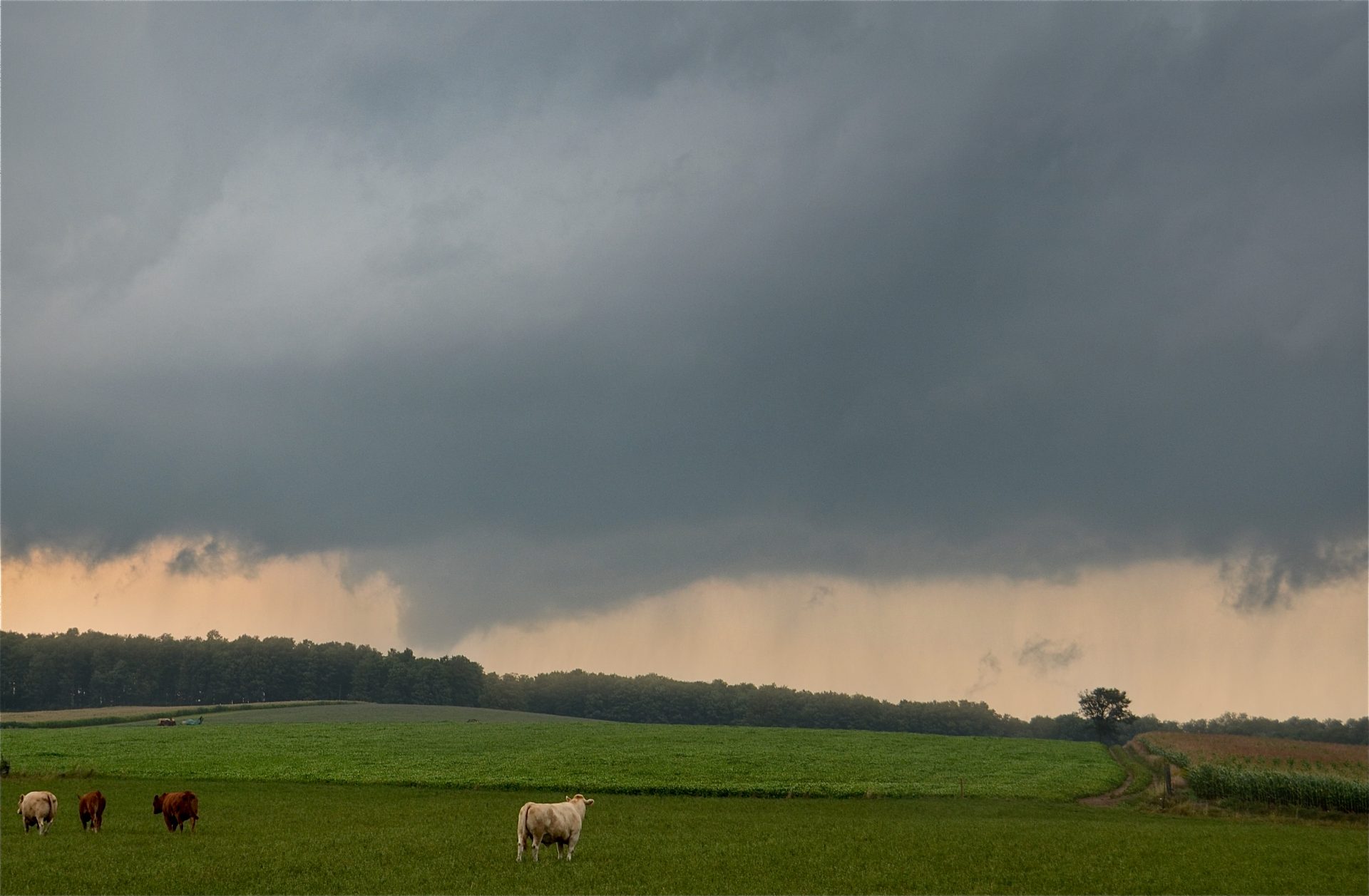 We watched the bowl-shaped tornado for several minutes before it wrapped in rain and disappeared into the heavy precip core of the storm.
We dropped south to chase another tornado-warned storm to our south until we began to lose daylight. As darkness fell, we raced south and east to stay ahead of another tornado-producing supercell that was passing from Cambridge to Burlington, bringing to an end a very successful chase day that included my first tornado intercept in Ontario.
The next day, Environment Canada conducted damage surveys and confirmed our tornado near Neustadt; it was rated F0, had a path that was 4km long, along which trees were snapped and uprooted and a children's play set was destroyed.