Published on
#10. LaCrosse in the Dark
As we were waving goodbye to this storm to head for another, I urged one last look back when I briefly glanced what looked like a wall cloud. We turned around and returned to the storm and were treated to the development of a classic Kansas stovepipe that flickered in the near-constant lightning. A night to remember.
---
#9. Bennington
This is one of those tornadoes that will long be remembered and talked about by chasers. We sat near the town of Bennington and watched this monster churn, stationary, for over an hour.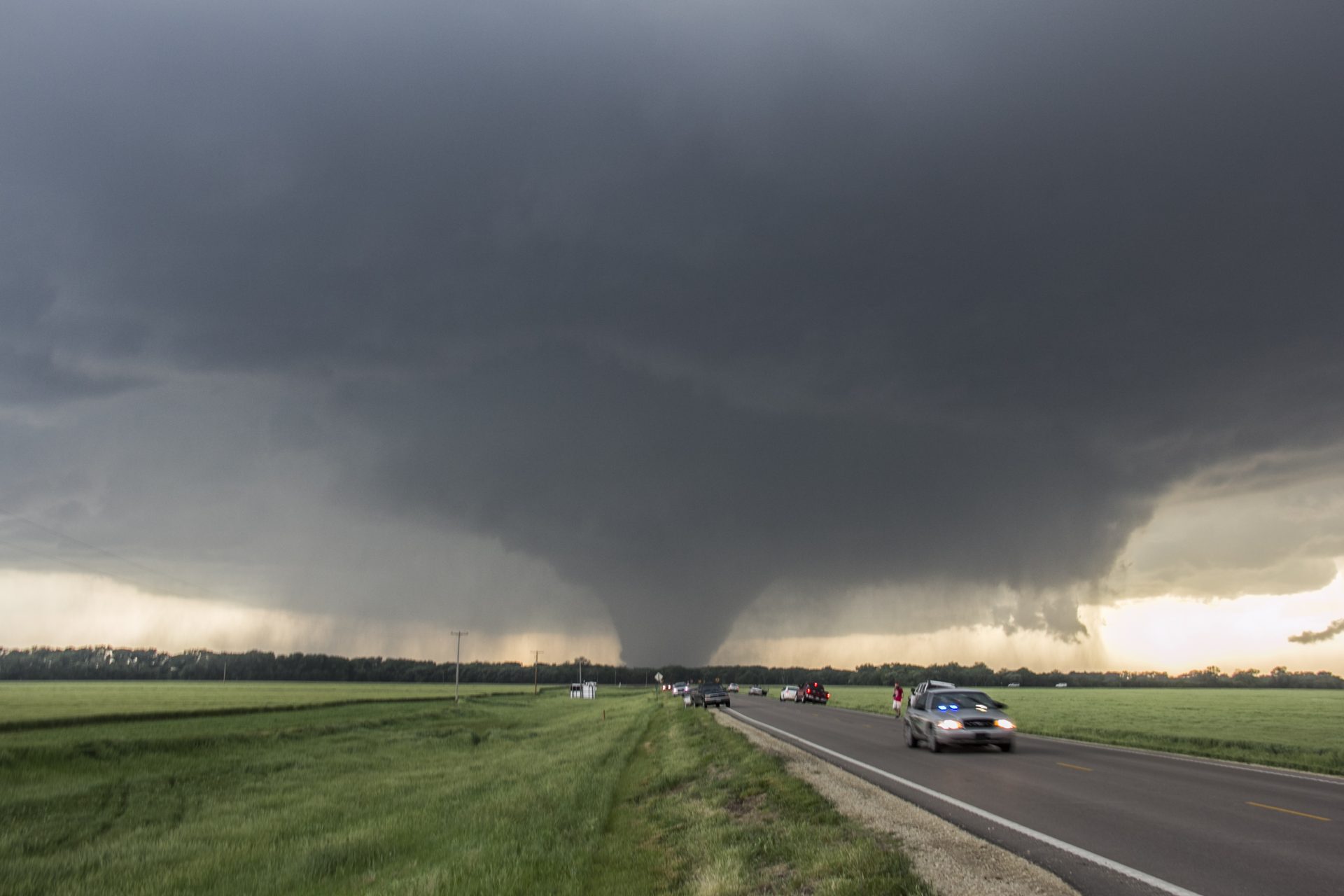 ---
#8. Big Spring Beauty
Guiding for Silver Lining Tours, we had relatively low hopes for this day as lapse rates were poor. Nevertheless, we got onto a storm near Big Spring as it went up, and then were treated to one of the most spectacular displays of tornadogenesis you could ever hope to see and a gorgeous tornado in the open ranch land of West Texas.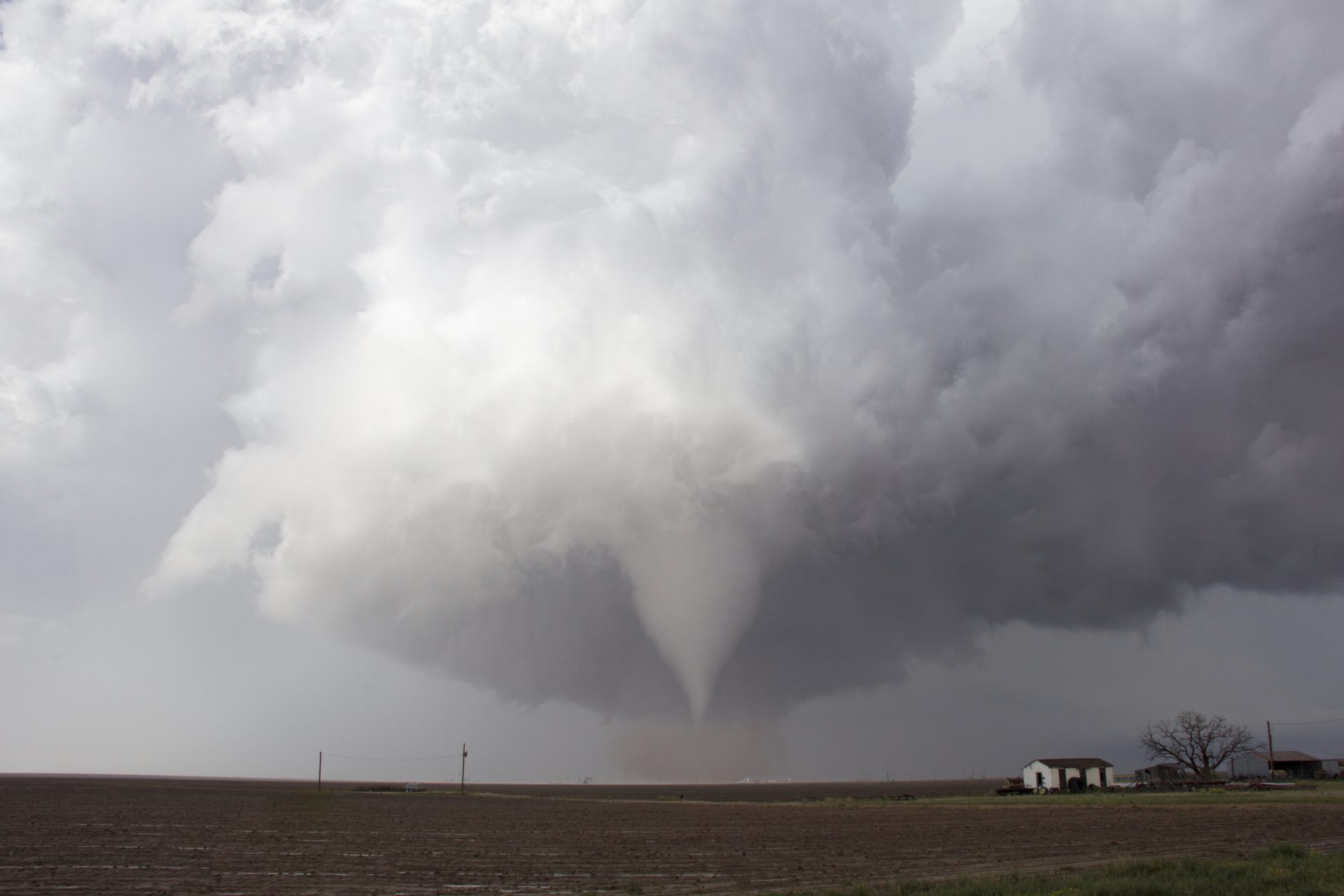 ---
#7. The Beast at Elmer
Memories of this chase are bitter-sweet because I do not like to be scared while I'm chasing – and I was. But for the intensity of the escape and the story I will forever tell, it had to be included. The first video is my own, the second is of a guest in the tour van I was guiding (skip to the 8:00 mark for expletive-laced, window-smashing fun).
---
#6. Gotta Have Faith
The Faith – Howes SD tornadoes that we caught on May 24, 2010, constitute my first real-deal event as I chaser. I was out with a tour group, along with my brother, brother-in-law and sister, and company (sportsmanship) makes the memory of this day even more special.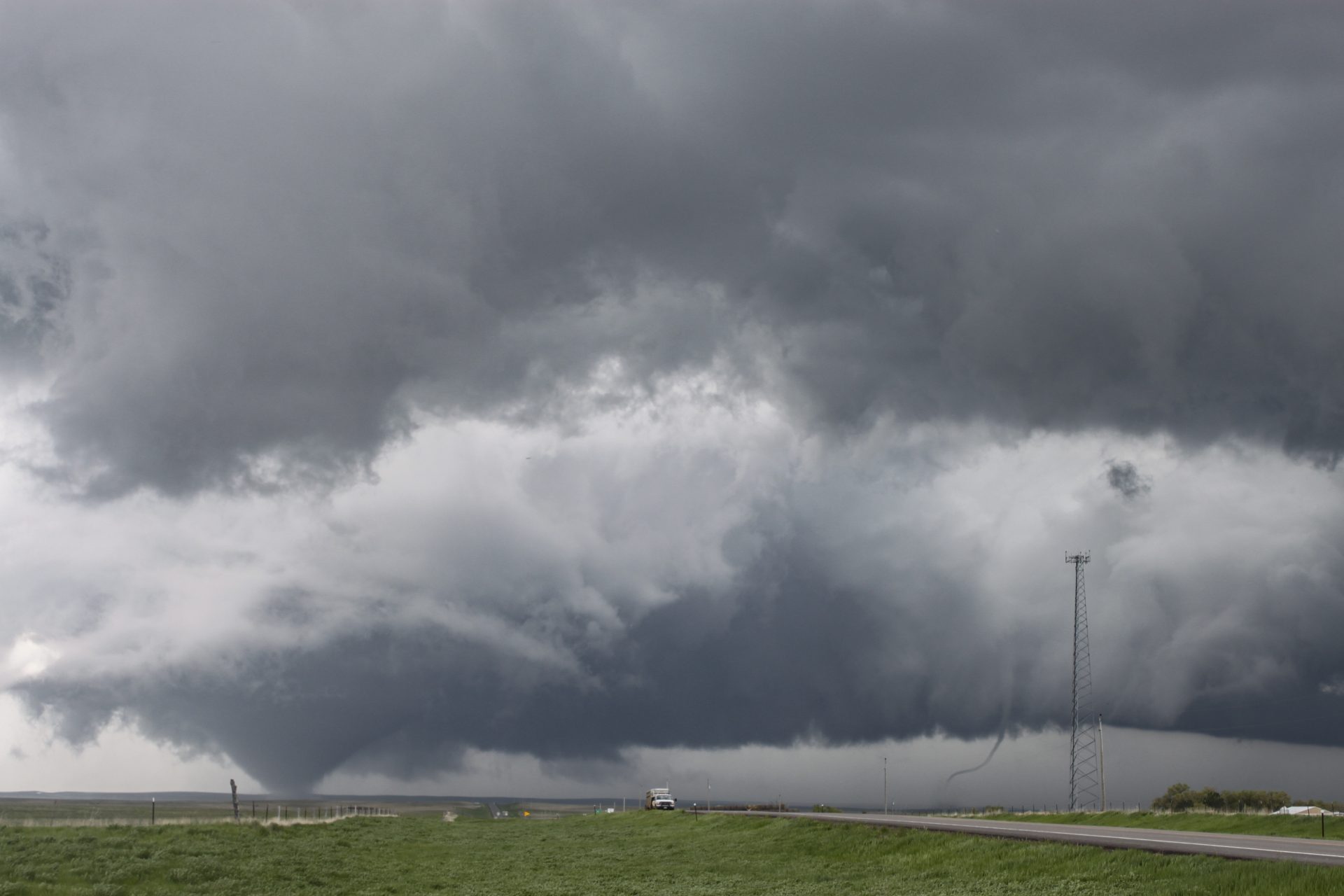 ---
#5. Mike's First Chase: Rozel & Sanford
Out with Silver Lining Tours, Mike was with me on his first storm chase… and what a chase it was! We caught the last portion of the lifecycle of the Rozel tornado, and then the full lifecycle of the tornado by Sandford, a Kansas classic.
---
---
#4. A Good Night near Goodnight
One of the more exciting chases I have been on took place at and after dusk on November 16, 2015. We chased numerous large tornadoes that flickered into view out of the darkness, backlit by flashes of lightning.
---
#3. May 21-24 2016
OK, I consolidated (cheated) to fit more into my top 10… but to be fair, late May 2016 really was just one big wild ride. That unforgettable stretch of chasing included:
May 21: Leoti as the Sun Set
Several tornadoes and legendary structure near Leoti KS
May 23: Panhandle Magic at Night
Several tornadoes, including a large nocturnal wedge, near Turkey TX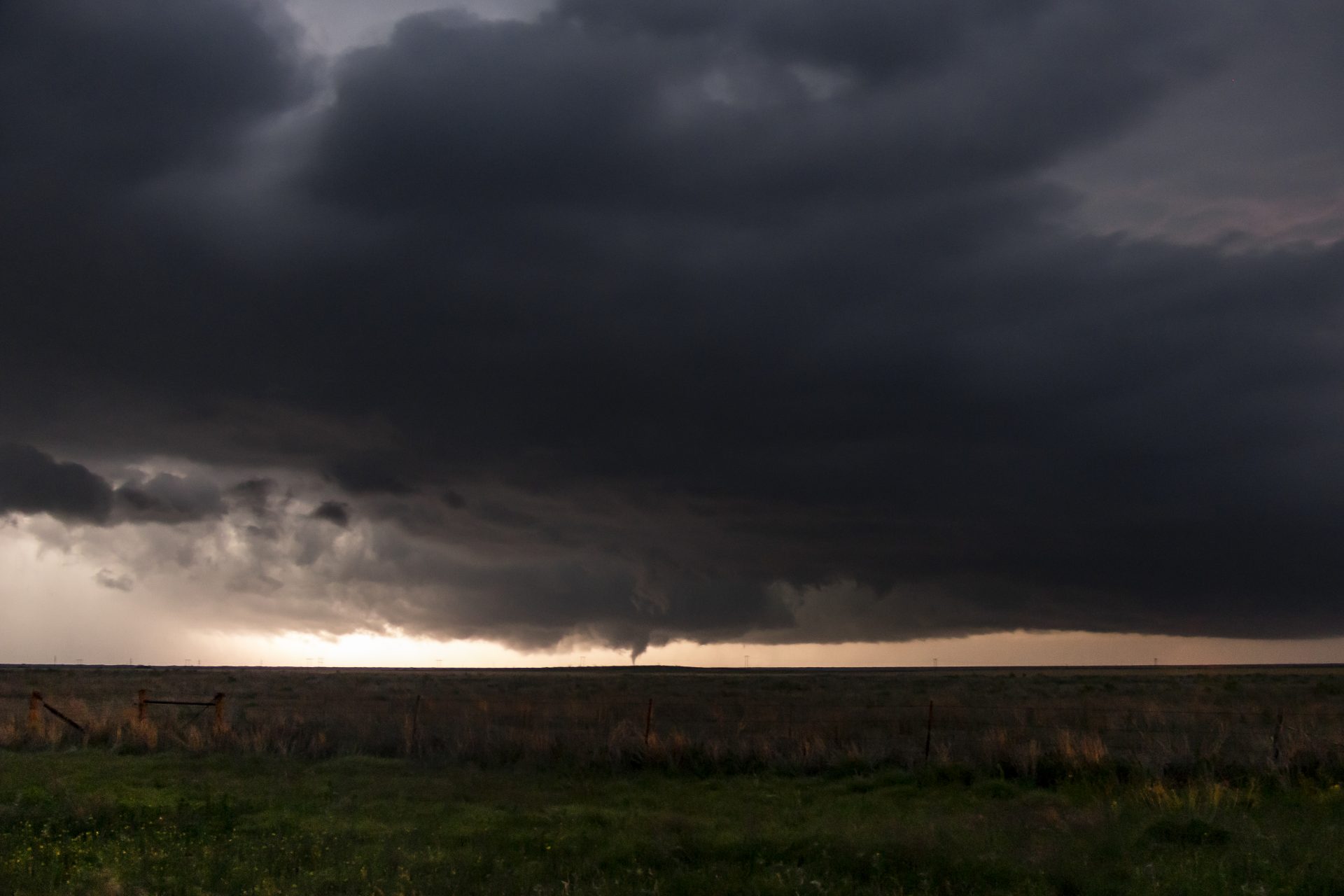 May 24: DDC
An absolutely epic tornado-fest at Dodge City
---
#2. Kansas in Canada: The Arthur Tornado
The tornado at Arthur, Ontario, on August 7, 2013, is a close contender as my all-time favourite storm chase… but came in a close second. Even though my video camera was run over by a truck and my footage destroyed, capturing one of the prettiest tornadoes you could ever hope to see right on my home turf made this a chase that was tough to top.
---
#1. The Pilger Twins (Holy Macaroni)
How could the successful chase of one of the most fascinating and unprecedented tornado events ever recorded not make the #1 spot? Chasing with Mike and with MJ along for the ride, we positioned ahead of the storm and caught the entire lifecycle of the twins, then several other tornadoes that followed. The energy of the chase, the vantage points we had, and simply the storm itself, make this my #1.