Published on
A late season severe weather event occurred in southern Manitoba on September 12, 2018. However, it was an elevated event, rather than a typical surface-based chase day.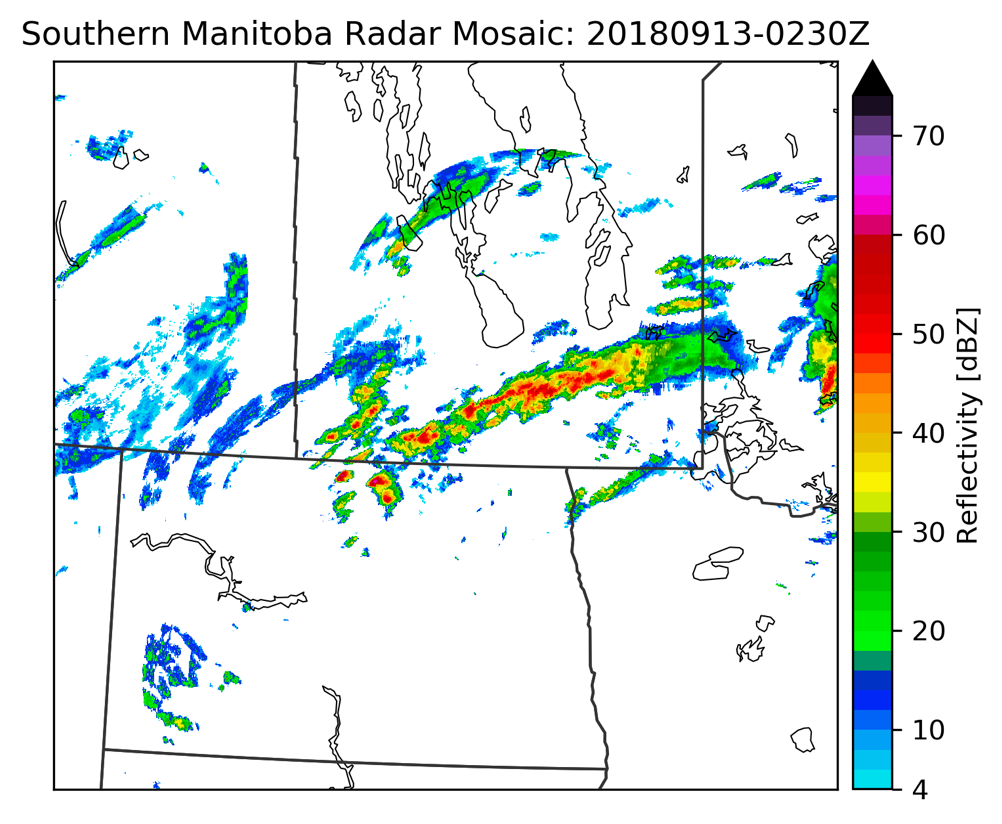 A line of strong to severe storms developed across southern Manitoba in the evening of September 12, 2018. This event had been advertised quite well by the convection-allowing models in the days leading up to the event. However, Sept. 12 didn't seem like a typical severe weather day. The high temperature in Winnipeg was only 16 C, with a maximum afternoon dewpoint of 10 C. Nevertheless, by mid evening thunderstorms were reported at the Winnipeg Airport. In total, 46.6 mm fell on the evening of Sept. 12 from these storms, with another 16.3 mm the next day. Hail was not reported in Winnipeg, but did occur in other parts of southern Manitoba.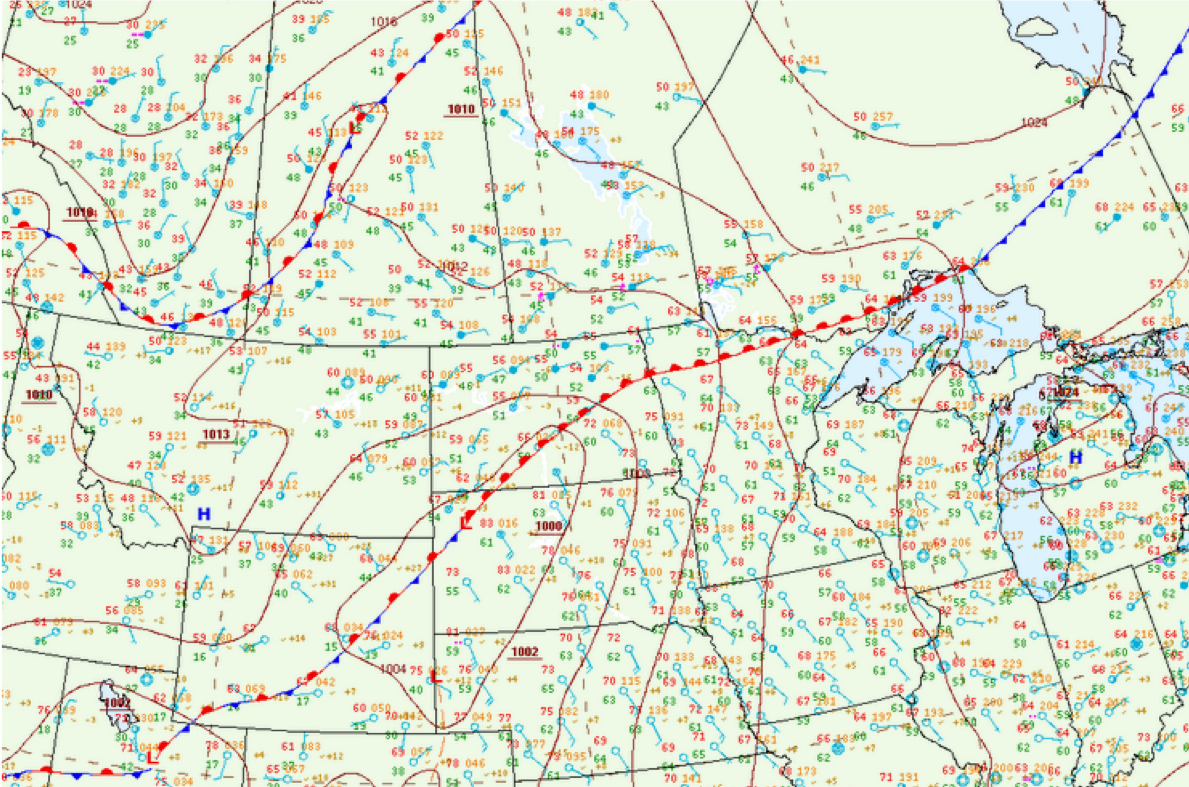 So how did such a significant thunderstorm event happen under seemingly benign weather conditions? The answer is elevated instability. A warm front was located across the northern plains on the evening of Sept. 12. This warm front acted like a ramp, taking warm and moist air from the northern US and transporting it aloft over southern Manitoba. While surface conditions didn't seem favourable for strong storms in Manitoba, conditions aloft told a much different story.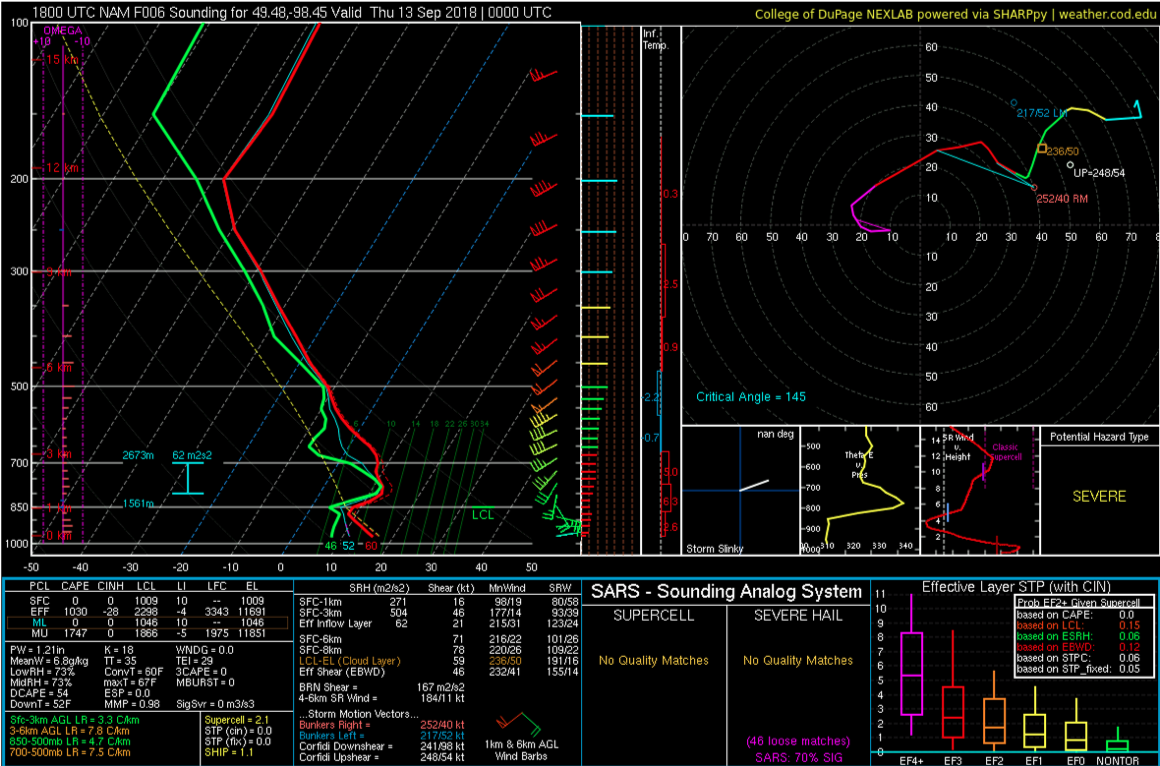 Forecast soundings suggested that 1500-2500 J/kg of CAPE was located aloft, which is more than enough for strong storms to develop. Furthermore, strong wind shear was in place, helping to organize these storms. The forecast sounding in the figure above shows that dewpoint temperatures above the surface were actually much higher than at the surface. This was due to the transport of moisture up the warm front and into southern Manitoba.
While this wasn't a memorable chase day, it was a memorable thunderstorm event. Southern Manitoba doesn't often see widespread severe storms in September, so this was a unique case. Many people will remember the event for the dramatic lightning that it produced as the arc of storms developed after dark.