This EF1 tornado with 140 km/h winds sliced through the Achray area in eastern Algonquin Park, decimating forest and terrifying campers. It struck near Stratton lake and caused extensive damage to forest, levelling many hectares of trees which were uprooted and snapped.
Campers described hearing a waterfall and seeing the funnel moving through the forest, snapping and felling mature trees as it raged. It was one of two tornadoes to touch down on July 19, 2013; the other: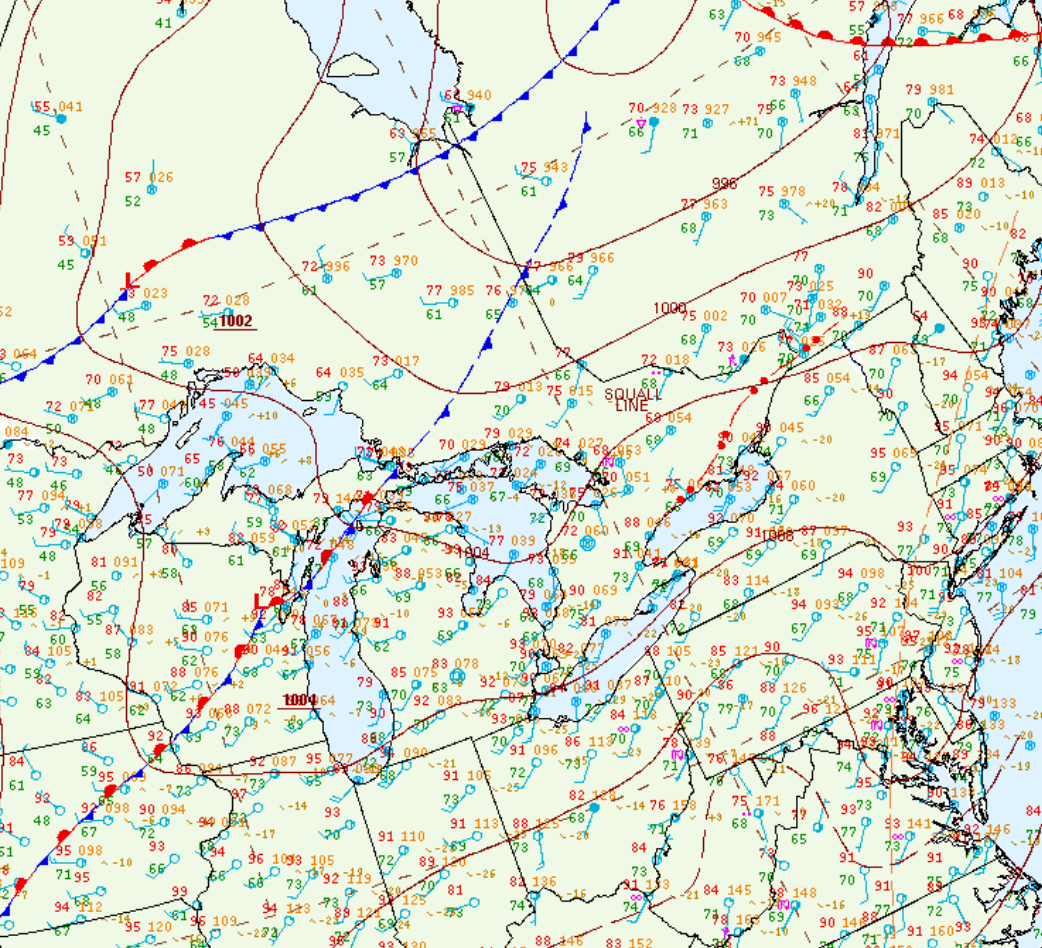 Figure 1 depicts the surface observations at 5:00 pm EDT, which shows a squall line in southeastern Ontario. This line of storms was impacting northern portions of Ontario in the early afternoon hours of July 19th, which led to two tornadoes.
---
Sources
NWS Weather Prediction Center Surface Analysis Archive. (2017). Surface analysis 21Z Fri Jul 19 2013. Retrieved from: https://www.wpc.ncep.noaa.gov/archives/web_pages/sfc/sfc_archive.php