Although no damage was caused by this tornado, witnesses reported seeing a funnel cloud form and touch down, appearing to rise and fall a few times over the course of several minutes.
Figure 1 depicts the surface observations at 2:00 pm EDT, which shows a cold front moving into southern Ontario. This front was the focus for thunderstorm development in the early afternoon of July 29th, which ultimately led to this F0 tornado.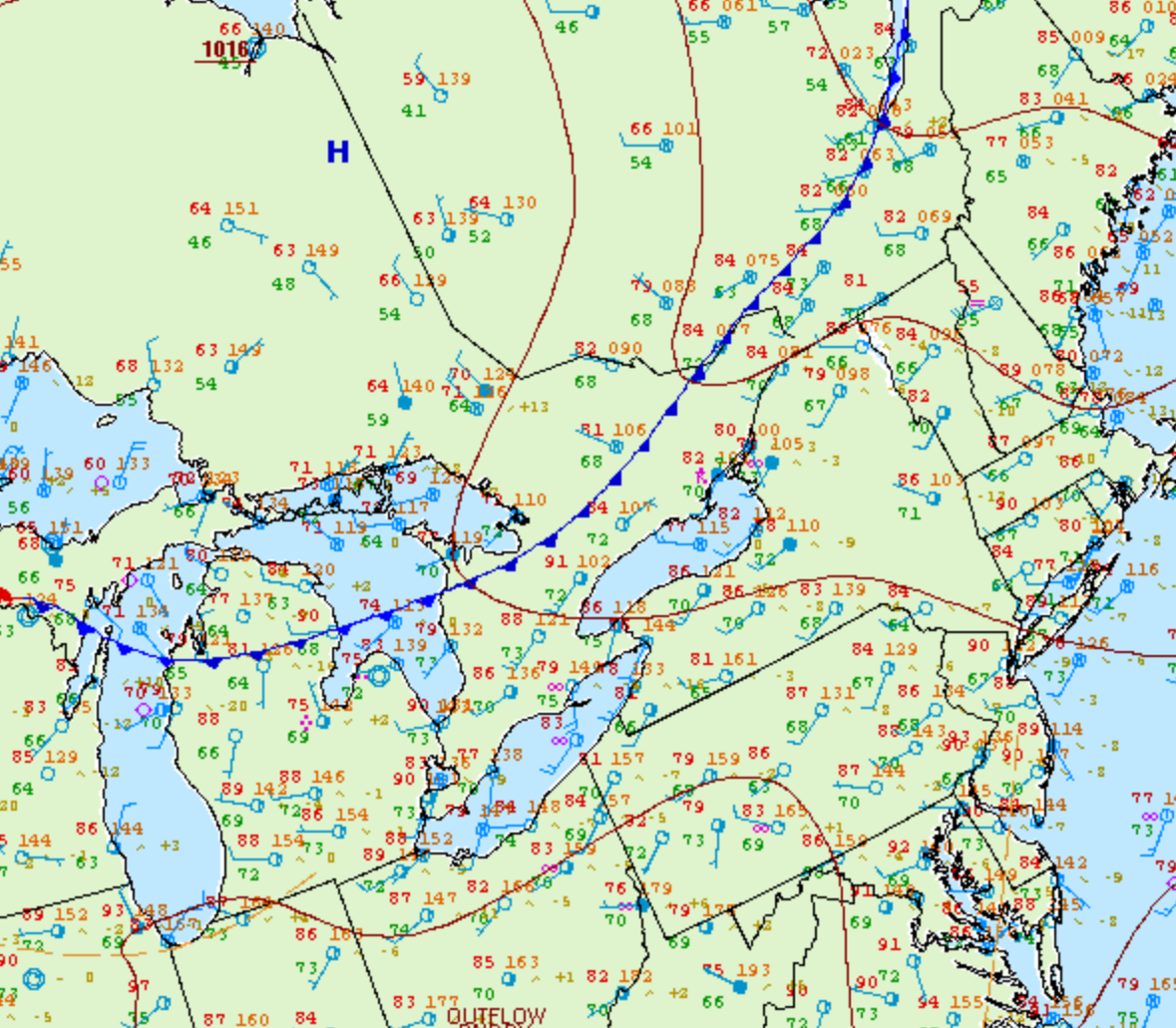 According to Environment and Climate Change Canada (2018), an F0 tornado touched down at 1:00 pm near Alderville, ON. The path and width of the tornado was not documented by ECCC. The tornado caused no fatalities, injuries or property damage.
---
Sources
NWS Weather Prediction Center Surface Analysis Archive. (2017). Surface analysis 18Z Sat Jul 29 2006. Retrieved from: https://www.wpc.ncep.noaa.gov/archives/web_pages/sfc/sfc_archive.php

Environment and Climate Change Canada Data. (2018). Canadian National Tornado Database: Verified Events (1980-2009) – Public. Retrieved from: http://donnees.ec.gc.ca/data/weather/products/canadian-national-tornado-database-verified-events-1980-2009-public/