This high-end EF2 tornado tracked for 20.8 km with a maximum width of 300 metres straight through a densely-populated Angus neighbourhood, damaging and destroying dozens of homes. It touched down at around 5:20 pm in the Mapleview Drive area of town, and travelled all the way to Kempenfelt Bay in the south end of Barrie before dissipating. Several witnesses photographed and videotaped the tornado, which was a wide and churning stovepipe.
The tornado exhibited violent motion, was massive and bowl-shaped, more characteristic of a Midwest twister than a typical Ontario event. In addition it was extremely fast moving, racing through town at a fast and vicious and pace. It is nothing short of a miracle that there were no deaths and so few injuries, given the extreme nature of the event.
Extensive damage occurred in Angus, where over a hundred houses and townhouses were damaged, vehicles were overturned. Several homes had their roofs blown off, and one house had its roof and entire second storey torn away and scattered; here, damage was at the upper end of the EF2 threshold, approaching EF3. A few people suffered minor injuries in the subdivision.
Along the remainder of the path as the tornado tracked into the south end of Barrie, trees were uprooted, snapped and thrown.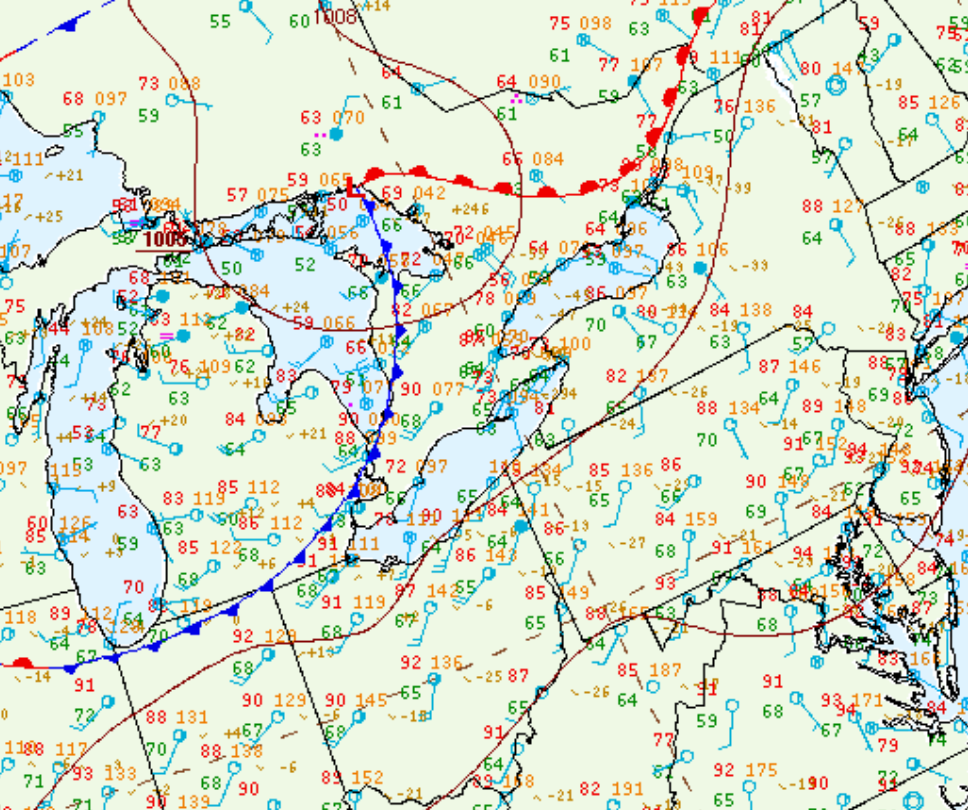 Figure 1 depicts the surface observations at 5:00 pm EDT, which shows a strong cold front entering southern Ontario and a warm front north of Barrie. The cold front became the focus for intense supercells in the afternoon and evening hours, which led to an EF1 tornado near Stroud and a strong long-track EF2 near Angus.
---
Sources
NWS Weather Prediction Center Surface Analysis Archive. (2017). Surface analysis 21Z Tue Jun 17 2014. Retrieved from: https://www.wpc.ncep.noaa.gov/archives/web_pages/sfc/sfc_archive.php