Witnesses observed a tornado and captured photos of a funnel cloud with debris at its base as it touched down at around 3:30 pm. Minor property damage occurred at Silver Birch Cabins, where dining tents, lawn furniture and a barbecue were tossed around.
Figure 1 depicts the surface observations at 2:00 pm EDT, which shows a trowal over the Great Lakes and just west of Sault Ste. Marie. This front was the trigger for thunderstorms in the afternoon hours of September 11th, which ultimately led to this tornado.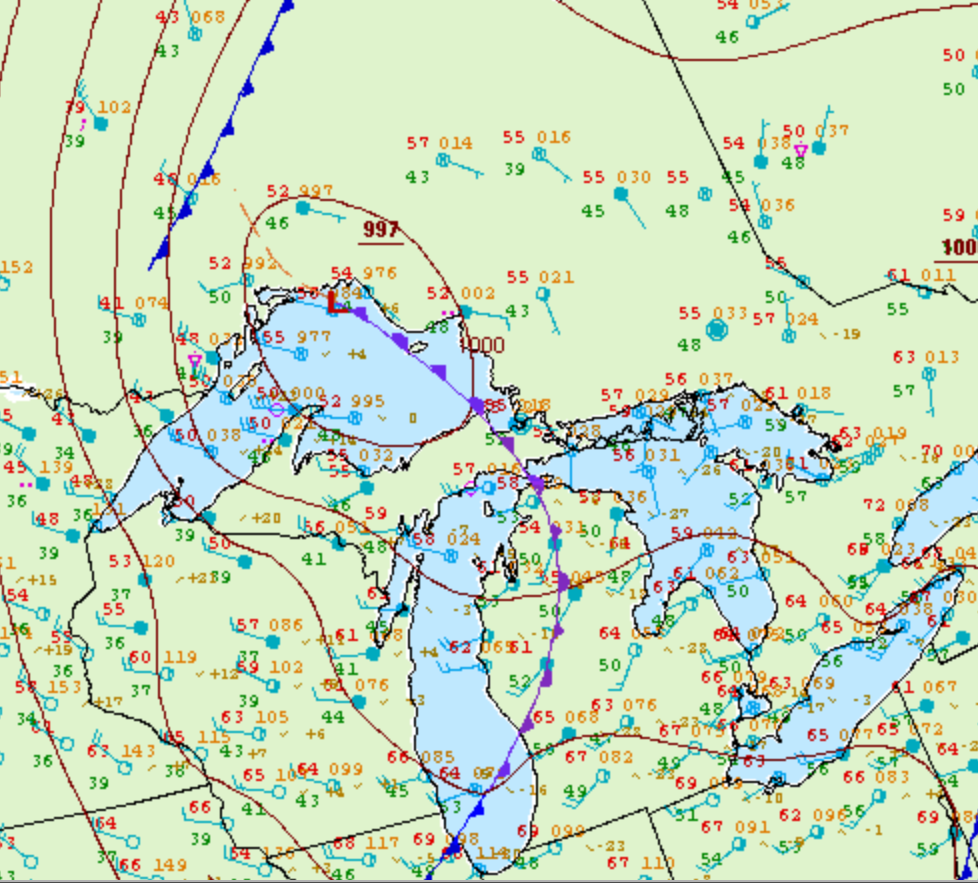 According to Environment and Climate Change Canada (2018), an F0 tornado touched down at 3:30 pm near Batchawana Bay, ON. The path and width of the tornado was not documented by ECCC. The tornado caused no fatalities, injuries or property damage.
---
Sources
NWS Weather Prediction Center Surface Analysis Archive. (2017). Surface analysis 18Z Tue Sep 11 2007. Retrieved from: https://www.wpc.ncep.noaa.gov/archives/web_pages/sfc/sfc_archive.php

Environment and Climate Change Canada Data. (2018). Canadian National Tornado Database: Verified Events (1980-2009) – Public. Retrieved from: http://donnees.ec.gc.ca/data/weather/products/canadian-national-tornado-database-verified-events-1980-2009-public/