This tornado developed as a waterspout out over Lake Ontario. Several area residents, including storm chaser Chris Partridge, witnessed the initial touchdown and captured photos of the tornado, a broad cone that was condensed to near the surface. It moved ashore near at the Hideaway Trailer Park and then travelled in an easterly direction for 3.5km with a path that was between 50m and 100m wide.
The worst damage occurred early in the tornado's path where it came ashore at the trailer park. There, docks and boats were damaged, dozens of trees were snapped and uprooted, some of which came crashing down onto mobile homes. In addition, tents and outbuildings were damaged or blown apart entirely. Moving on, intermittent tree damage occurred all along the tornado's path before the tornado dissipated to the southwest of Picton.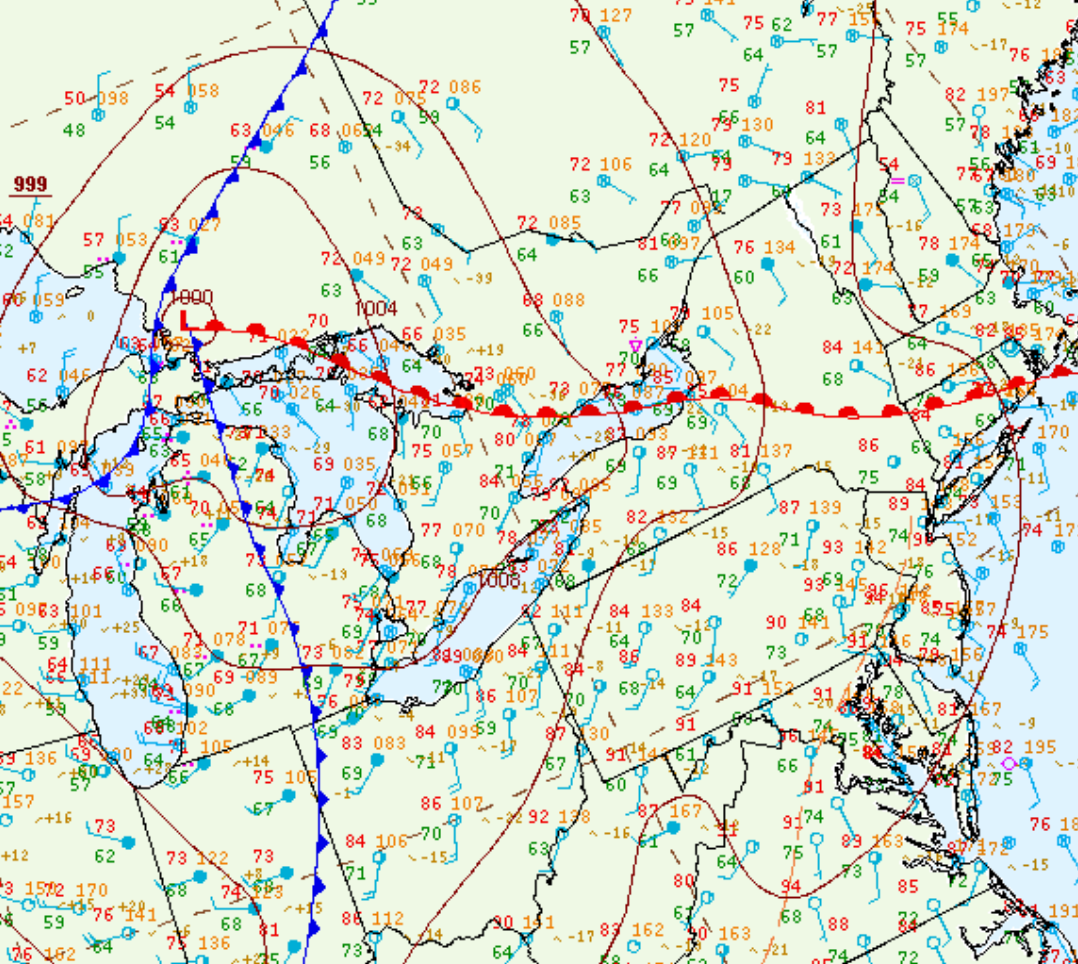 Figure 1 depicts the surface observations at 2:00 pm EDT, which shows a low pressure in northern Ontario with an extending cold front into Michigan and warm front across southern Ontario. The warm front became the focus for thunderstorm activity in the afternoon hours of September 10th, which ultimately led to this tornado.
---
Sources
NWS Weather Prediction Center Surface Analysis Archive. (2017). Surface analysis 18Z Sat Sep 10 2016. Retrieved from: https://www.wpc.ncep.noaa.gov/archives/web_pages/sfc/sfc_archive.php