This EF1 tornado struck the Bryanston area and occurred within a line of storms that swept eastward through Southwestern Ontario. It was caught on camera by local witnesses as it passed across Plover Mills Road east of town. It had the appearance of a tall and narrow, dusty tube.
The touchdown occurred at about 2:30 pm and the tornado was only on the ground briefly. After crossing Plover Mills Road, it moved in a southeasterly direction and caused considerable damage at a farm between Bryanston and Thorndale. There, trees were snapped, fencing was torn up and a barn was severely damaged. The building, large and well-constructed, had its roof torn off.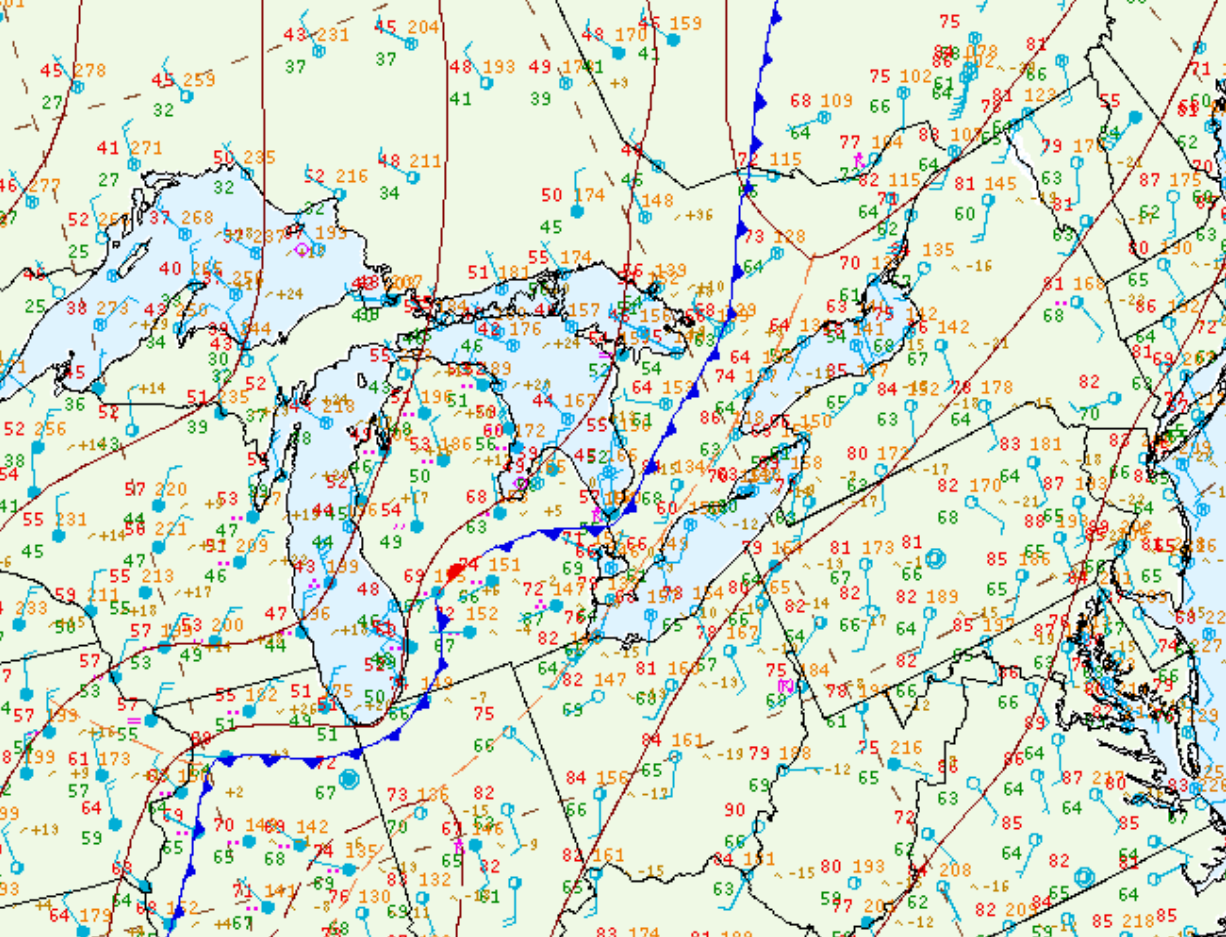 Figure 1 depicts the surface observations at 2:00 pm EDT, which shows a cold front across southern Ontario. This front became the focus for intense thunderstorms in the afternoon hours of May 30th, which ultimately led to this EF1 tornado.
---
Sources
NWS Weather Prediction Center Surface Analysis Archive. (2017). Surface analysis 18Z Sat May 30 2015. Retrieved from: https://www.wpc.ncep.noaa.gov/archives/web_pages/sfc/sfc_archive.php