This tornado touched down at 3:30 pm and passed across Buckhorn Lake, north of Peterborough in the Kawartha Region. It was spawned by a thunderstorm that had exhibited signs of rotation all the way from the Bradford area, and followed another reported tornado near Manilla. Although the Manilla tornado was reported by Canwarn spotter Tom Stefanac, and radar indicated consistent strong rotation, a tornado warning was never issued for the region.
The touchdown occurred at the north end of the lake, which was filled with cottagers taking advantage of the long Canada Day weekend. They watched and filmed as a funnel cloud developed and then fully condensed to the water surface as a large white cone tornado. It then morphed into an elephant trunk and undulated gently over the water with a broad spray ring at its base. It passed to the east of The Birches and the Buckhorn Narrows resorts, and came dangerously close to the Pioneer Point Cottage and RV Resort on the east side of the lake as it raced toward Greenwood Island. Fortunately the tornado remained over the water as a tornadic waterspout, and so no significant damage was reported.
This was one of two photogenic tornadoes that were captured on video as they struck Central Ontario's cottage country on July 1st. The other: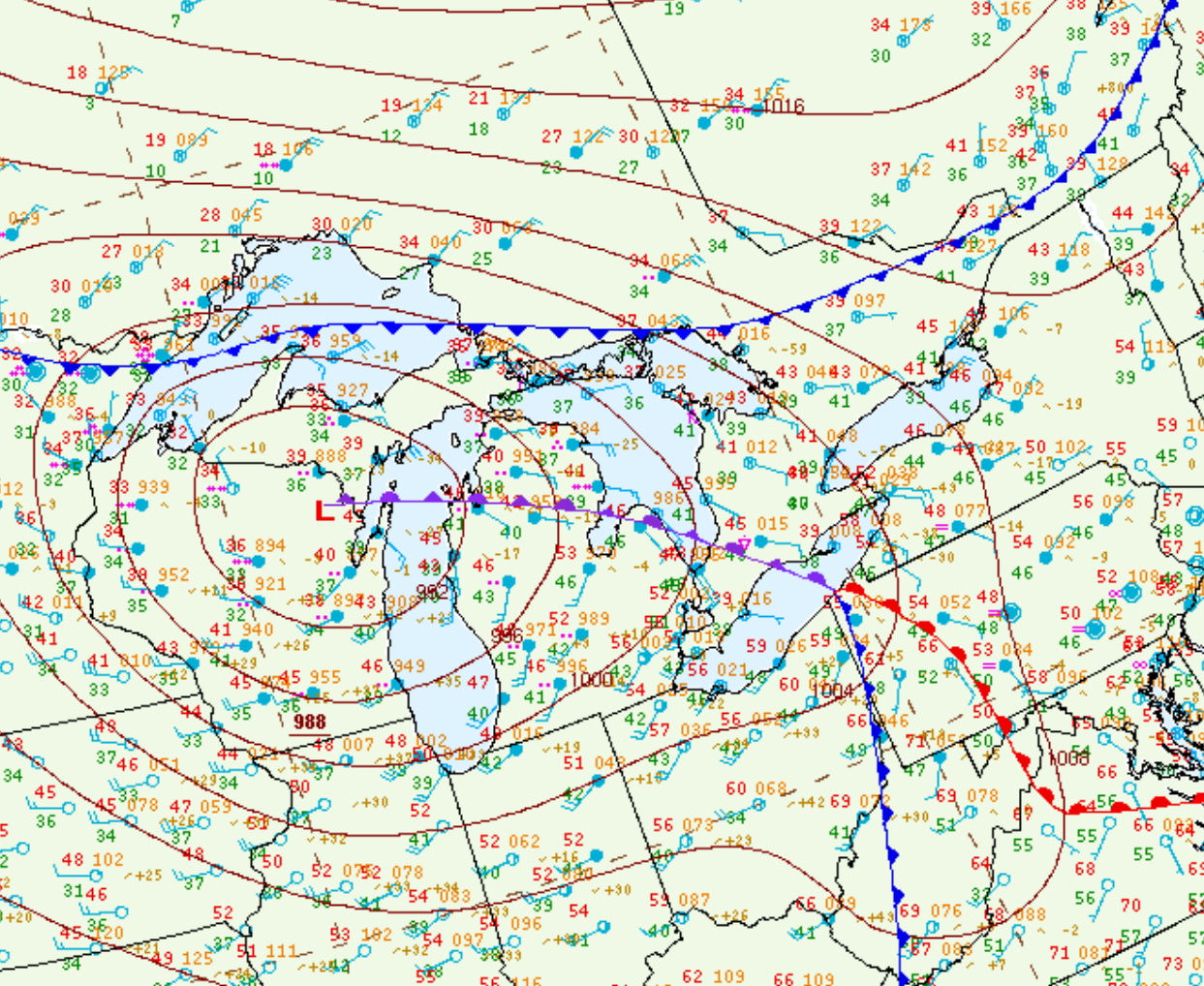 Figure 1 depicts the surface observations at 11:00 am EDT, which shows a strong low pressure occluding across Lake Michigan with an occluded front across southern Ontario. This front was the focus for thunderstorm activity in the early afternoon hours of March 16th, which ultimately led to two tornadoes across southern Ontario.
---
Sources
NWS Weather Prediction Center Surface Analysis Archive. (2017). Surface analysis 15Z Wed Mar 16 2016. Retrieved from: https://www.wpc.ncep.noaa.gov/archives/web_pages/sfc/sfc_archive.php