This second tornado in the Newmarket area was 100 metres wide and tracked for 9 kilometres. Trees were snapped and uprooted and damage occurred at a factory; part of its roof was removed and a heavy steel shipping container in the yard was moved and deposited on a stack of irrigation pipes.
Figure 1 depicts the surface observations at 8:00 pm EDT, which shows a cold front slicing through the Great Lakes. Pre-frontal storms developed in southern Ontario in the form of a cluster of storms (Figure 2), which ultimately led to two tornadoes in Newmarket and Cedar Valley.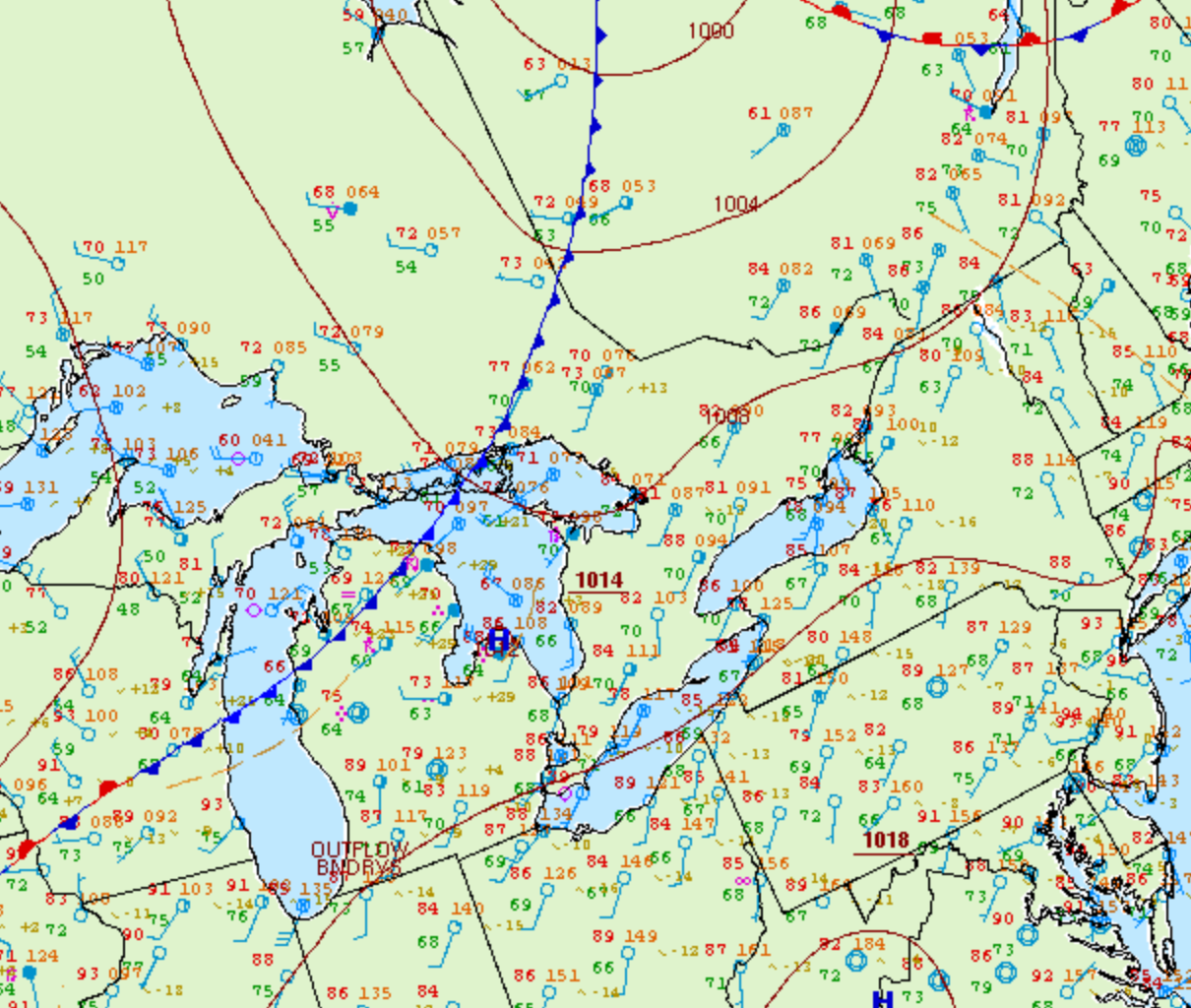 Figure 2 shows the Doppler radar reflectivity at 10:10 pm moments before the tornadoes developed near Newmarket.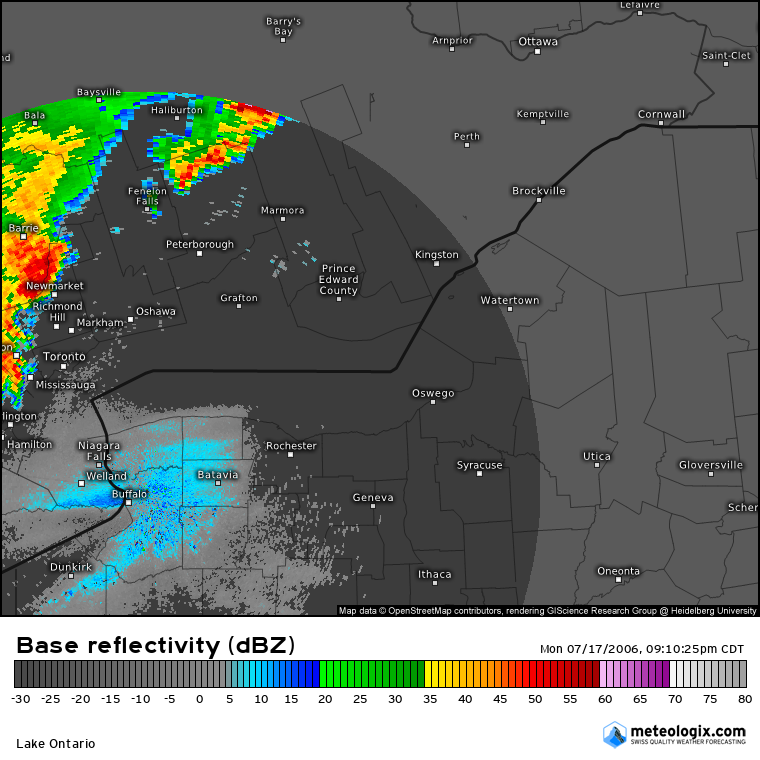 According to Environment and Climate Change Canada (2018), an F1 tornado touched down at 10:15 pm near Cedar Valley, ON. The tornado travelled for 8.84 km with a maximum width of 100 metres. The tornado caused no fatalities, injuries or property damage.
---
Sources
NWS Weather Prediction Center Surface Analysis Archive. (2017). Surface analysis 00Z Tue Jul 18 2006. Retrieved from: https://www.wpc.ncep.noaa.gov/archives/web_pages/sfc/sfc_archive.php

Environment and Climate Change Canada Data. (2018). Canadian National Tornado Database: Verified Events (1980-2009) – Public. Retrieved from: http://donnees.ec.gc.ca/data/weather/products/canadian-national-tornado-database-verified-events-1980-2009-public/