Occurring at 2:30 pm and filmed by area residents, this EF0 tornado caused minor damage as it moved through a residential area of Consiton near Sudbury. Videos captured a funnel cloud develop and descend to the ground as a thin elephant trunk.
As the tornado moved along Walter Street, a debris cloud swirling with light debris was accompanied by a slender slender funnel that condensed and dissipated repeatedly. At properties along the street, trees were snapped, shingles were torn off of houses and lawn furniture was tossed, including a trampoline that was thrown for several dozen metres.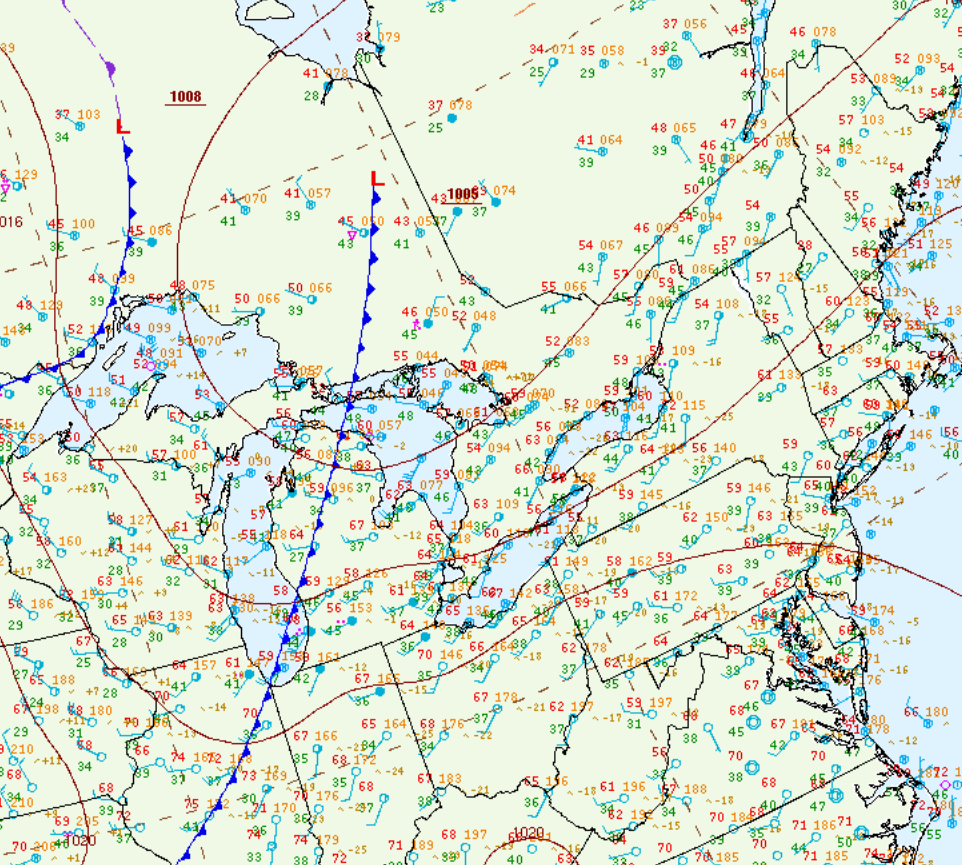 Figure 1 depicts the surface observations at 2:00 pm EDT, which shows a low pressure in northern Ontario and a cold front moving across the Great Lakes. A thunderstorm is noted at Sudbury, marked by a red 'R'. This thunderstorm was responsible for this brief tornado.
---
Sources
NWS Weather Prediction Center Surface Analysis Archive. (2017). Surface analysis 18Z Thu Oct 15 2015. Retrieved from: https://www.wpc.ncep.noaa.gov/archives/web_pages/sfc/sfc_archive.php