Witnesses reported observing circling debris as this tornado touched down at 2:15 pm. The Bradford Greenhouses were torn apart, their frames left twisted and plastic coverings torn off. Heavy fish tanks were thrown about and trees were snapped and uprooted.
Figure 1 depicts the surface observations at 2:00 pm, which shows a low pressure system in extreme eastern Ontario and a cold front extending into southern Ontario. Another low pressure and cold front is also approaching from north-central Ontario. The likely scenario is, after the cold front passage, lake-breeze boundaries originating from Georgian Bay initiated some thunderstorms downstream into southern Ontario. The lake-breeze boundaries and the forcing ahead of the northern cold front likely led to this brief tornado near Lake Simcoe.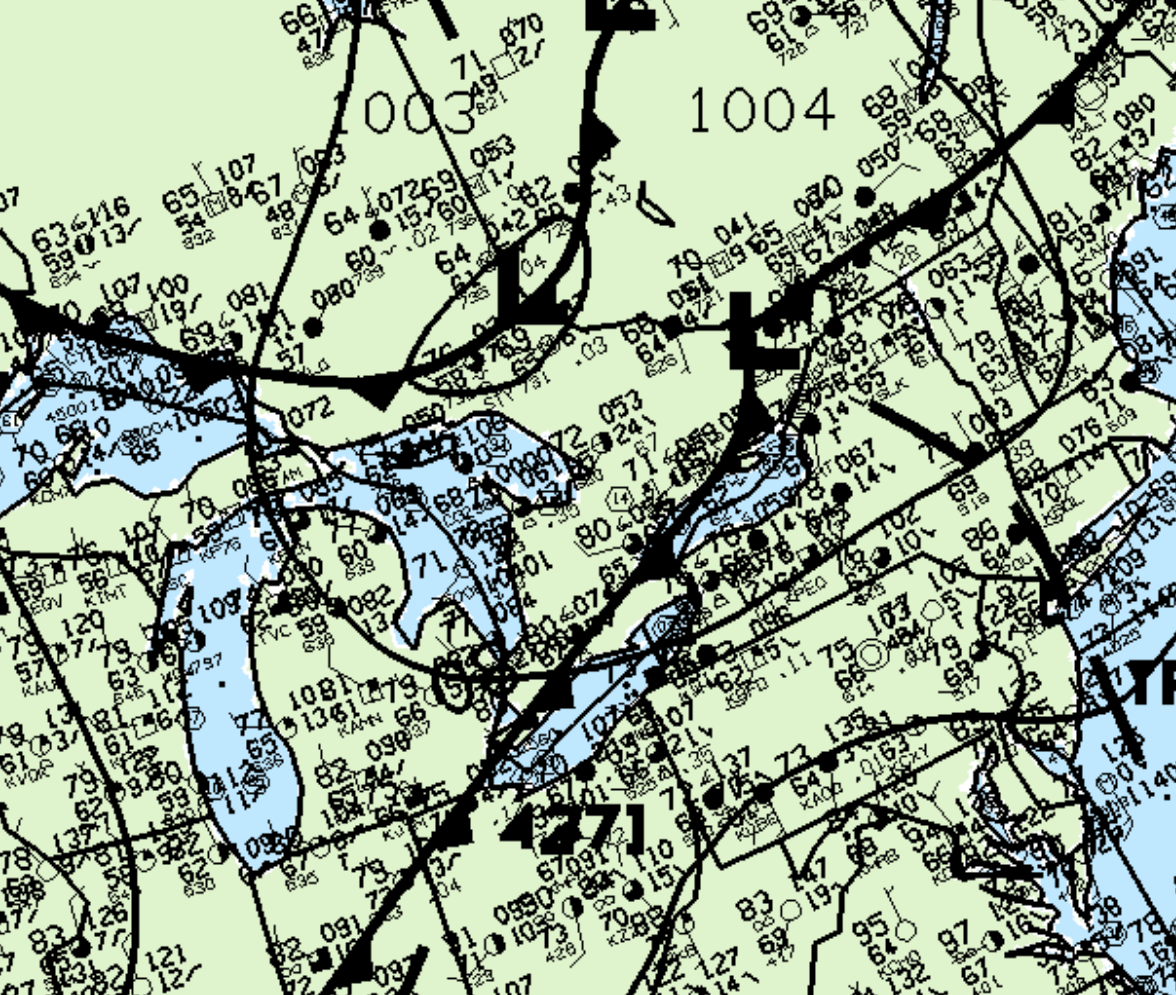 According to Environment and Climate Change Canada (2018), an F0 tornado touched down at 2:15 pm EDT near Deerhurst, ON. The path and width of the tornado was not documented by ECCC The tornado caused no fatalities or injuries, but caused $100 thousand dollars in property damage.
---
Sources
NWS Weather Prediction Center Surface Analysis Archive. (2017). Surface analysis 18Z Tue Aug 25 1998. Retrieved from: https://www.wpc.ncep.noaa.gov/archives/web_pages/sfc/sfc_archive.php

Environment and Climate Change Canada Data. (2018). Canadian National Tornado Database: Verified Events (1980-2009) – Public. Retrieved from: http://donnees.ec.gc.ca/data/weather/products/canadian-national-tornado-database-verified-events-1980-2009-public/