This EF0 tornado touched down near Erin at around 6:30 pm and was captured in photos and on video by area residents. Witness videos showed a whispy tube, fully condensed to the ground, exhibiting slow but clear rotation as it churned in area fields. No damage was caused.
By definition the winds of a tornado must be associated with a cumuliform cloud, in contact with the ground and violently rotating. Even though there were many photos and videos that showed the fully condensed funnel touching the ground, the extremely slow and weak rotation made it initially unclear to Environment Canada officials as to whether all criteria – namely, violent rotation – for tornado classification were being met. However, video and radar analysis led investigators to eventually conclude that they were, and this was indeed an EF0 tornado.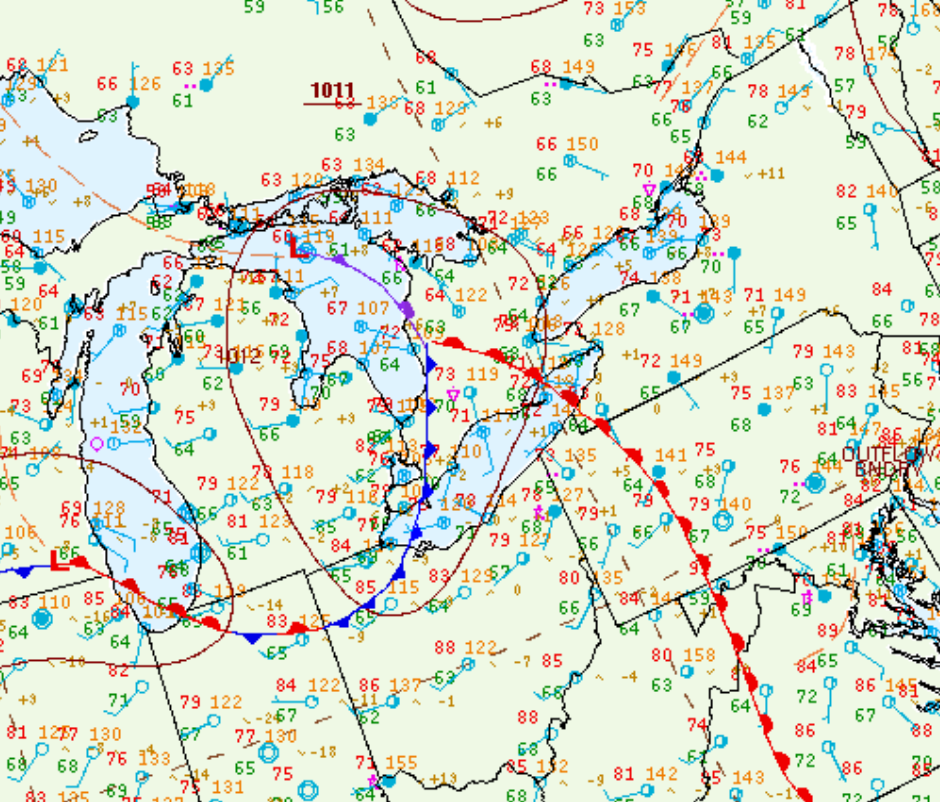 Figure 1 depicts the surface observations at 5:00 pm EDT, which shows an occluding low pressure system over Lake Huron, a cold front entering southwestern Ontario and a warm front extending across southern Ontario. The warm front became the focus for showers and thunderstorms in the afternoon hours of August 20th, which led to this very brief tornado.
---
Sources
NWS Weather Prediction Center Surface Analysis Archive. (2017). Surface analysis 21Z Wed Aug 20 2014. Retrieved from: https://www.wpc.ncep.noaa.gov/archives/web_pages/sfc/sfc_archive.php