This brief and likely landspout type tornado spun up and destroyed a galvanized steel storage shed except for its rear wall at Elliot Farm Equipment. A witness reported the sky suddenly turning black before the dusty twister struck, moving southwest to northeast.
A similar tornado also hit Wheatley about 15 minutes later on the same afternoon.
Figure 1 depicts the surface map at 2:00 pm EDT depicting a strong low pressure system moving over the Great Lakes. The cold front and possibly lake-breeze interactions from the southerly flow moving over Lake Erie triggered thunderstorms across southern Ontario on October 4th.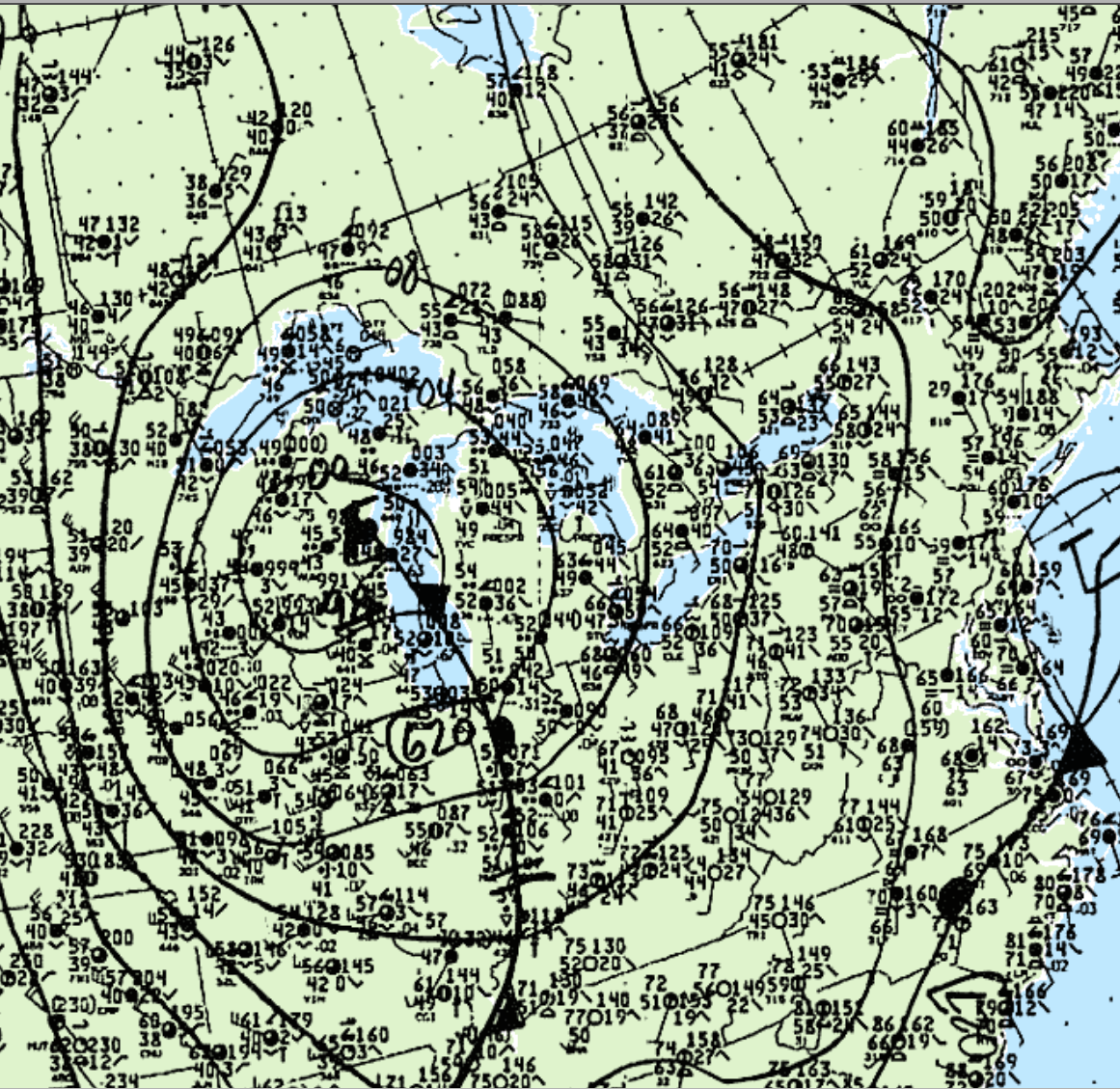 According to Environment and Climate Change Canada (2018), an F1 tornado touched down at 4:30 pm EDT near Florence, ON. The track and width of the tornado was not documented by ECCC. The tornado caused no injuries, fatalities or property damage.
---
Source
NWS Weather Prediction Center Surface Analysis Archive. (2017). Surface analysis 18Z Fri Oct 4 1985. Retrieved from: https://www.wpc.ncep.noaa.gov/archives/web_pages/sfc/sfc_archive.php

Environment and Climate Change Canada Data. (2018). Canadian National Tornado Database: Verified Events (1980-2009) – Public. Retrieved from: http://donnees.ec.gc.ca/data/weather/products/canadian-national-tornado-database-verified-events-1980-2009-public/