"Commonly referred as the Chandler-Lake Wilson tornado, this tornado destroyed more than 75 homes with another 90 homes, 10 businesses, a church and school damaged. The tornado caused over $50 million in property damage, resulting in more than 40 injuries and one fatality. Based on a detailed damage assessment by the National Weather Service, it is estimated this F5 tornado packed winds in excess of 260 mph as it tore through the residential area of Chandler Minnesota. This was the only F5 tornado to occur in the United States in 1992" (NWS, 2019).
The Forecast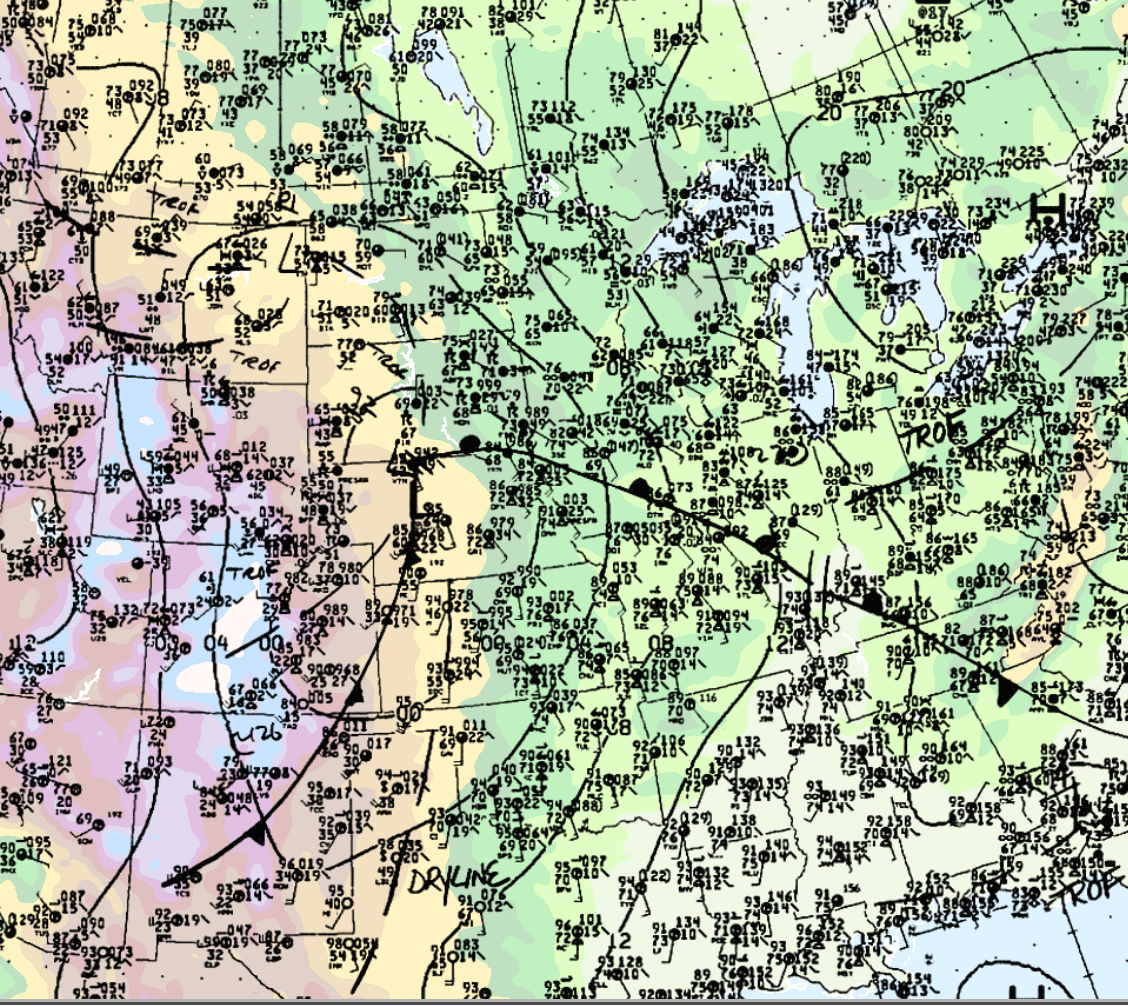 The afternoon of June 16th featured a strong low pressure system (968mb), better known as a "Colorado Low", ejecting in the Central Plains. Figure 1 depicts the low pressure at 4:00 pm CDT, with a warm sector ejecting north on the South Dakota and Nebraska border. A cold front is emanating from the low all the way south into New Mexico. The warm front would become the focus for deep convection throughout the afternoon and evening hours.
The Tornado
According to the NWS (2019), The Chandler-Lake Wilson tornado initially touched down shortly after 5:00 pm in extreme northwest Nobles County, near Leota, Minnesota. The tornado reached its maximum width of 280 yards, was on the ground for almost an hour, had a 13 miles path and caused one fatality and 35 injuries. This F5 tornado caused $50 million dollars in property damage (NOAA, 2019).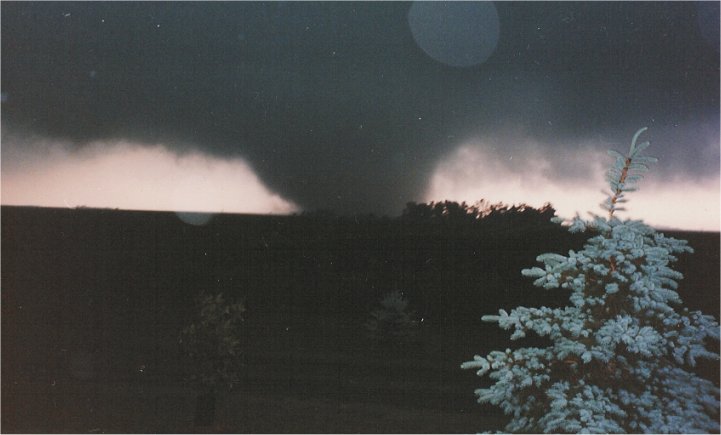 "The devastating Chandler-Lake Wilson tornado on June 16, 1992 was part of a major severe weather event to sweep across the Northern Plains that week. The last tornado was reported shortly before midnight that evening, ending an 11 hour period of intense and life-threatening severe weather across eastern South Dakota and southwest Minnesota" (NWS, 2019).
Sources
National Weather Service (2019). Chandler-Lake Wilson Minnesota F5 Tornado of June 16, 1992. Retrieved from: https://www.weather.gov/fsd/19920616-tornado-chandlerlakewilson

Weather Prediction Center (2019). WPC's Surface Analysis Archive. Retrieved from: https://www.wpc.ncep.noaa.gov/archives/web_pages/sfc/sfc_archive.php

NOAA National Centers for Environmental Information (2019). Storm Events Database. Retrieved from: https://www.ncdc.noaa.gov/stormevents/eventdetails.jsp?id=10087403