This was the first of four tornadoes that struck southwestern Essex County during the early morning hours of June 6, three of which touched down around the town of Harrow. This one was weak and occurred to the southwest of the community.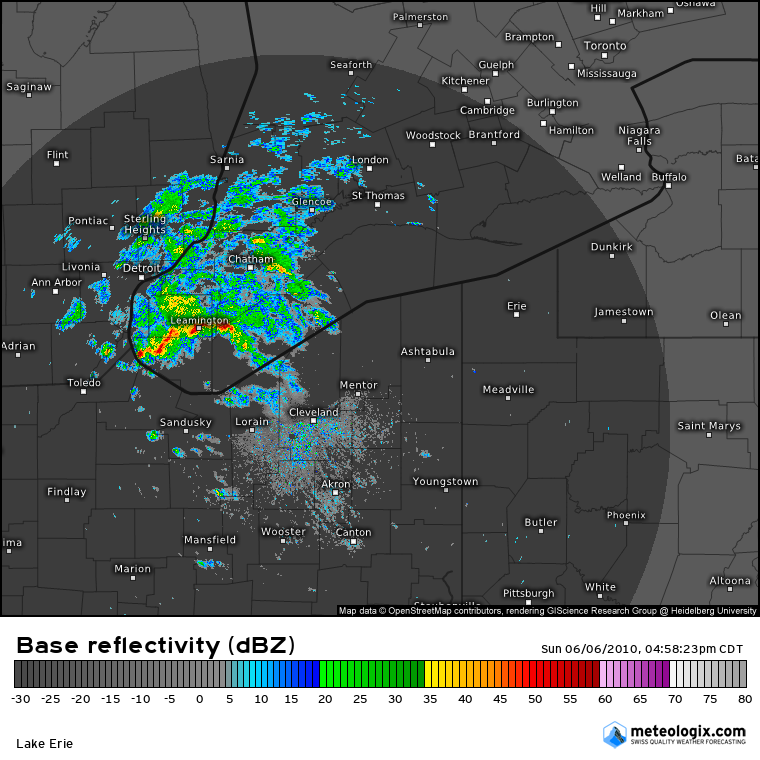 Figure 1 shows the Doppler radar and the thunderstorms responsible for the F0 tornado southwest of Harrow (west of Leamington, ON).
The tornado touched down in a field north of Levergood Beach where it left a swirling pattern through a swath of flattened wheat. It passed near the intersection of County Road 50 W and Crystal Lane where it tore the roof off of a garage, flipping it over onto an adjacent house. Roofing material and lumber were left dangling off of the roof of the home and deposited in a pile in the yard. In the block of homes to the south of there, intermittent tree damage occurred and, at one home, the door frame was torn away and a small projectile lodged in the frame. Apparently the tornado had a broad but weak circulation; the EC survey team determined the tornado to have a path that was 300m wide and almost 800m long. The confirmation of this tornado was based in part on meteorological data obtained at a wind farm. At 40m above ground level, one of the turbines there recorded a wind speed of 191km/h.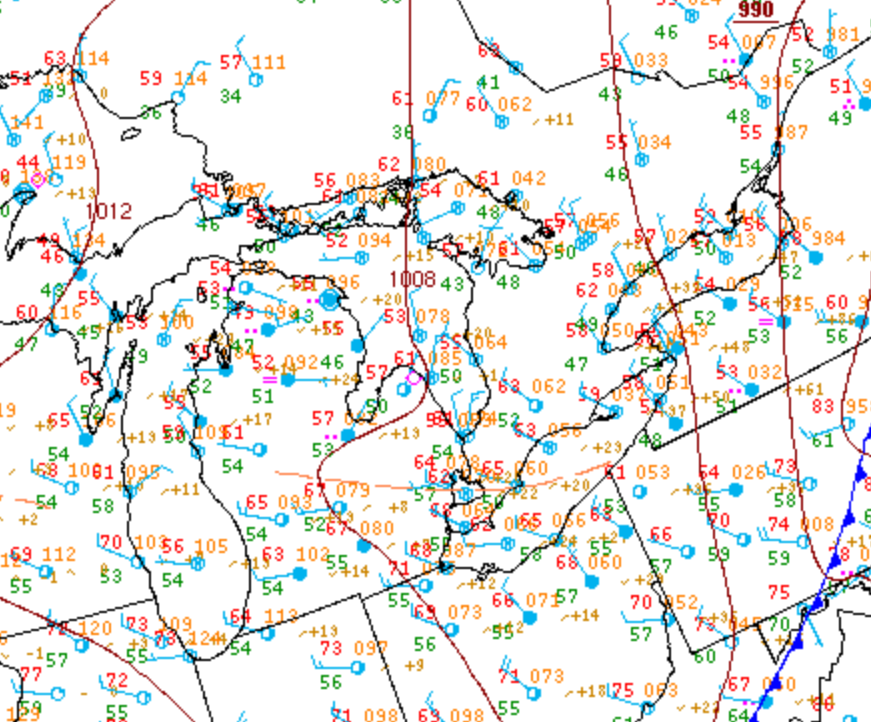 Figure 2 depicts the surface observations at 2:00 pm EDT, which shows a trough of low pressure moving across extreme southwestern Ontario in the early afternoon hours of June 6th. This front promoted thunderstorm development by destabilizing the environment, possibly aided by lake-breeze interactions, which ultimately led to this F0 tornado.
---
Sources
NWS Weather Prediction Center Surface Analysis Archive. (2017). Surface analysis 18Z Sun Jun 6 2010. Retrieved from: https://www.wpc.ncep.noaa.gov/archives/web_pages/sfc/sfc_archive.php