This slender and photogenic tornado formed as a waterspout over Lake Huron, off the north shore of Manitoulin Island, just to the east of the town of Little Current. It touched down at approximately 11:45 am and was on the ground, according to witnesses, for about five minutes before dissipating. It was a stunning and ominous site, witnessed by area residents who had a clear and unobstructed view for the full life-cycle of the twister.
The tornado churned through a shallow bay area of Strawberry Channel, swirling across a field of reeds before moving ashore and passing over a small peninsula to the west of Whites Point Road. As it moved onto land, the tornado narrowly missed striking a trailer that was parked at a camp site near the shore; fortunately it passed near to – but without – striking the vehicle, and no damage was done. It was captured in photographs and on video by area residents who witnessed the touchdown. Several photos and videos were captured from the shoreline in town, looking eastward from the Boyle and Harbour Vue marinas. The tornado was narrow, white, and dart-like, classic in appearance. The funnel was fully condensed to the surface with a large spray ring at its base.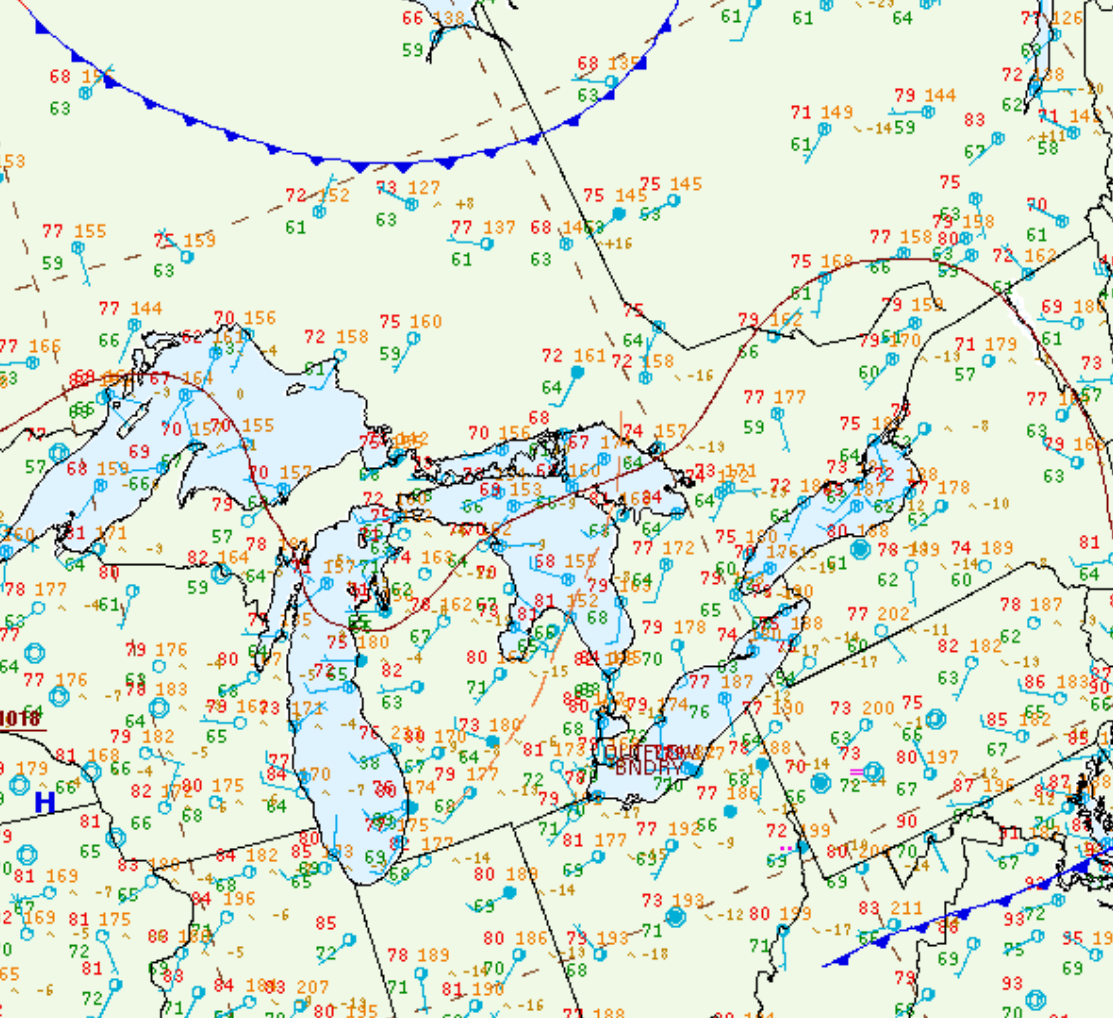 Figure 1 depicts the surface observations at 2:00 pm EDT, which shows a cold front moving across northern Ontario/Quebec and a pre-frontal trough moving across Lake Huron and Georgian Bay. This pre-frontal trough triggered thunderstorms in the late morning hours of August 17th, which ultimately led to this EF0 waterspout.
---
Sources
NWS Weather Prediction Center Surface Analysis Archive. (2017). Surface analysis 18Z Wed Aug 17 2016. Retrieved from: https://www.wpc.ncep.noaa.gov/archives/web_pages/sfc/sfc_archive.php