A strong tornado hit northwest of downtown Nashville, TN at approximately 1:35 am CST on March 3, 2020. Not a lot of information is confirmed at this time, but an EF4 strength has been confirmed and track for this tornado has been drafted based on the currently available information.
Several images/videos have been embedded with this post, currently 18 fatalities and 88 injuries have occurred from this tornado. The extent of the damage is still unknown.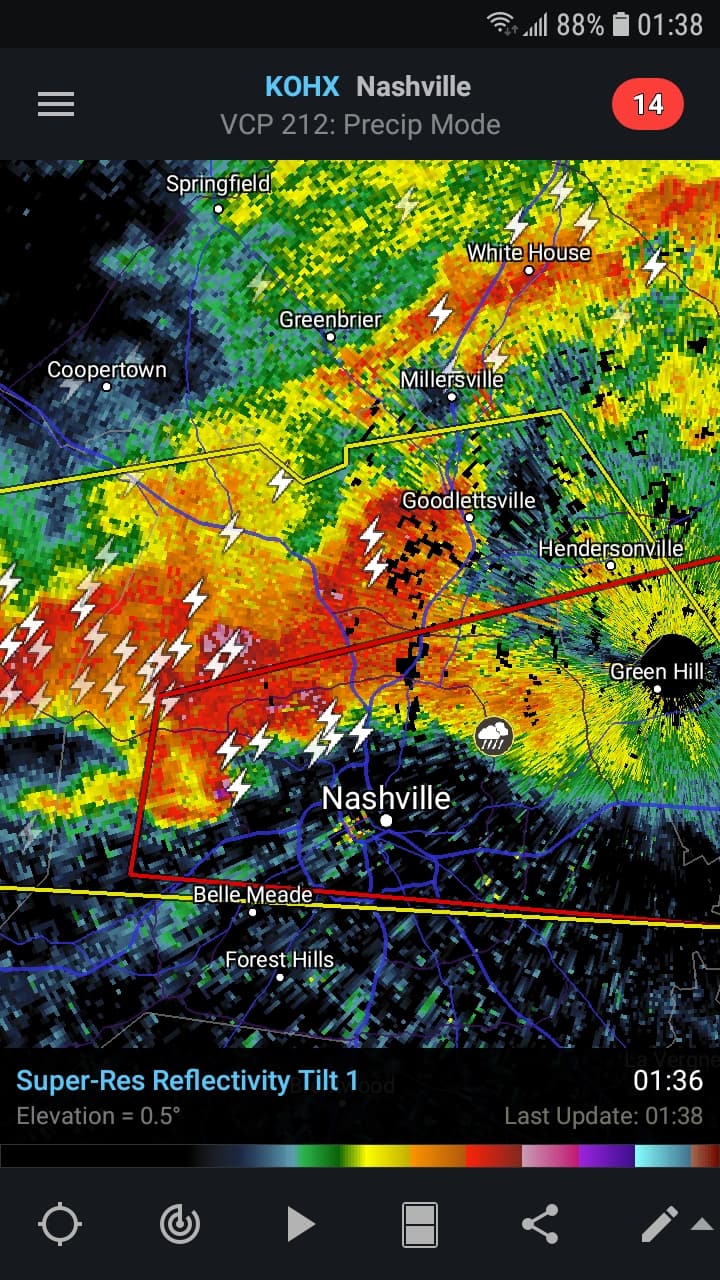 Below is what we used to estimate this tornado to be at least EF3 in strength. The radar imagery depicted a significant couplet, which suggests, with 83% confidence, that this tornado was likely an EF3.
Check back regularly as we update this post with more current information.