Figure 1 depicts the surface observations at 1:00 pm CDT, which shows a low pressure system in central Manitoba with a warm front extending east across northwestern Ontario and a cold front extending south across southern Manitoba. The warm front became the focus for intense supercells in the afternoon hours of August 5th, which ultimately led to this long-track tornado.
Several tornadoes occurred on this day: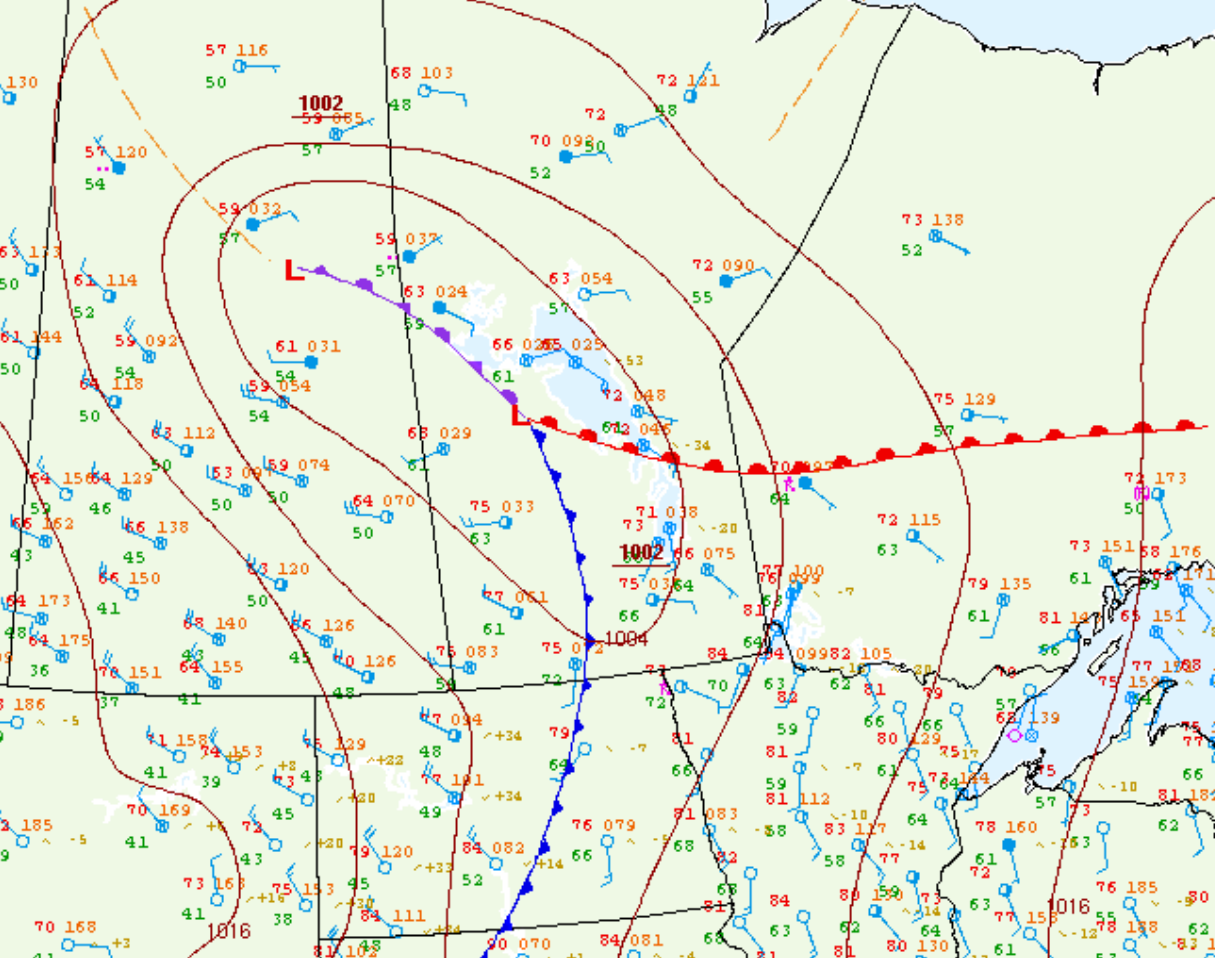 According to Environment and Climate Change Canada (2018), an F0 tornado touched down at 4:00 pm CDT 13 km south of Jackhead, MB. The path and width of the tornado was not documented by ECCC. The tornado caused no fatalities, injuries or documented property damage.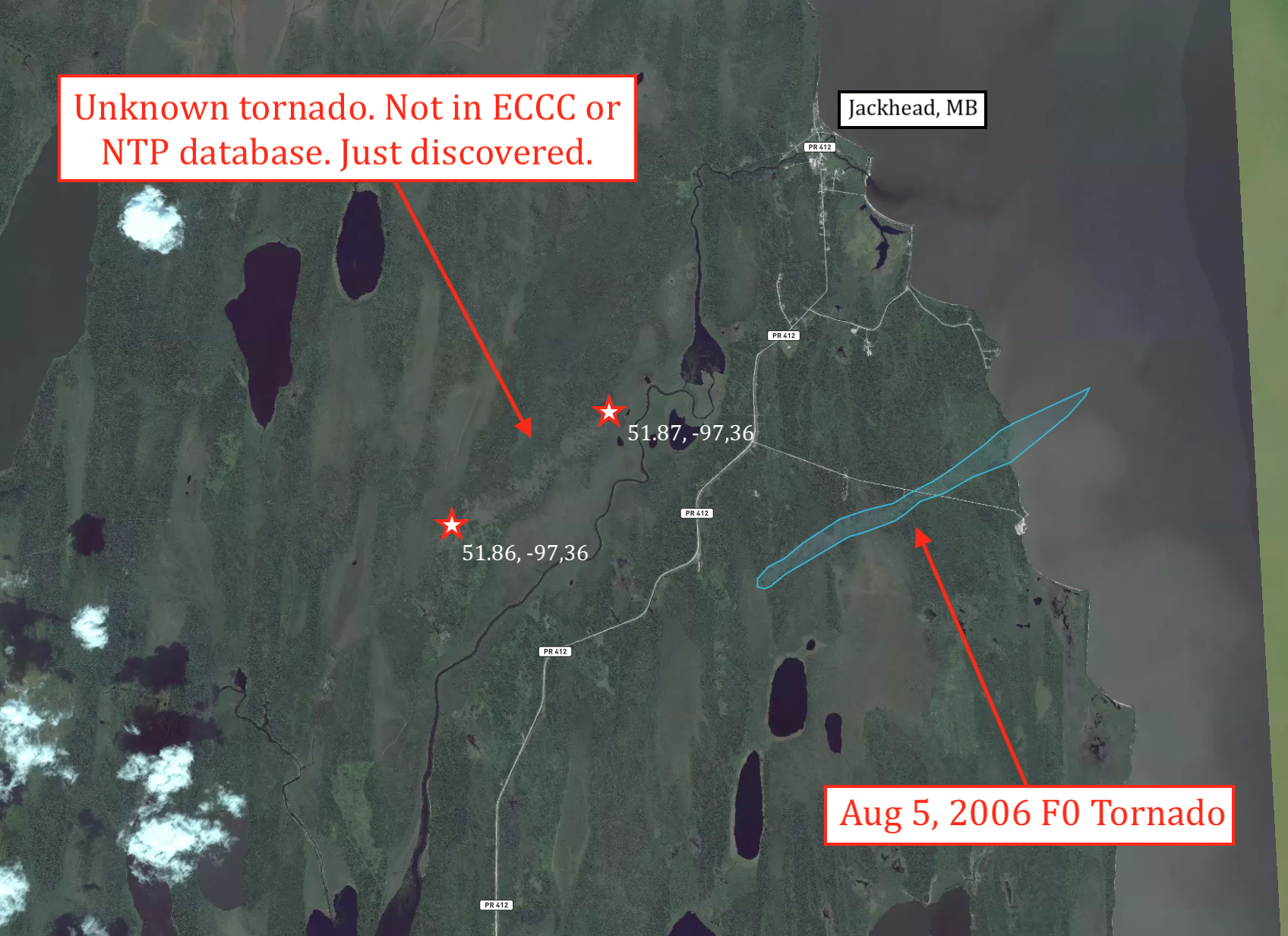 Using satellite imagery, we were able to estimate the damage track and length of this tornado. The approximate track of this tornado is 6.5 km and the approximate maximum width is 500 metres wide. This tornado caused significant tree damage, which suggest the tornado was likely stronger than F0.
---
Sources
NWS Weather Prediction Center Surface Analysis Archive. (2017). Surface analysis 18Z Sat Aug 5 2006. Retrieved from: https://www.wpc.ncep.noaa.gov/archives/web_pages/sfc/sfc_archive.php

Environment and Climate Change Canada Data. (2018). Canadian National Tornado Database: Verified Events (1980-2009) – Public. Retrieved from: http://donnees.ec.gc.ca/data/weather/products/canadian-national-tornado-database-verified-events-1980-2009-public/