About an hour after the second F3 of the day lifted near Violet Hill, this third and final, tornado touched between Hawkstone and Orillia. No damage was caused, but witnesses observed the tornado passing over land and water.
This was one of three tornadoes to touch down in Southern Ontario on April 20; the others were a damaging F3 at Williamsford, and another damaging F3 at Arthur.
Figure 1 depicts the surface observations at 5:00 pm EDT, which shows an occluding low pressure over the Great Lakes, with a cold front extending across southern Ontario and a warm front extending across Lake Ontario. These fronts became the focus for intense supercellular development in the afternoon/evening hours of April 20th.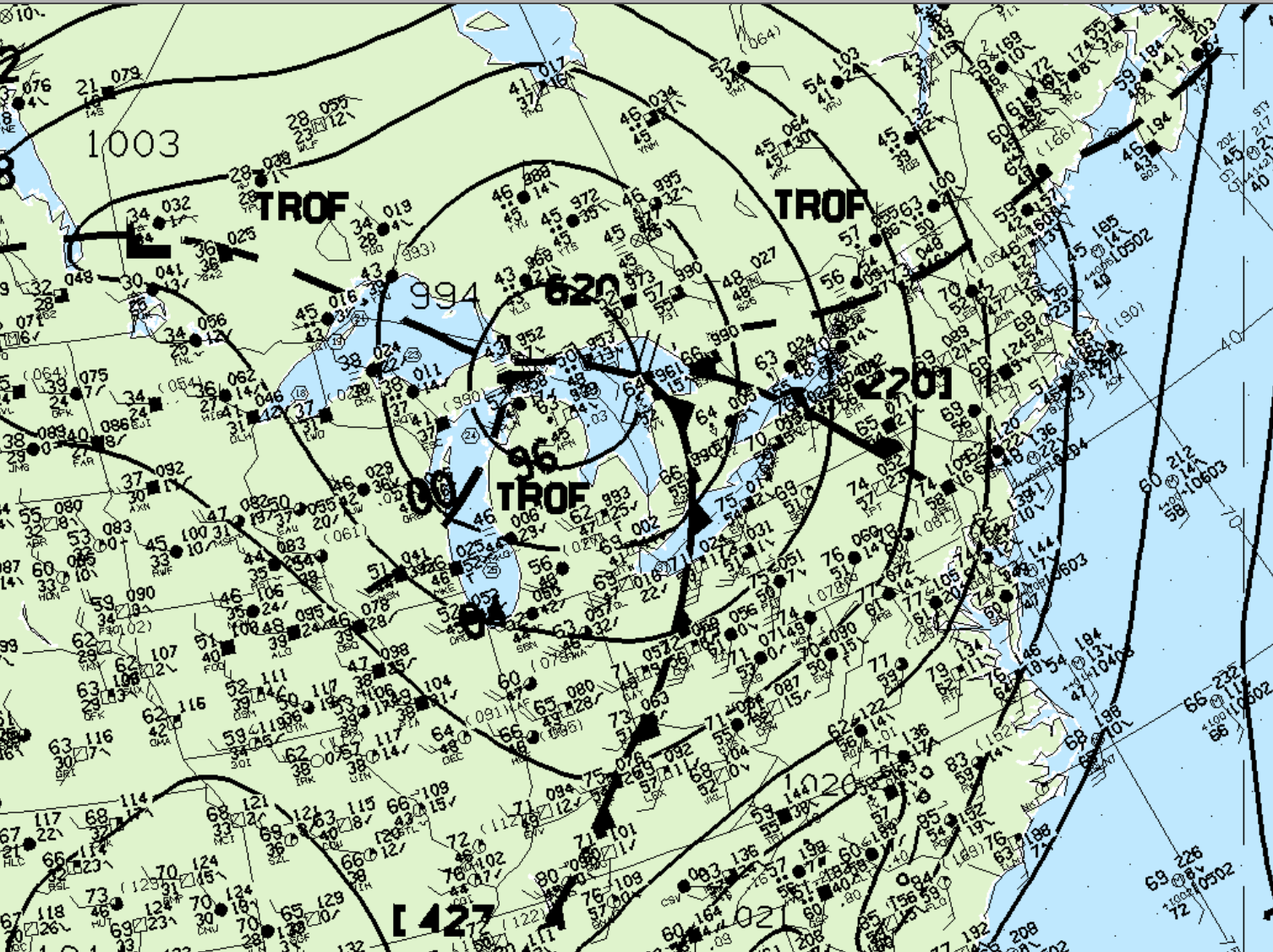 According to Environment and Climate Change Canada (2018), an F0 tornado touched down at 7:50 pm EDT near Orillia, ON. The track and width of the tornado was not documented by ECCC. The tornado caused no fatalities, injuries or property damage.
---
Source
NWS Weather Prediction Center Surface Analysis Archive. (2017). Surface analysis 00Z Fri Jul 14 1995. Retrieved from: https://www.wpc.ncep.noaa.gov/archives/web_pages/sfc/sfc_archive.php

Environment and Climate Change Canada Data. (2018). Canadian National Tornado Database: Verified Events (1980-2009) – Public. Retrieved from: http://donnees.ec.gc.ca/data/weather/products/canadian-national-tornado-database-verified-events-1980-2009-public/