A pilot observed this tornado at about 3:00 pm. The pilot reported seeing a funnel cloud with debris swirling on the ground, but no known damage was caused.
Figure 1 shows the surface observations at 2:00 pm CDT, which depicts a cold front sliding through the Great Lakes. The cold front provided the trigger for thunderstorms throughout the afternoon.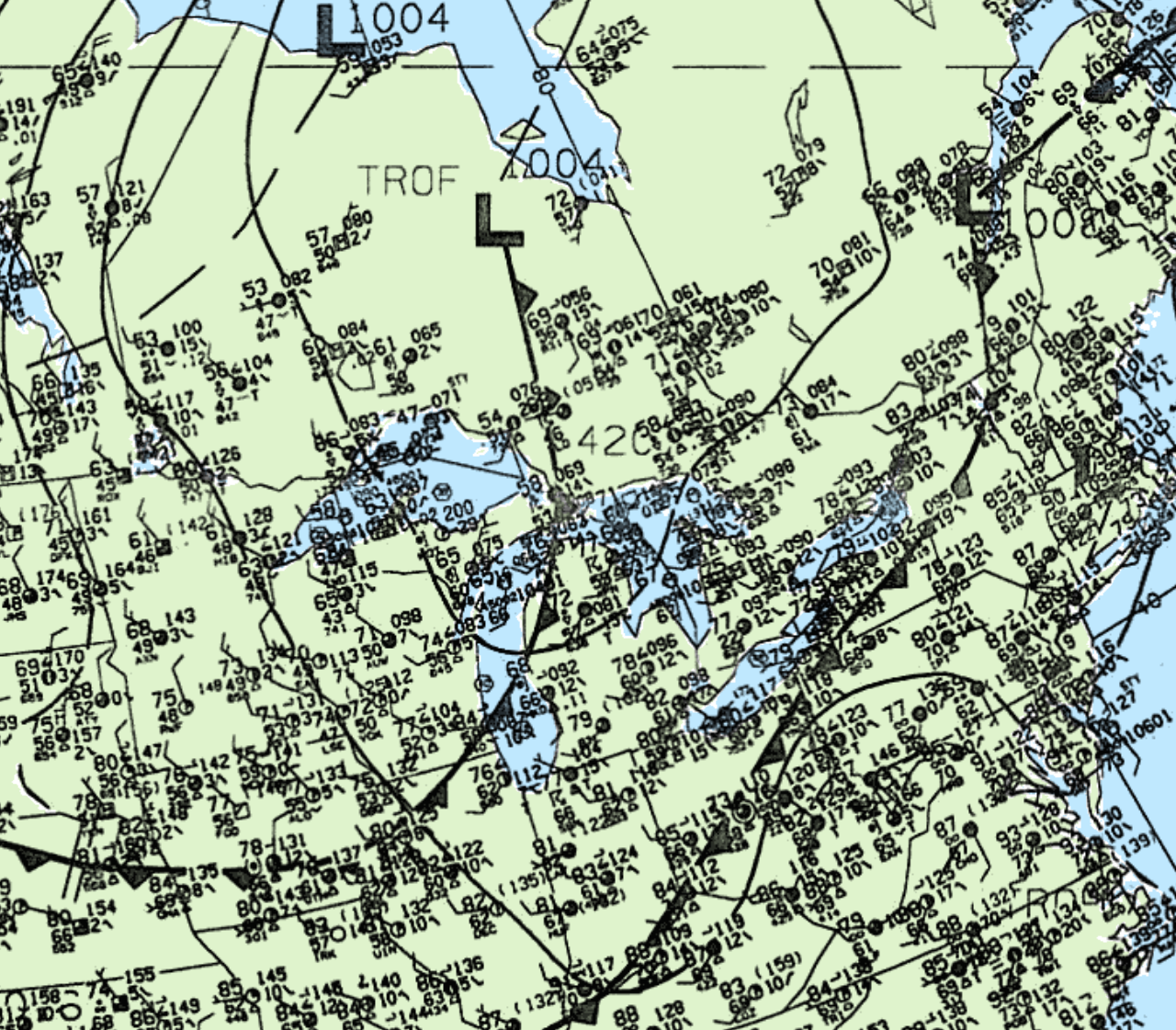 According to Environment and Climate Change Canada (2018), an F0 tornado touched down at 3:00 pm EDT near Rocky Island Lake, ON. The track and width of the tornado was not documented by ECCC. The tornado caused no fatalities, injuries or property damage.
---
Source
NWS Weather Prediction Center Surface Analysis Archive. (2017). Surface analysis 18Z Mon Jul 25 1994. Retrieved from: https://www.wpc.ncep.noaa.gov/archives/web_pages/sfc/sfc_archive.php

Environment and Climate Change Canada Data. (2018). Canadian National Tornado Database: Verified Events (1980-2009) – Public. Retrieved from: http://donnees.ec.gc.ca/data/weather/products/canadian-national-tornado-database-verified-events-1980-2009-public/