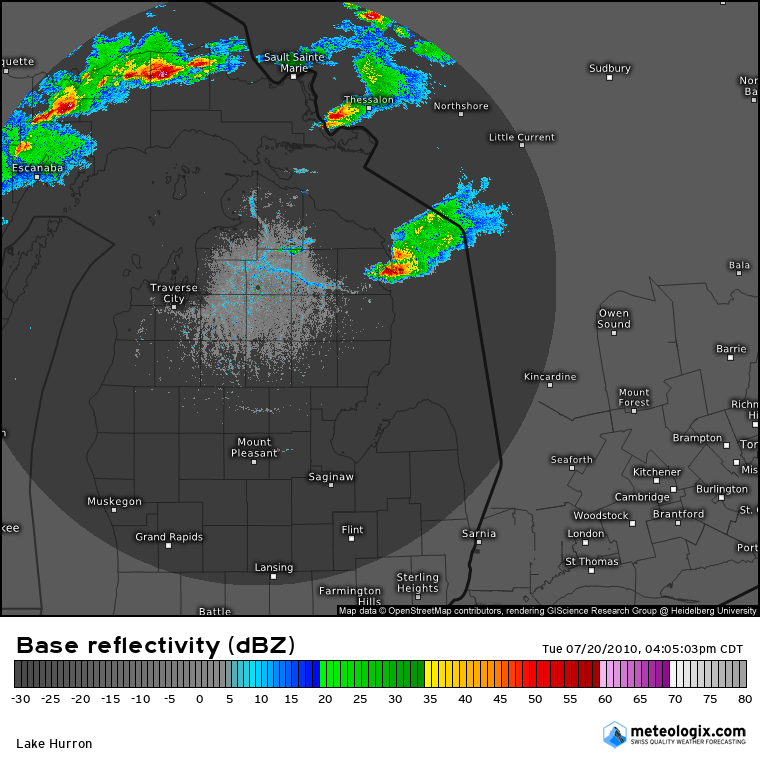 The tornado was spawned by a severe thunderstorm passed across St. Joseph Island, about 40 kilometres southeast of Sault Ste. Marie in the late afternoon. It left a path of intermittent tree damage that was 5 kilometres long and 50 metres wide.
Figure 1 depicts the radar at 5:05 pm EDT, which shows several supercells. The storm southeast of Sault Ste Marie and directly southwest of Thessalon in Ontario shows a classic 'flying eagle' or 'y-shape' on radar, which is a classic depiction of a supercell on radar. This storm was responsible for this F0 tornado over St Joseph Island.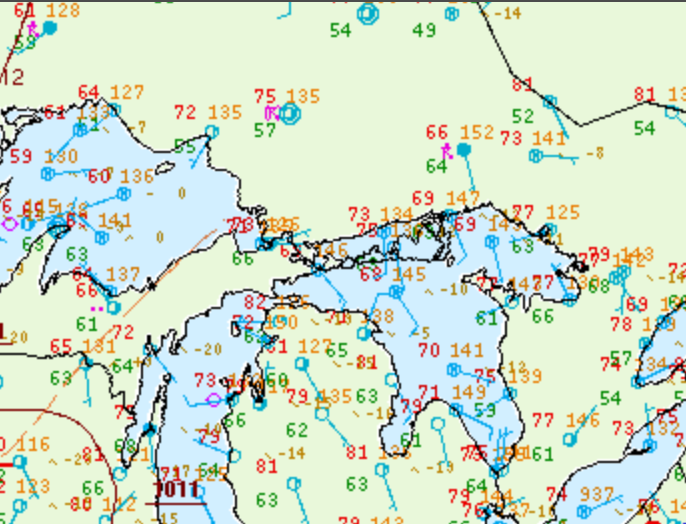 Figure 2 depicts the surface observations at 5:00 pm EDT, which shows no major frontal boundaries. However, southerly flow is observed over the Great Lakes, which leads us to believe these storms may have been initiated by pre-existing boundaries and/or by lake-breeze boundaries. An outflow boundary seem present in northern Michigan at 1:00 pm EDT, which seem to have initiated our storm in Michigan, southwest of Sault Ste Marie around the same time. This storm moved eastward and intensified before crossing into Ontario.
---
Sources
NWS Weather Prediction Center Surface Analysis Archive. (2017). Surface analysis 21Z Tue Jul 20 2010. Retrieved from: https://www.wpc.ncep.noaa.gov/archives/web_pages/sfc/sfc_archive.php