This tornado was embedded in a line of late-season severe thunderstorms that swept through Grey, Bruce and Simcoe Counties. Prior to its touchdown, significant straight-line wind damage occurred in the town of Collingwood, where trees were snapped and several buildings suffered varying degrees of roof damage. At one auto shop, the entire roof was torn off of the building and deposited in the yard nearby. However, it was not until the line was well southeast of there, approaching Stayner, that an area of rotation developed and the tail-end storm became tornadic.
The touchdown occurred at approximately 4:00 pm and caused damage in and around the community where trees and power poles snapped and uprooted, and a camper trailer flipped upside down. As the tornado moved through the community, it was heavily wrapped in rain and very difficult to see. Nevertheless, it was caught on video by at least one resident as it moved through. That video showed a large rain-wrapped stovepipe tornado, fully condensed to the ground, churning with debris.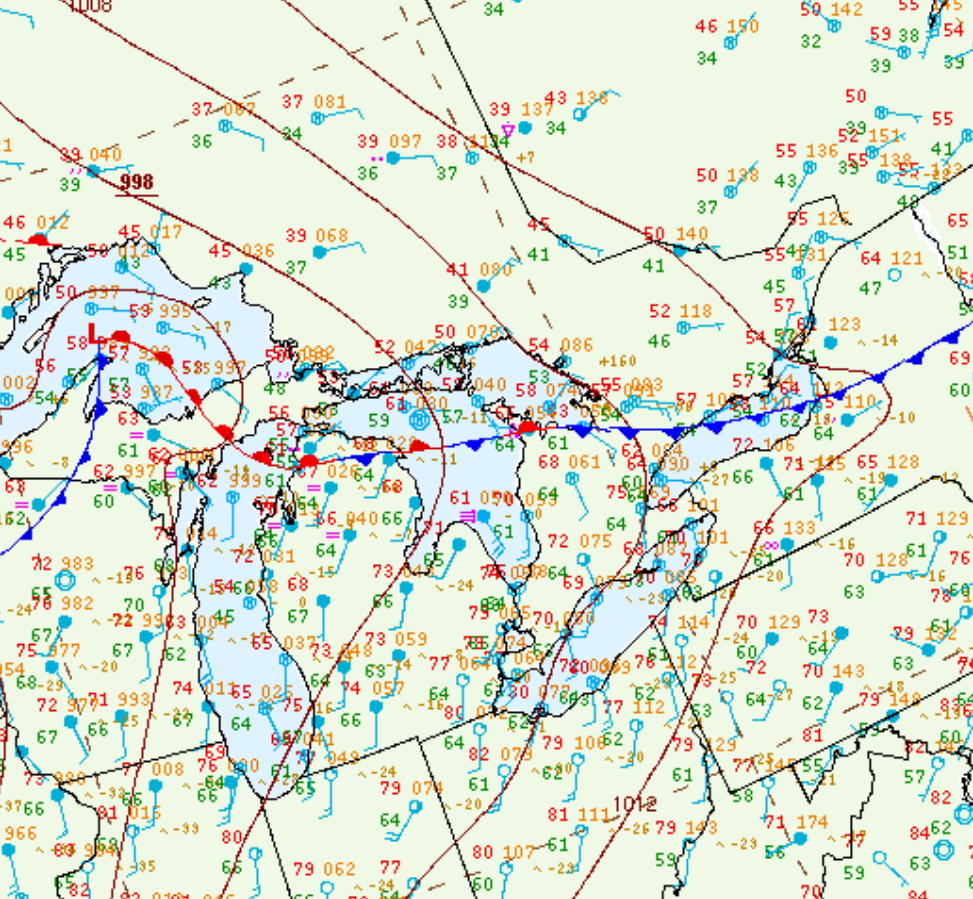 Figure 1 depicts the surface observations at 2:00 pm EDT, which shows a low pressure system over Lake Superior with a warm front extending into extreme northern Michigan and a stationary front extending across Bruce – Grey County. The stationary front was the focus of thunderstorm activity in the late afternoon hours of October 17th, which ultimately led to this tornado.
---
Sources
NWS Weather Prediction Center Surface Analysis Archive. (2017). Surface analysis 18Z Mon Oct 17 2016. Retrieved from: https://www.wpc.ncep.noaa.gov/archives/web_pages/sfc/sfc_archive.php