Many trees were snapped and uprooted by this probable F1 tornado which struck Surprise Lake, south of Dryden, in Northwest Ontario.
Figure 1 depicts the surface observations at 7:00 pm CDT, which shows a cold front moving through northwestern Ontario. This front became the focus for thunderstorms in the late afternoon to evening hours of July 14th, which ultimately led to this F1 tornado.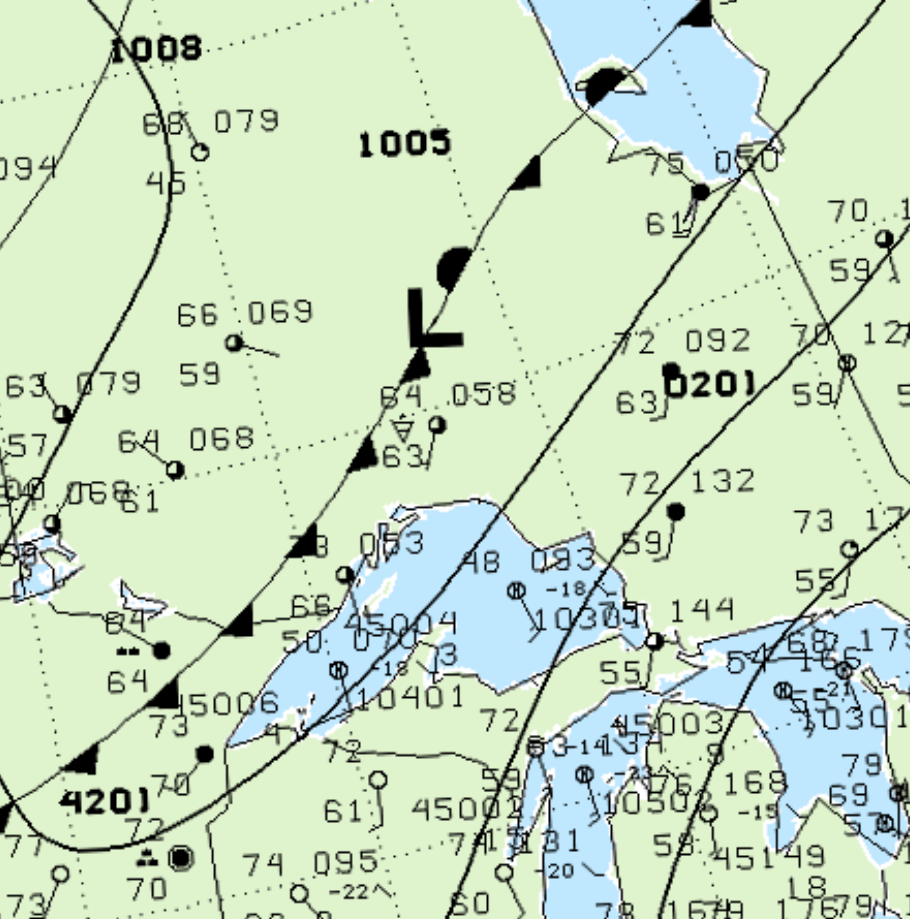 According to Environment and Climate Change Canada (2018), an F1 tornado touched down at 9:00 pm CDT near Surprise Lake, ON. The tornado travelled for 400 metres and had a maximum width of 120 metres. The tornado caused no fatalities, injuries or property damage.
---
Sources
NWS Weather Prediction Center Surface Analysis Archive. (2017). Surface analysis 00Z Tue Jul 15 2003. Retrieved from: https://www.wpc.ncep.noaa.gov/archives/web_pages/sfc/sfc_archive.php

Environment and Climate Change Canada Data. (2018). Canadian National Tornado Database: Verified Events (1980-2009) – Public. Retrieved from: http://donnees.ec.gc.ca/data/weather/products/canadian-national-tornado-database-verified-events-1980-2009-public/