This EF2 tornado struck the north side of Teviotdale, downing trees and destroying homes and barns. It occurred at around 9:00 pm and had a path that was 7 km long; it was embedded in a line of severe thunderstorms sweeping across Southwestern Ontario.
The tornado was a large cone that struck at dusk. Canwarn spotter and storm chaser, Dave Patrick, captured photos of the twister, fully condensed to the ground. In addition, a local resident described seeing a rain-wrapped funnel cloud tearing through a field before striking his house.
Along the path, trees were uprooted, snapped and twisted, swaths of corn were flattened and two large barns were destroyed. One of them was a pig barn, the other was a chicken barn, and in each case the animals were reportedly injured and killed. In addition, at the town's OPP facility a trailer was picked up and thrown, smashing into and damaging a number of patrol cars.
Damage was most extensive along Wellington County Road 7 on the north side of Teviotdale. There, one house that was struck had its roof torn off and most of its second storey ripped away. Debris from the home was scattered throughout adjacent fields. A neighbouring business, Homestyle Flavours, also suffered roof and siding damage.
At another house that was hit, windows were shattered, roofing and siding were peeled off and pockmarked by debris, and furniture was blown around the interior of the home. Extensive tree damage also occurred on the property, with branches send flying like missiles, torpedoing through the home's roof and left piercing out of the windshield of a damaged car.
The Mayor of North Wellington estimated that the damage would be in the millions of dollars. The Teviotdale tornado was one of four tornadoes that touched down on August 2, 2015. The others:
Lebanon (EF2)
Marsville (EF1)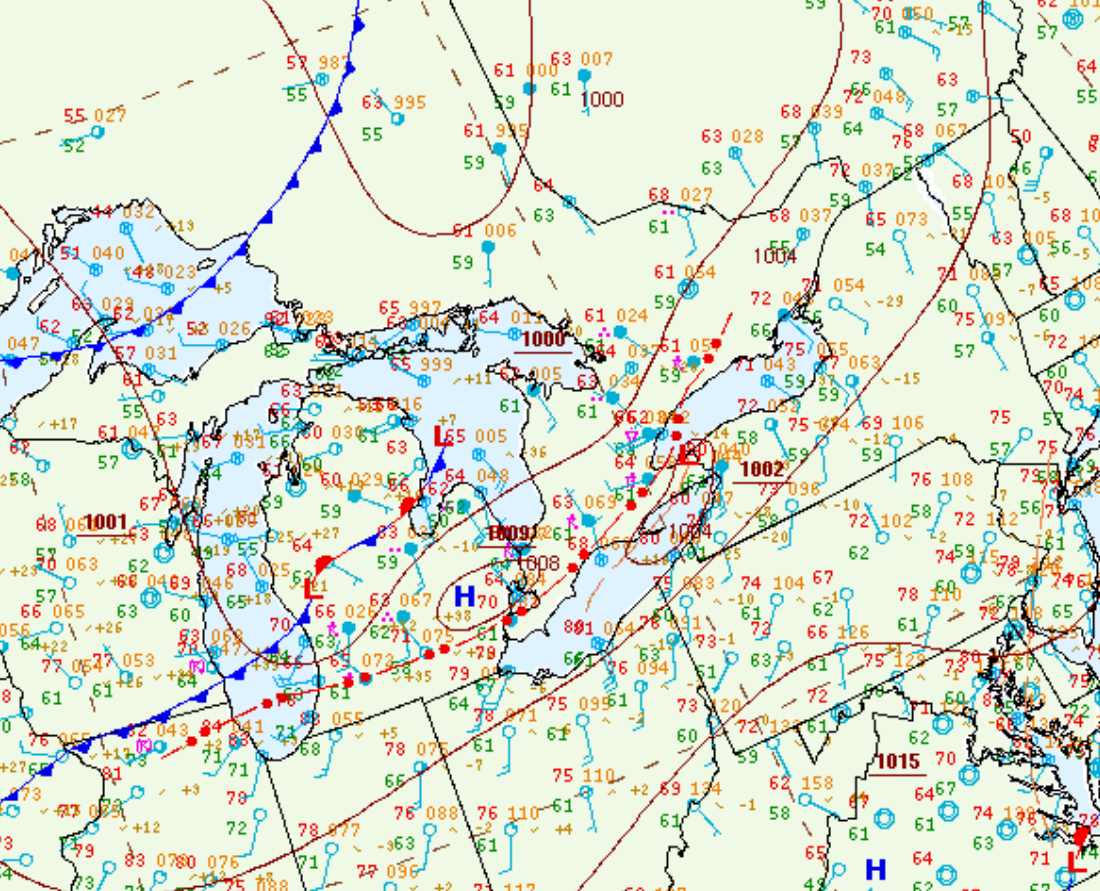 Figure 1 depicts the surface observations at 11:00 pm EDT, which shows a squall line (line of thunderstorms) moving across southern Ontario and Lake Ontario. This line of storms was responsible for several strong tornadoes across southern Ontario in the late-evening hours of August 2nd.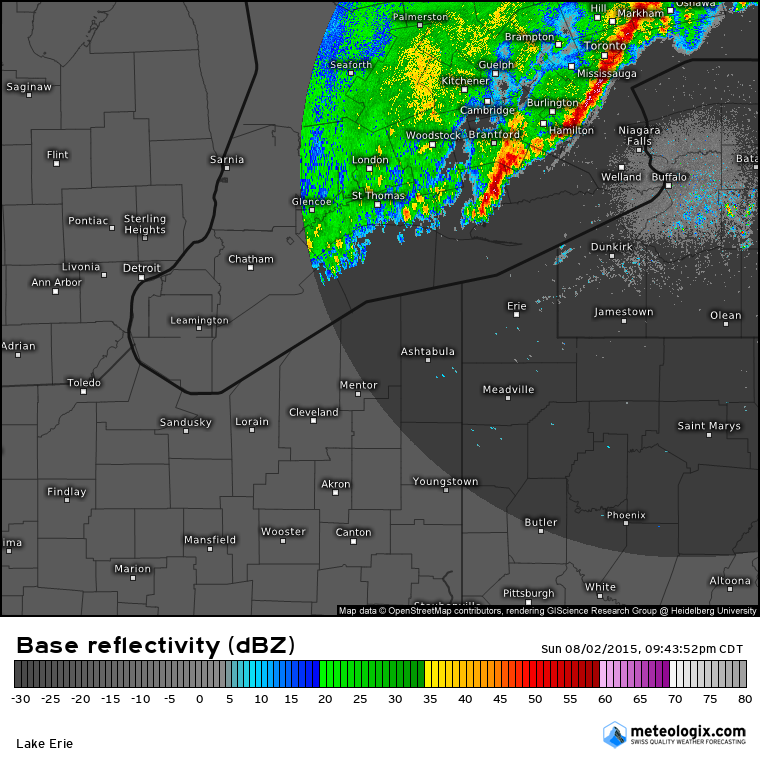 Figure 2 shows the squall line moving across the GTA in southern Ontario.
---
Sources
NWS Weather Prediction Center Surface Analysis Archive. (2017). Surface analysis 03Z Mon Aug 3 2015. Retrieved from: https://www.wpc.ncep.noaa.gov/archives/web_pages/sfc/sfc_archive.php