One of several supercell thunderstorms that developed unexpectedly along a lake breeze convergence zone spawned this brief, early-season tornado. As the thunderstorm passed between Thorndale and Dorchester, it interacted with the lake breeze that developed off of Lake Erie and quickly took on the characteristics of a small but classic supercell. Although no tornado warning was issued by Environment Canada, the impressive radar signature did not go unnoticed by enthusiasts on social media, including The Weather Network meteorologist Dayna Vettese.
Indeed, at around this time tornadogenesis was occurring. Viewed from the south and west, a well-defined clear slot cut through and sculpted the storm's updraft, beneath which the tornado appeared as a ghostly white cone. A few area residents captured photos of the funnel as it touched down. Along its path the tornado snapped trees and power poles, and caused significant damage at one farm in particular. There, it tore most of the roof off of a barn and scattered sheet metal and timber throughout the nearby yard. The tornado tracked for 11 km with a path that was up to 200m wide.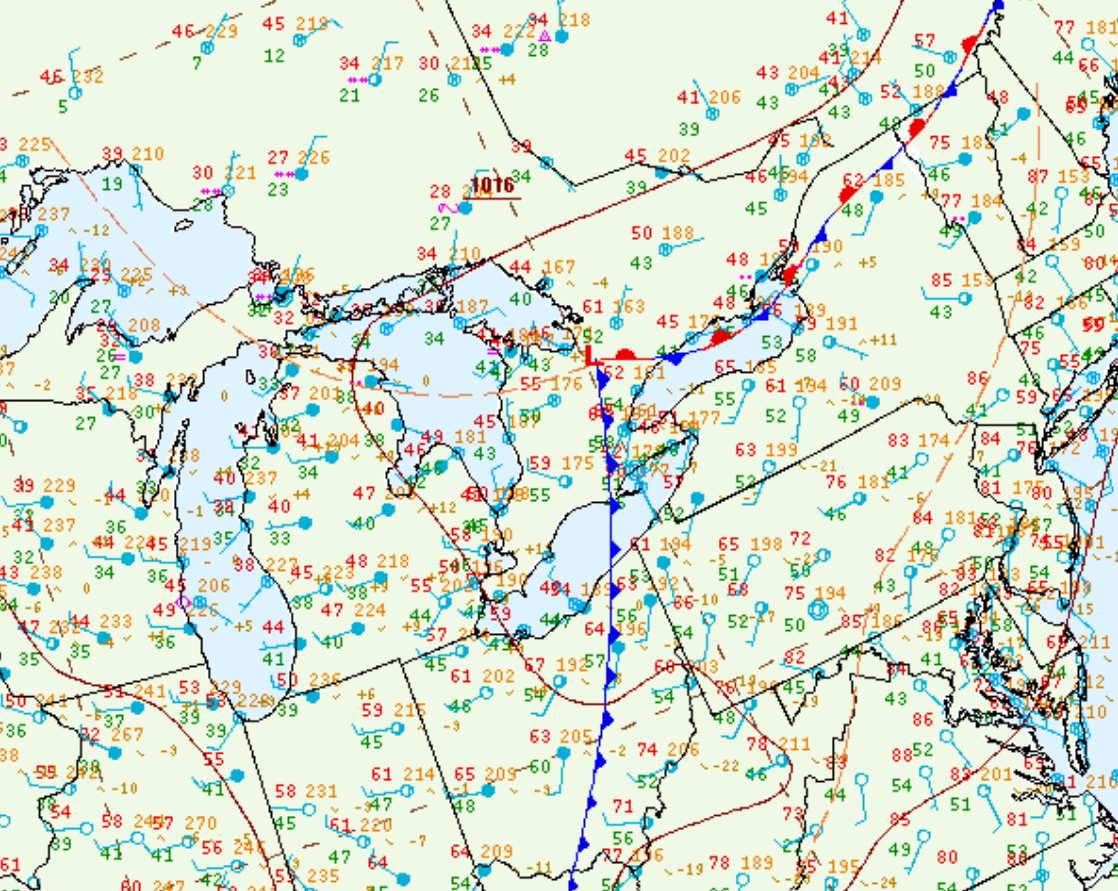 Figure 1 depicts the surface observations at 5:00 pm EDT, which shows a low pressure system over southern Ontario with a cold front extending across the GTA and a stationary front extending across Lake Ontario. The cold front became the focus for thunderstorm development in the afternoon hours of April 11th, which ultimately led to this tornado.
---
Sources
NWS Weather Prediction Center Surface Analysis Archive. (2017). Surface analysis 21Z Tue Apr 11 2017. Retrieved from: https://www.wpc.ncep.noaa.gov/archives/web_pages/sfc/sfc_archive.php