This tornado damaged hydro poles and barns near Bradford and Alliston, and caused extensive tree damage, knocking them down onto cars and houses. The area of damage matched the location at which a CANWARN spotter observed a funnel cloud over Hwy 89 near Hwy 400.
This was one of two tornadoes to touch down in Southern Ontario on August 10; the other was an F1 at Elora. Figure 1 depicts a cold front swinging through southern Ontario at 8:00 pm EDT and ongoing thunderstorms ahead of it. This front was responsible for the storms that dropped the tornadoes near Tottenham and Elora.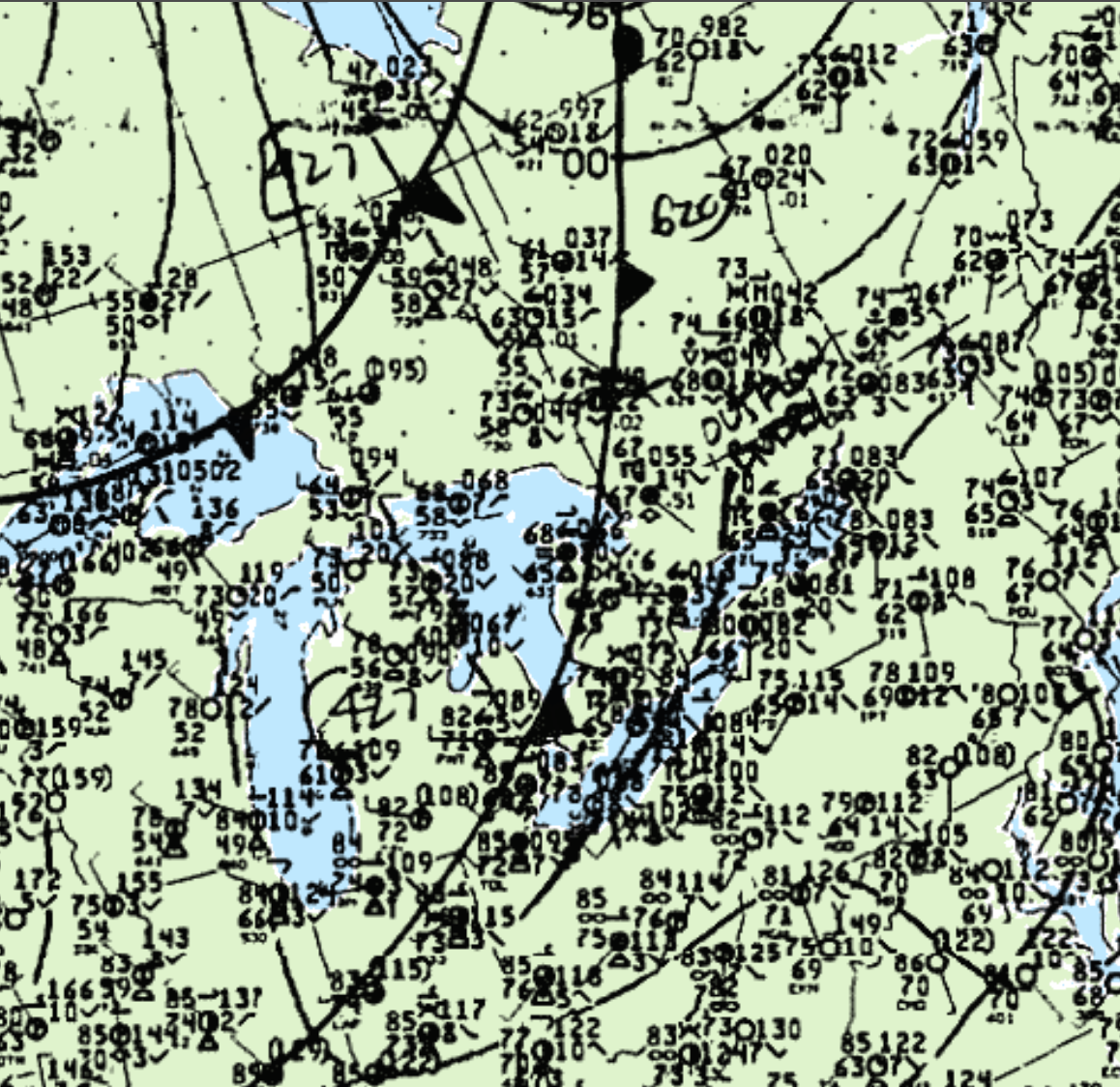 According to Environment and Climate Change Canada (2018), an F0 tornado touched down at 7:30 pm EDT in Tottenham, ON. The track and width of the tornado was not documented by ECCC. The tornado caused no fatalities, injuries or property damage.
---
Source
NWS Weather Prediction Center Surface Analysis Archive. (2017). Surface analysis 21Z Sat Aug 10 1992. Retrieved from: https://www.wpc.ncep.noaa.gov/archives/web_pages/sfc/sfc_archive.php

Environment and Climate Change Canada Data. (2018). Canadian National Tornado Database: Verified Events (1980-2009) – Public. Retrieved from: http://donnees.ec.gc.ca/data/weather/products/canadian-national-tornado-database-verified-events-1980-2009-public/