This was the first of three tornadoes that ripped through the Muskoka region during the afternoon of August 4 as a cluster of severe thunderstorms moved ashore from Georgian Bay. The storms intensified and took on supercell characteristics as they raced through the region, and at 3:56 pm, Environment Canada issued a tornado warning that included Killbear Park, Parry Sound, Rosseau, Huntsville and Baysville. This tornado struck soon after the warning was issued and ripped through forest and properties on the outskirts of Utterson, southwest of Huntsville. According to one woman who's house was struck on Mainhood's Road, "the house was plastered in debris" but otherwise undamaged. Her children and mother-in-law were in the home when the tornado hit and were left shaken up but unscathed. The tornado left a trail of snapped and twisted trees that was 4.2 kilomtres long and up to 250 metres wide.
Following this tornado at Utterson, the parent supercell continued to the northeast and produced two additional, stronger tornadoes; the first was an EF1 at Huntsville, the second was an EF2 that hit Rebecca Lake and Bella Lake.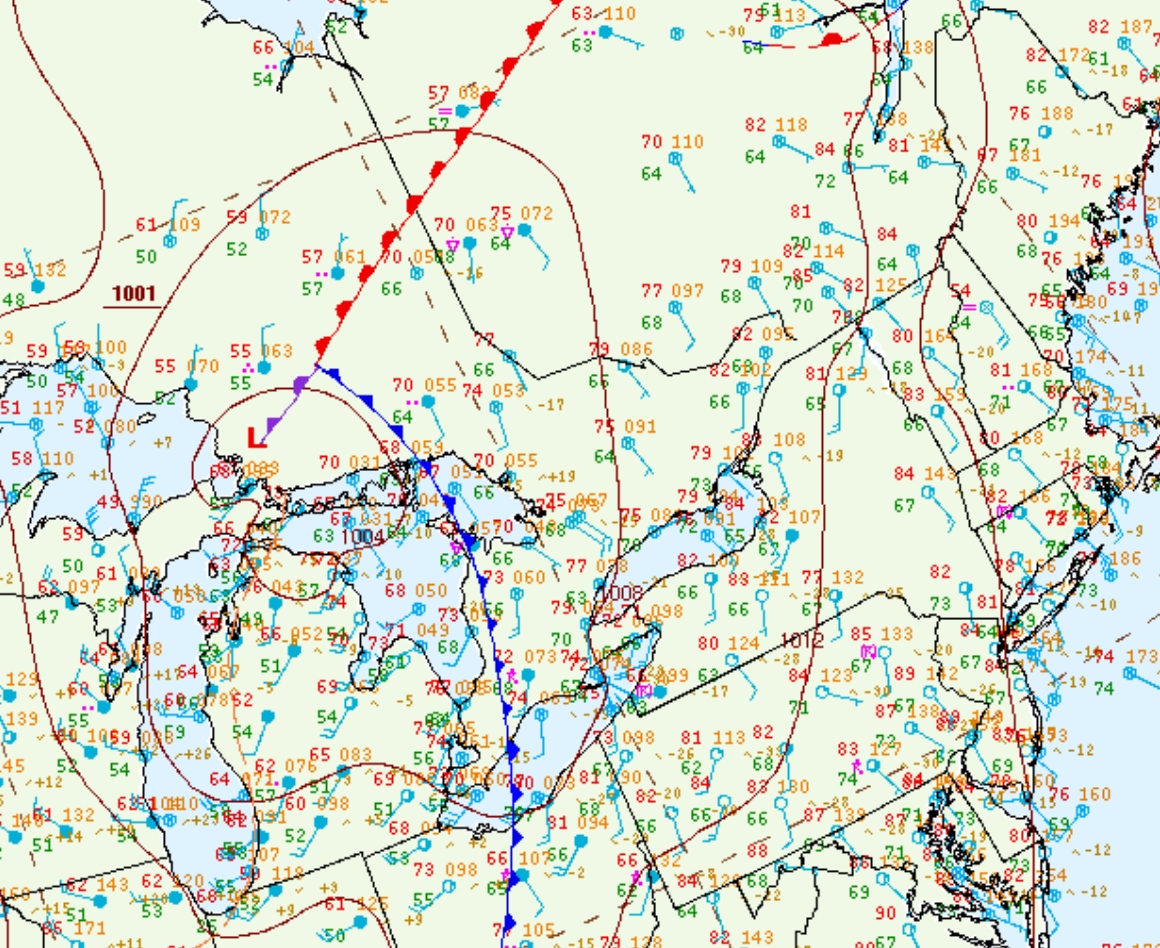 Figure 1 depicts the surface observations at 2:00 pm EDT, which shows an occluding low pressure system over Sault Ste. Marie, a warm front in northern Ontario/Quebec and a strong cold front moving across southwestern Ontario and Georgian Bay. The cold front became the focus for intense thunderstorms in the afternoon and evening hours of August 4th, which resulted in three tornadoes across Ontario.
---
Sources
NWS Weather Prediction Center Surface Analysis Archive. (2017). Surface analysis 18Z Fri Aug 4 2017. Retrieved from: https://www.wpc.ncep.noaa.gov/archives/web_pages/sfc/sfc_archive.php